Market Update and Ripple XRP Price Analysis: February 25, 2019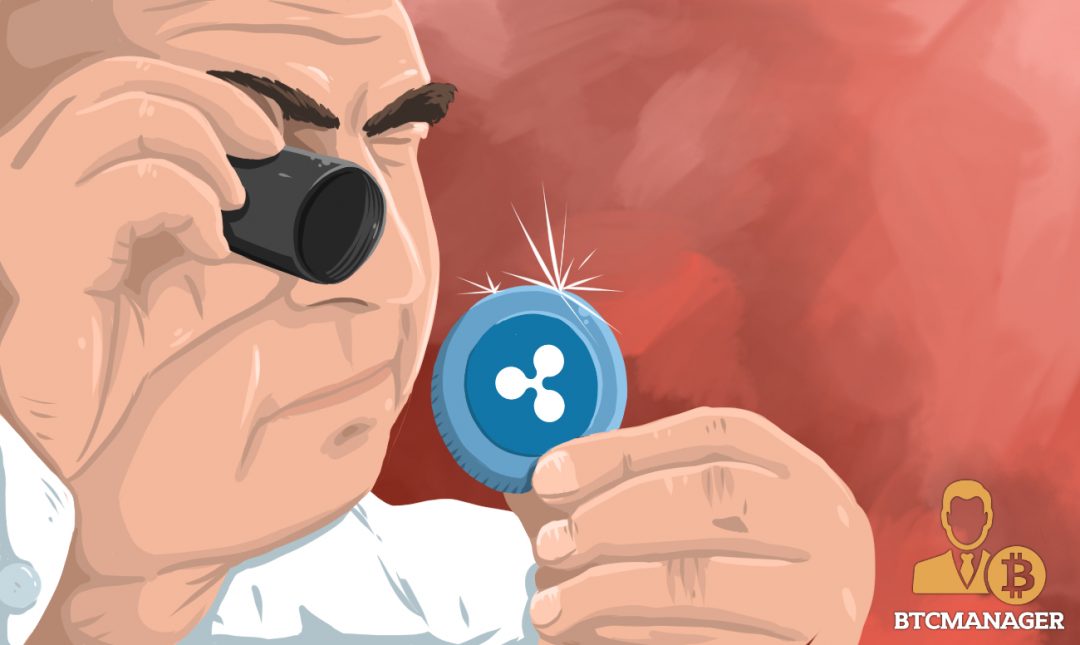 The total crypto market cap is down $5 billion since, February 22 and now stands at $129 billion in the early trading hours of February 25. Bitcoin is trading at $3,780 while ether fell to $138.
Bitcoin successfully broke above its 2019 high at $4,169 on February 23 and was chasing $4,320 and $4,400 on its long way up to $6,000.The trading session on February 24, however, was catastrophic for bulls as the most popular cryptocurrency lost nine percent in a sudden drop.
Ether made an almost identical move to hold above this year's peak at $161 and was eyeing $175 in a run towards $200. It declined by 16 percent on February 24, however, erasing all the gains from the previous six days.
XRP/USD
The Ripple company token XRP could not close above the mid-January high at $0.34 and made a slight correction to $0.326 on February 21. The 3.2 percent drop was the first red candle on the Bitfinex daily chart since February 16 when XRP/USD was at $0.305.
Trading volumes have been slowly declining after they reached a 60-day high at $1.33 billion on February 20. On February 22, the pair was trading as low as $0.32 during the day session, but bulls were able to turn the tide and close in green, at $0.328.
The Malta-based cryptocurrency exchange OKEx has reportedly listed XRP and Bitcoin Cash (BCH) to its Customer-To-Customer platform. The decentralized arbitration system allows users to buy and sell digital assets directly in the form of Virtual Financial Assets, much like the peer-to-peer model, without transaction fees.
One of the largest exchange in terms of trading volume, launched the platform two months ago offering bitcoin, Tether, ether and litecoin, which users can exchange for five supported fiat currencies: British Pound (GBP), Chinese Renminbi (CNY), Vietnamese Dong (VND), Russian Ruble (RUB) and Thai Baht (THB).
Eurex, one of the world's leading derivatives exchanges, is considering the launch of a cryptocurrency futures exchange.
The Germany-based platform will most likely add futures contracts tied to bitcoin, ether, and XRP as per local media Wirtschaftswoche. Eurex is a public company wholly owned by the German stock exchange operator Deutsche Börse AG, which has been looking for a way to introduce crypto-related products for more than a year.
As per company representatives, the exchange operator is "thinking about futures, with which private investors and institutional investors can protect existing investments in Bitcoin or set for falling prices of the cyber currency."
Earlier this month, the country's second-largest stock exchange, Boerse Stuttgart, announced it would launch a new crypto trading app, called BISON.
The weekend of February 23 to 24 started with a 3.6 percent jump on February 23, to $0.34, right above the Fibonacci 50 percent and the earlier mentioned mid-January high.
The XRP coin lost ten percent of its value on February 24 as all the top cryptocurrencies experienced significant price corrections. It was almost flat for the seven-day period.