Marketnode, 10 Top Banks, Launch Blockchain-Based Fixed Income Solution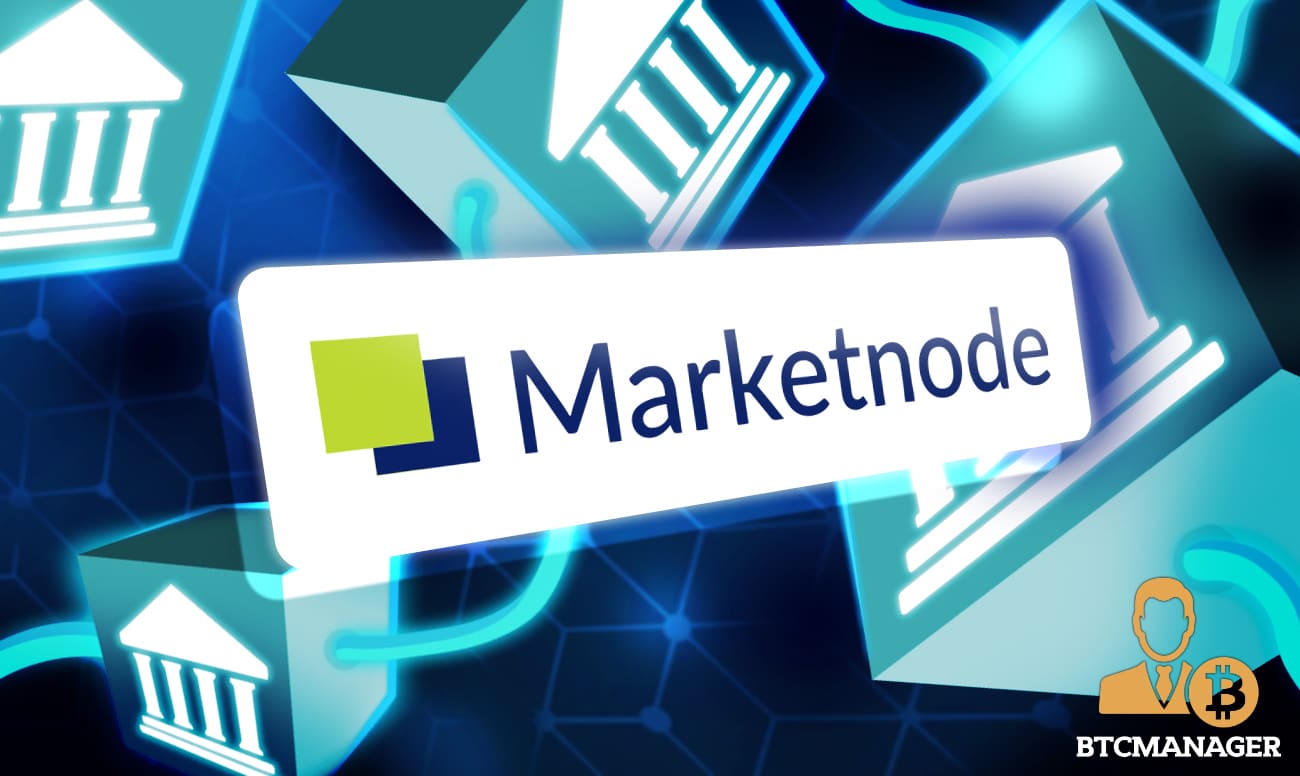 Marketnode has joined forces with 10 multinational financial institutions, including BNY Mellon, Barclays, BNP Paribas, Citi, Deutsche Bank, Standard Chartered, and Societe Generale, amongst others, to launch an enterprise-grade blockchain-based fixed income solution, according to reports on September 27, 2021.
Large Banks Tap Merketnode's DLT Solution
Marketnode, a joint venture company between Singapore Exchange (SGX) and Temasek, which focuses on enhancing capital markets workflows with smart contracts and distributed ledger technology (DLT), has inked a partnership deal with 10 multinational banks ahead of the official rollout of its blockchain-based post-trade and asset servicing system.
Per sources close to the matter, the solution aims to provide digital asset issuers, arranger banks, lawyers, paying agents, and investors, with a robust issuance-to-settlement network for Asia bonds 
Several large lenders, including Barclays, BNY Mellon, HSBC, Citi bank, Deutsche Bank, Orient Securities International, Standard Chartered, Societe Generale, and UOB, have been named as the early adopters of the solution. 
Additionally, the banks will also co-create DLT solutions with Marketnode, explore product expansion beyond fixed income, and provide valuable market input towards product development.
Transforming Capital Markets
It will be recalled that HSBC and Marketnode, in collaboration with Singtel Group, completed a $1 billion digital bond issuance in April 2021, and the success of that project has now laid a solid foundation for this latest alliance. 
Commenting on the project, Lee Beng Hong, head of fixed income, currencies, and commodities at SGX said:
"By collaborating with banking and tech partners, we are creating network effects and building scale and capability that can be applied cross-assets within a single platform, for the benefit of banks, issuers, and investors. We welcome all market participants to join Marketnode in playing a role to accelerate the digital transformation of capital markets."
Notably, Marketnode has hinted that it plans to sign partnership deals with the SETL blockchain platform and Singapore's RootAnt Global, for the development of its fixed income and multi-asset end-to-end infrastructure.
Traditional financial institutions are increasingly adopting blockchain technology and rolling out digital assets products and services.
In July 2021, BNY Mellon and six other top Wall Street lenders joined forces to launch a bitcoin (BTC) trading platform dubbed Pure Digital exchange.
As reported by BTCManager last August, Jamie Dimon's JPMorgan Chase Bank launched a private bitcoin fund for its wealthy clients.