Marq Vision, Bits Crypto, Galoy Money Complete Successful Funding Rounds, Brazil Seek Crypto Law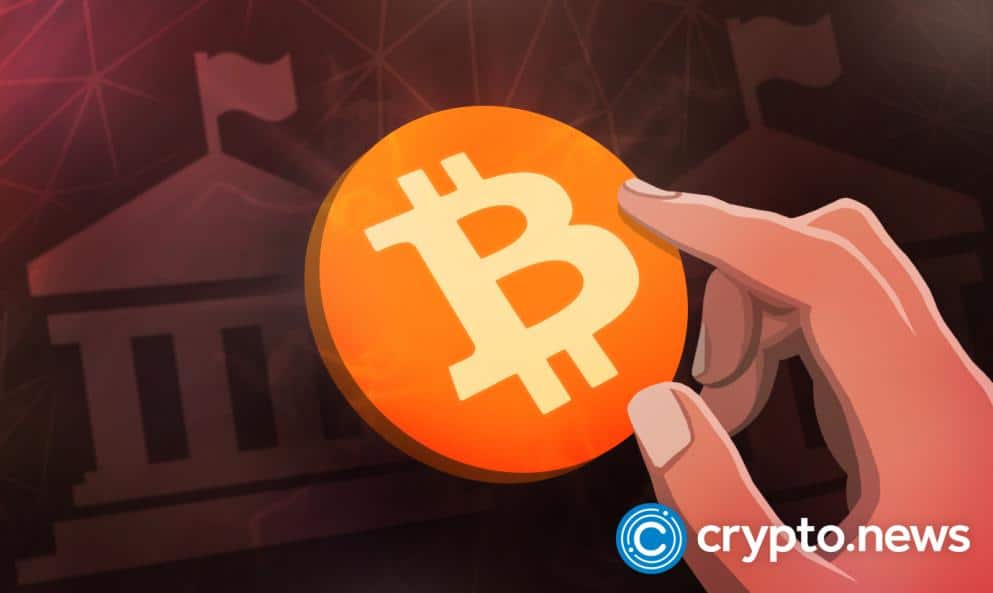 Fundraising and seed rounds continued today with Marq Vision, Bits Crypto and Galoy Money. Reports show that Brazil could be on the path to approving a new cryptocurrency-focused law. Crypto appears to have taken a slightly bullish turn today.
Marq Vision Raises $20 Million in Funding
In a funding round completed recently, Marq Vision, an NFT counterfeit detector, successfully raised $20 million. According to reports, several projects participated in this funding round, including DST Global Partners, Atinum Investments, Softbank Ventures, Bass Investment and Y-Combinator.
According to reports, this new funding round will help the network expand its platform. This funding round brings the network's total funds raised to $25 million after a $5 million seed round in 2021.
When talking about this project and its function, CEO Mark Lee said; 
Creative assets are under assault in today's digital world, with content owners left largely unprotected as consumers get hoodwinked into buying fake goods and NFTs by sophisticated counterfeiters… Unlike our competitors, which are forced to review manually in time-consuming processes, MarqVision's process end-to-end is mostly automated.
Bits Crypto Raises $1.2 Million
Bits Crypto, a mobile cryptocurrency investment app developer, recently closed a successful funding round where they raised $1.2 million. This funding round was led by HOF capital.
This platform was created to allow users to invest spare change in crypto assets by offering autonomous dollar roundups. Essentially, the user's credit card transactions are rounded up to the nearest dollar, and this minimal difference is invested in Crypto.
The platform's founder Jameson Rader recently said;
Everybody knows that Crypto is hard. There's extreme market volatility, and that's intimidating to first-time investors or wannabe investors. Fortunately, there is dollar-cost averaging, a proven financial strategy to minimize exposure and risk to market volatility.
This dollar cost averaging platform helps investors spread their investments and get higher returns.
Galoy Money Raises $4 Million in Funding Round
GaloyMoney, a Bitcoin native banking software platform, recently completed a funding round which raised $4 million. A tweet by @Crypto_Dealflow said;
Bitcoin-native banking software company GaloyMoney raised $4M in a funding round led by hivemind_vc. Other backers include Valor Equity Partners, Timechain, El Zonte Capital, Kingsway Capital, Trammell Venture Partners and AlphaPoint.
According to reports, the Galoy network offers a new feature called Satblestats, which allows users to save and spend in BTC. Nicolas Burtey, CEO of Galoy, recently said;
With Stablesats-enabled Lightning wallets, users are able to send from, receive to and hold Money in a USD account in addition to their default BTC account. While the dollar value of their BTC account fluctuates, $1 in their USD account remains $1 regardless of the bitcoin exchange rate.
Brazil Could Approve Its Crypto Law This Week
According to reports, Brazil is on the path to approving its cryptocurrency law this week. The Chamber of Deputies will discuss the bill soon, but they are yet to decide the vote date as the Chamber is still debating some time-sensitive bills.
This crypto bill is numbered 4.401/2021. Ricardo Barros, leader of the federal government in the Deputy chambers, highlighted the possible bill voting this week. President Jair Bolsonaro will have to give the final signature once the passing happens. 
The Senate approved the bill in April, which seeks to regulate crypto exchanges in the country. The bill essentially aims at creating a single watchdog to regulate Crypto. The law also will legalize crypto mining and offer tax exemptions for mining platforms.
Crypto Market Slightly Bullish
The crypto market took a bullish turn today, with most coins trending upwards. According to a trackers, markets gained about 1.73% in the past 24 hours. Accordingly, the global crypto market cap currently stands at $1.09 trillion, with the sentiment remaining positive. 
Bitcoin, the largest crypto asset, gained 1.79% in the past 24 hours and was trading at $23.4k when writing this report. Ethereum saw a slight rise of 0.5% and traded at $1.6k. Other coins like BNB, XRP, and ADA also recorded little gains.
The impending Ethereum 2.0 merge could contribute to the ongoing price trends as it boosts confidence. However, there is the case of market crashes, with many US citizens believing they are in a recession.