Mary Hardfork to Launch Multi-Asset Standard in Cardano (ADA)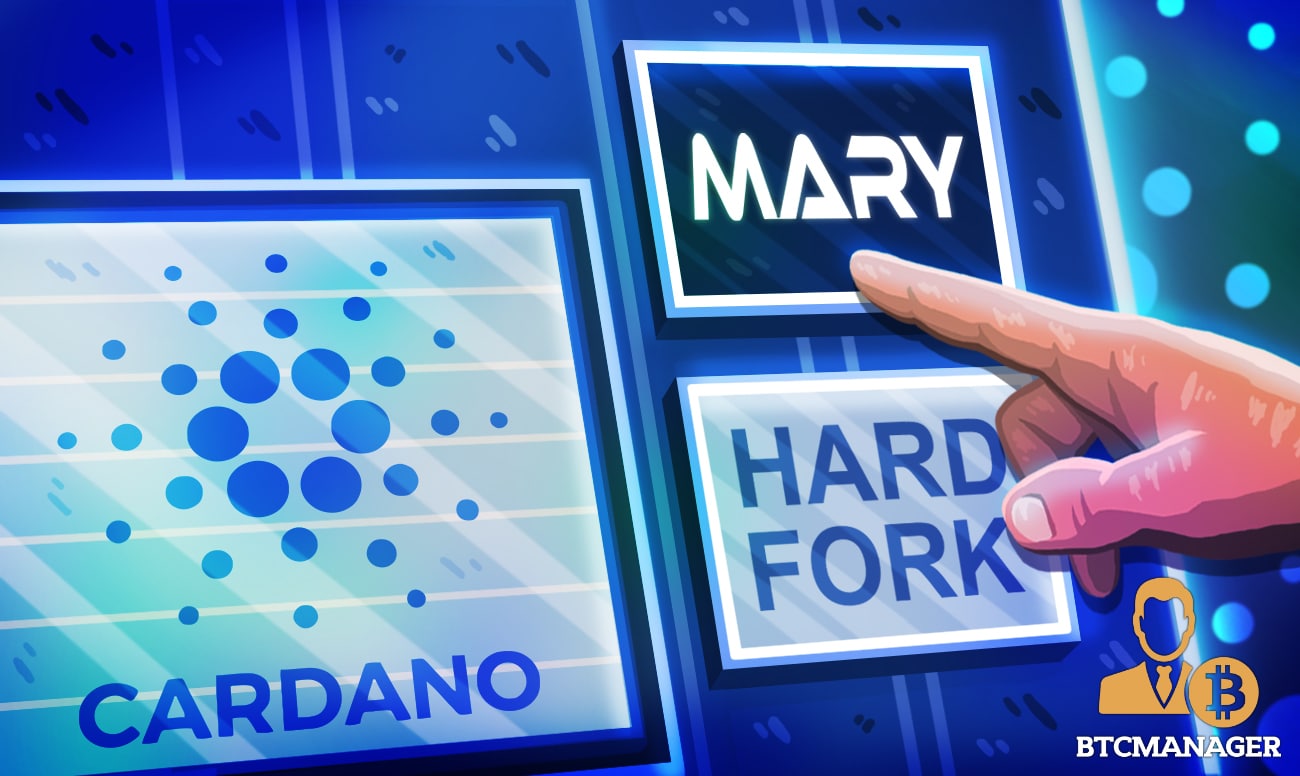 The second of the three Hard Fork Combinators (HFCs) marking Cardano's transition to Goguen will go live on mainnet by Mar 1, an update by Charles Hoskinson on Feb 16 reveals.
Native Tokens in Cardano
Dubbed "Mary," the rollout automatically launches a multi-asset standard in Cardano. It enables users and projects to mint their native tokens with the same priority level as the network's currency, ADA.
However, the new Cardano standard's main distinction is that token issuance won't be reliant on smart contracts.
Directly from Cardano, projects can issue tokens. Subsequently, these tokens could be used for launching NFTs.
Testing has been ongoing since their testnet deployment on Feb 3, 2021.
Cardano versus Ethereum Token Issuance
In the early stages, transaction fees will be in ADA. In the latter stages and as project development continues, projects will pay fees in their native currencies.
That means, once Singularity—for instance, issues tokens, users will eventually pay fees in their native AGI currency.
SingularityNET's Phase 2 Proposal to catalyze #multichain utilization on @Cardano with $AGI on $ADA has been ACCEPTED! We thank you for participating in this democratic process to determine the next step toward creating benevolent, #decentralized AGI.https://t.co/o5PKF5RWHu pic.twitter.com/v5pzMmT2Qv

— SingularityNET (@singularity_net) February 8, 2021
It is a marked deviation from Ethereum's architecture, where projects have to pay gas in ETH, although their ecosystems might be vibrant.
As of Feb 18, the average gas fee in Ethereum stood at over $19, according to trackers.
Observers say this update is one of the most important since Shelley. Then, Cardano transited from Byron, activating staking diffusing power to the network's multiple staking pools.
Upgrade Client and Take Part
As network users prepare for Mary, Charles has urged Node operators and Daedalus wallet users to upgrade. All they need to do is to download the latest client. Ahead of this transition, Daedalus Flight will be the first release set for early March 2021.
He says:
"So, it's very easy for you guys. Just download the new client. You don't have to do anything else – move your tokens, upgrade your tokens – there's none of those stuff. You just download the new client. That's the magic of the HFCs."
As BTCManager reported, ADA prices are rising when Ethereum is struggling with high Gas fees.