Mastercard, Visa and Stripe Asked to Reconsider Facebook Libra Participation by U.S. Senators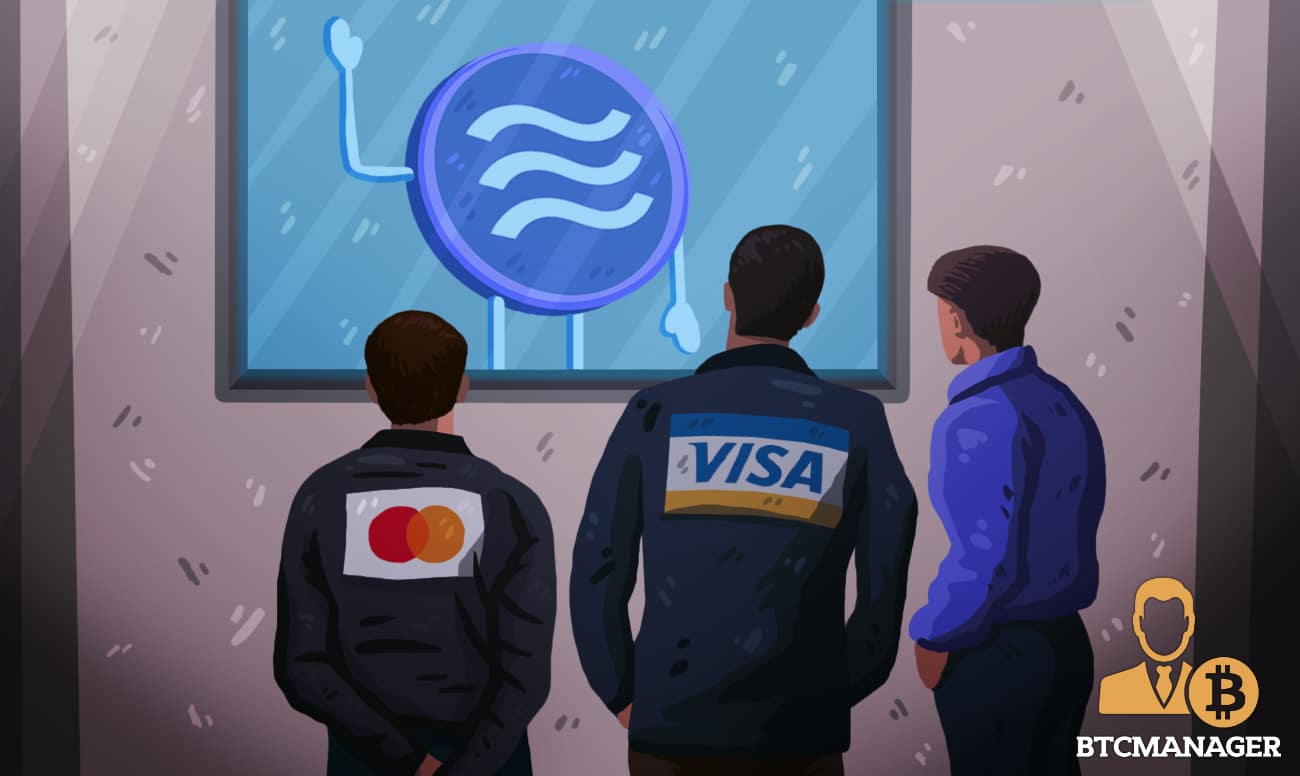 In a letter to Visa, Mastercard, and Stripe, Senate Democrats Sherrod Brown and Brian Schatz have asked the companies to reconsider their involvement with Facebook's controversial Libra cryptocurrency project. This according to a report by BNN Bloomberg, published on October 8, 2019.
Senators Try to Sway Companies Away from the Libra Project
Facebook's Libra digital currency project has caught the ire of financial regulators and government officials alike since day one. Announced in June 2019, the Libra cryptocurrency project is an ambitious endeavor undertaken by the blue and white social media giant toward greater financial inclusivity through distributed ledger technology (DLT).
However, this seemingly innocent vision of Facebook's Libra hasn't sat too well with regulatory bodies around the world. In the latest assault toward the project, Senator Brown of Ohio and Senator Schatz of Hawaii have urged three major payment processing firms in the Libra camp to rethink their involvement.
Per sources close to the matter, in the letter, the lawmakers have cited recent news reports that highlight difficulties faced by some of the Libra Association members.
Notably, the Libra Association is a group of 27 major companies from across the globe that have vested interest in the cryptocurrency project. That said, things haven't been running particularly well for these companies due to the mountain of regulatory hurdles posed by watchdogs against Libra.
In the letter, the two Senators stated:
"Congress, financial regulators, and potential Libra Association member companies have struggled to get sufficient details from Facebook about risks that Libra may pose, including facilitating criminal and terrorist financing, destabilizing the global financial system, interfering with monetary policy, or exposing consumers to risks currently limited to accredited investors."
Adding:
"We urge you to carefully consider how your companies will manage these risks before proceeding, given that Facebook has not yet demonstrated to Congress, financial regulators — and perhaps not even to your companies — that it is taking these risks seriously."
Cracks Beginning to Surface in the Libra Camp
Unsurprisingly, Libra's regulatory problems have slowly and steadily succeeded in denting the project's member companies' confidence in the offering.
This came to light on October 6, 2019, when Paypal Inc. became the first company to succumb to the regulatory uncertainty surrounding Libra when it announced that it was leaving the Libra Association.