Matic Network Joins Ethereum as the Second Blockchain to Integrate Chainlink Price Feed Oracles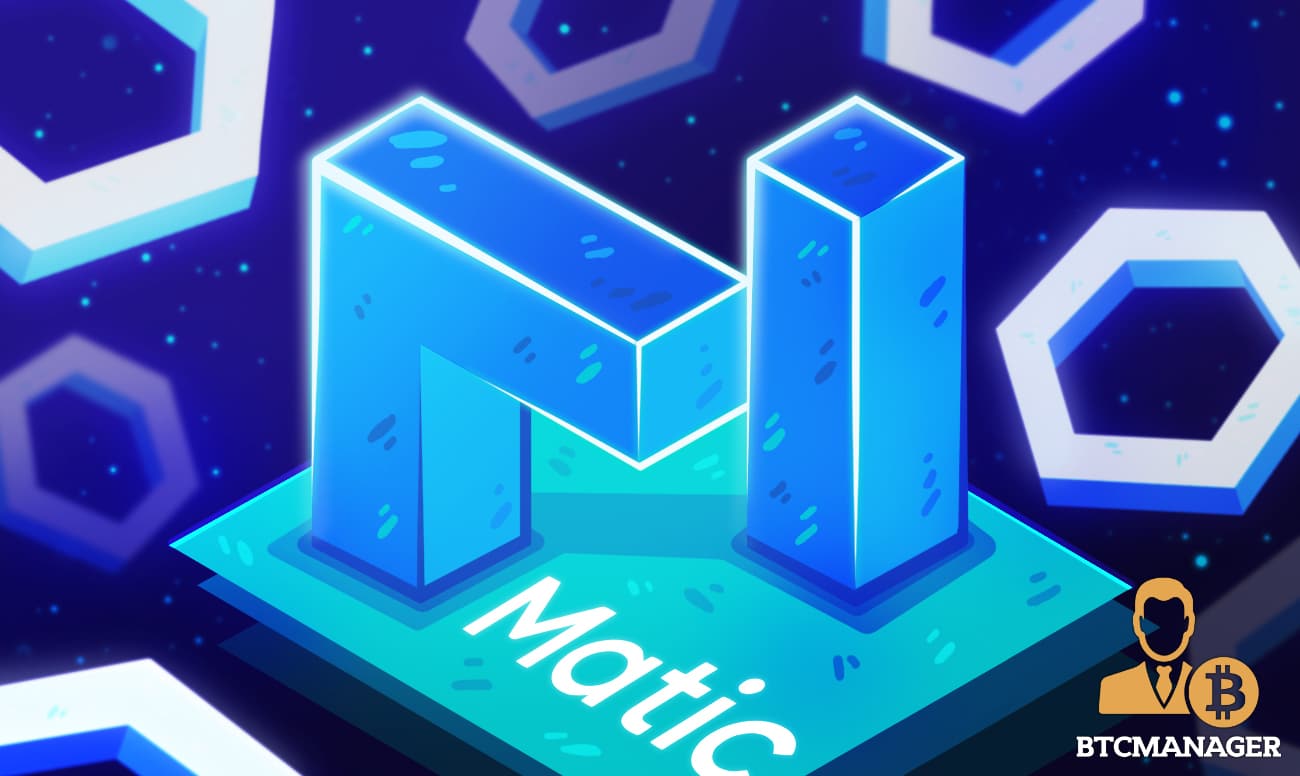 We are happy to announce that Chainlink has been successfully deployed live on Matic Network as our recommended oracle solution for developers. Matic is the second blockchain, after Ethereum, to actively integrate Chainlink Price Feed oracles! Five price feeds have already been launched on the Matic mainnet: MATIC/USD, USDC/USD, ETH/USD, USDT/USD, and DAI/USD, with many more to come as a means of supporting the growing demand of DeFi on Matic Network.
1/ @chainlink's market-leading price feed oracles are now available on Matic as our recommended oracle solution!🚀

🛠Chainlink is providing access to real-world data for smart contracts on Matic, with major implications for DApps from DeFi to gaming.

— Polygon – MATIC 💚 (@0xPolygon) November 19, 2020
Several DeFi projects building on Matic have already committed to using Chainlink, including EasyFi's undercollateralized lending protocol, PlotX's prediction markets, and several more projects soon to be announced. Through Chainlink, these dApps can execute key DeFi functions such as checking loan collateralization, minting and swapping synthetic assets at fair market prices, settling prediction markets, and more.
In addition to Chainlink Price Feeds for DeFi, Chainlink VRF (Verifiable Random Function) will also be launching in the near future on Matic Network to support a new wave of scalable gaming applications reliant on provably fair randomness. Several projects on Matic Network are already working on implementing Chainlink VRF into their protocol, such as Aavegotochi, FarmTogether, and more to be announced. 
Outside of Price Feeds and VRF, Chainlink will also be available as a general-purpose oracle solution for connecting to any off-chain API, empowering development of virtually any externally connected blockchain application. One such project taking advantage of Chainlink's flexibility and uniquely launching on Matic Network is Digital Bridge, a 2FA oracle built using Chainlink that allows developers to build an extra security layer into their smart contracts.
Chainlink was selected as the preferred oracle solution on Matic Network because it provides Matic developers with access to high quality data, decentralized oracle infrastructure, Sybil resistant oracle nodes, and transparent processes so users and developers can monitor how the oracle networks and the individual nodes function in real-time. The end result is highly available, accurate, manipulation resistant, and transparent oracle networks for getting any off-chain resource necessary for success.
The market leading Chainlink Price Feeds have proven to secure over $4 Billion in USD value on mainnet for startup and established DeFi projects, including AAVE and Synthetix. We're confident that Chainlink Price Feeds are an optimal solution for Matic DeFi developers needing secure, reliable, and ready made oracle solutions that can easily be integrated into their protocols. This both accelerates their go-to market timelines and helps them avoid the many pitfalls of trying to build their own oracle solutions or relying on unproven alternatives. 
If you are a DeFi developer on Matic and want to start using Chainlink Price Feeds, check out our documentation or reach out to us in the Chainlink and/or Matic Discord.
Stay tuned for future announcements and documentation for how to use Chainlink on Matic, including the launch of Chainlink VRF on Matic mainnet.
About Chainlink
Chainlink is the most widely used and secure way to power universal smart contracts. With Chainlink, developers can connect any blockchain with high-quality data sources from other blockchains as well as real-world data. Managed by a global, decentralized community of hundreds of thousands of people, Chainlink is introducing a fairer model for contracts. Its network currently secures billions of dollars in value for smart contracts across the decentralized finance (DeFi), insurance and gaming ecosystems, among others.
Chainlink is trusted by hundreds of organizations to deliver definitive truth via secure, reliable data feeds. To learn more, visit chain.link and follow @chainlink on Twitter.

Developer Docs | Discord | Reddit | YouTube | Telegram | Events | GitHub | Price Feeds | DeFi
About Matic Network
Matic is a developer-first hybrid POS+Plasma sidechain on top of Ethereum, enabling Ethereum developers to scale their DApps for large scale usage.
Matic is rapidly becoming the go-to Layer 2 Solution for developers, thanks to secure, scalable and instant transactions, secured by Ethereum. There are 70+ Dapps building on Matic, ranging from DeFi Protocols to thrilling games and prediction markets.
Deploy your existing Ethereum DApp in less than 15 minutes! Get started with our documentation here.