Matic Network (MATIC) Rebrands to Polygon to Tackle Ethereum Rivals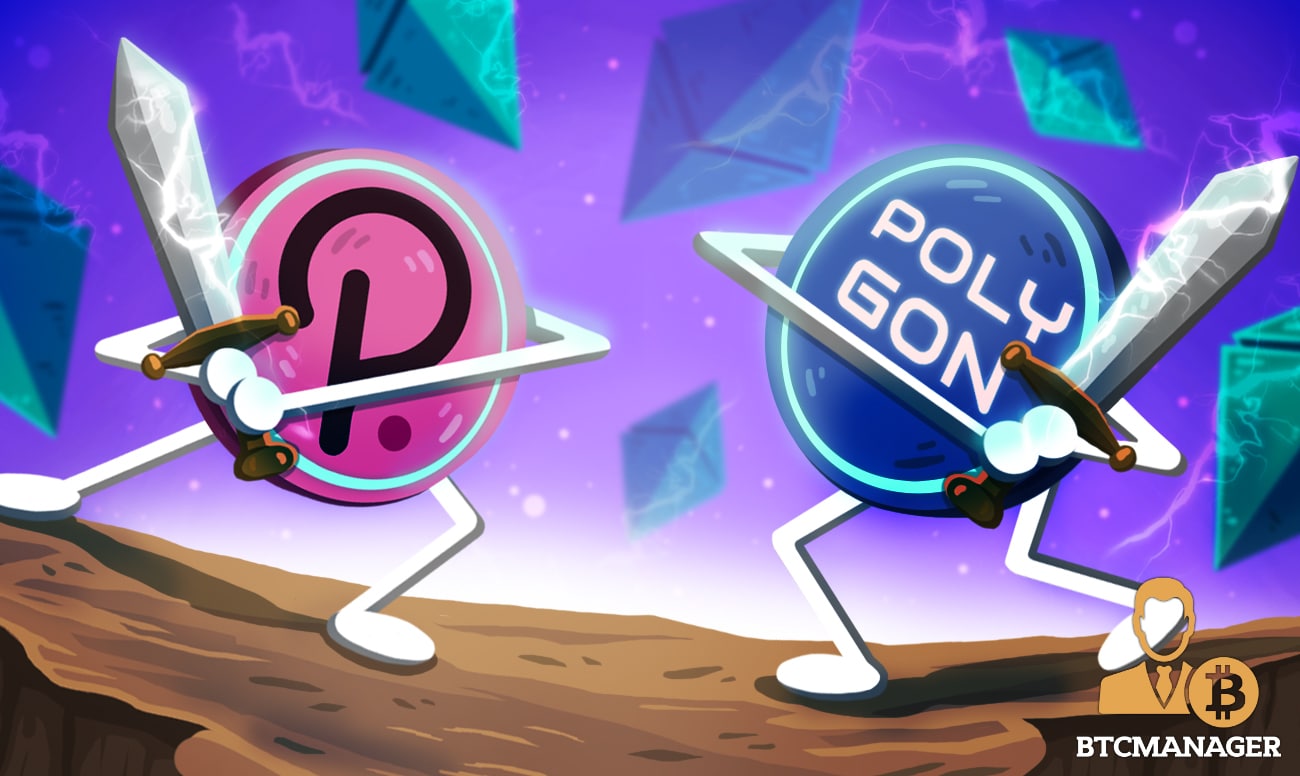 As Ethereum gas fees touch new highs, the need for a layer-2 scaling solution couldn't be more urgent.
Matic Network Undergoes Major Rebranding
Matic Network, a leading layer-2 Ethereum scaling platform today announced its rebranding as Polygon, Decrypt reports.
The rebranding involves a major strategic shift geared toward creating a multichain system on the Ethereum blockchain akin to the one running on rival smart contracts platform Polkadot.
Notably, the rebranding vastly widens Matic Network's (or rather Polygon's) potential use-cases.
While Polygon was originally designed as an Ethereum sidechain focusing on providing solutions to Ethereum's high-gas and low scalability woes, Pologyon offers a robust multi-chain architecture. Essentially, the new architecture will include both chains on Ethereum's sidechains and on its second layer so as to enable Ethereum to scale efficiently while simultaneously incurring lower network fees.
What's New with Polygon?
In addition to the aforementioned, Polygon will also have additional support for various other layer-2 solutions such as Optimistic Rollups, zkRollups, and Validium. These solutions offer different ways to make it simple to send a high number of blockchain transactions without congesting the underlying main blockchain.
The report by Decrypt reads in part:
"Polygon aims to give projects more freedom of choice when selecting the scaling solution, with a proprietary software development kit (SDK) as a means of achieving this."
Backed by the likes of Coinbase Ventures and Binance Labs, Polygon is an India-based blockchain project that is looking to bring the fight to the likes of Polkadot that took the cryptocurrency market by storm ever since its launch in 2020.
As reported by BTCManager in January this year, Polkadot shot past major cryptocurrencies in terms of market cap, securing its place among the top five crypto projects. At press time, Polkadot ranks 4th in terms of market cap, only eclipsed by bitcoin, ethereum, and USDT.
To be able to tackle Polkadot, Polygon is bringing in a swathe of respected figures from the Ethereum community into its ecosystem, such as Anthony Sassano of EthHub, Ryan Sean Adams of Mythos Capital, and Hudson Jameson, a developer at the Ethereum Foundation.
At press time, the price of MATIC, the native token of Polygon is trading at $0.102 with a market cap of $504 million.