Maximize Your Earnings with Some Great Trading Features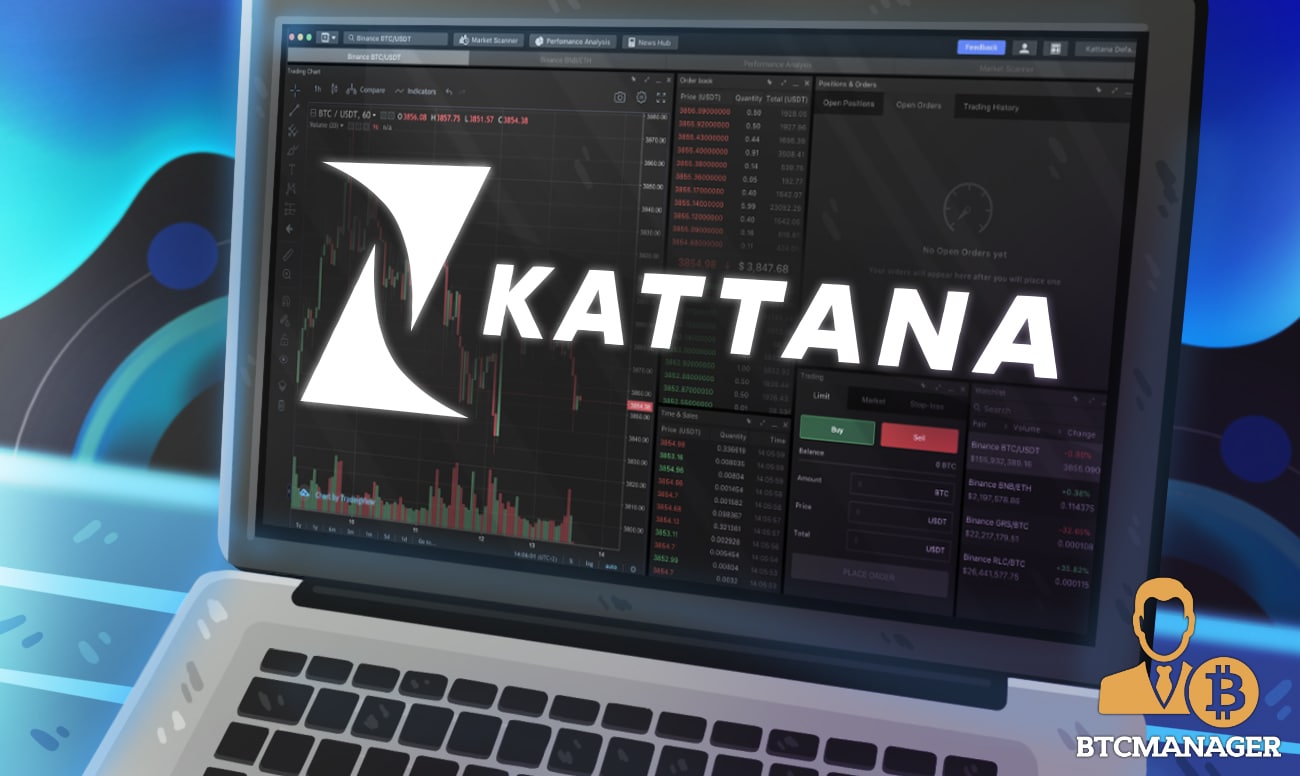 Introduction into Crypto Trading
Kattana is an all-in-one trading terminal that allows users to trade on both CEX and DEXs by providing the tools to make this process seamless. The state of the art terminal makes it easy for users by allowing them to automate their crypto-trading strategies.
All a user needs to become a Kattana pro is to have trading knowledge and utilize it to maximize their returns by trading in the DeFi sector. The traders are also able to use the Kattana platform to keep track of real-life crypto statistics which makes trading easy and can help them know the right time to and monetize their digital assets. Kattana is basically asking users to leverage their crypto-trading knowledge and start maximizing their earnings. This DeFi trading terminal not only helps users polish up on their crypto knowledge, trading skills, but also gives them a chance to keep earning in different exchanges.
Supported Exchanges
Kattana allows its users to trade crypto on both Decentralized Exchanges (DEXs) and Centralized Exchanges (CEXs). The technical analysis tools the platform provides to the traders and real-life statistical data act as the links to maximizing earning in the supported exchanges the traders use.
Currently, the supported exchanges include Binance, Uniswap, Bancor, Bittrex, Kucoin, HitBTC, Okex, Pancake Swap, Dodo, Curve, SushiSwap, Kyber Network, and Balancer.
The users of these exchanges will benefit greatly from Kattana as it allows one to trade like a professional DeFi trader by using the trading tools and automated trading systems on the terminal. They can easily integrate their exchange accounts on the Kattana terminal and trade using the platform's interface. Even better, the traders can access their accounts on different exchanges from their Kattana terminal, allowing them to manage their investments/trades easily from one point.
As such, the users get unlimited access to Kattana' borderless markets that are geared by high currency, which is another way of maximizing on their earnings, thereby adding onto the incentives they will receive.
Portfolio Management and Aggregated News
The features in this platform are geared towards helping traders select and oversee their various investments on different trading platforms. Kattana is focusing on how a trader can use the tools on the platform to meet their long-term financial objectives.
The top-rate charting at the Kattana terminal ensures traders can monitor multiple clients' investments thereby increasing their trading volume and chances of maximizing their earnings. Since Kattana is a terminal that aggregates multiple assets into a single point, a trader gets a better chance of controlling the direction the trades take through a single tab. This ability to monitor the performance of the digital assets with such ease helps the traders optimize return on investment.
Kattana uses aggregated news to act as a guiding light towards helping users stay on top of their portfolios. With aggregated news availed to DeFi traders, they are informed how various digital assets are performing allowing them to tweak their portfolios accordingly. By offering updates to their users using aggregated news, Kattana is giving them a chance to maximize their earnings by relying on these updates as a knowledge source for picking the best cryptocurrencies. Since the trading yield rate is directly proportional to the token's real-life performance, proper portfolio management is the key to increasing these earnings, and Kattana ensures aggregated news can be used to aid in the portfolio management.
Top-rate Charting and TA Instruments
Some of the most user-friendly crypto trading features in Kattana include its top-rate charting which makes trading seamless for users. Kattana allows traders to follow up to 8 charts for numerous assets traded on more than 40 DEXs on a single tab. These charts make monitoring easy as one can see how the assets of interest are performing and make a proper interpretation of their progress. Since the market's supply and demand determine whether these prices increase or decrease, the platforms' charts come in handy to help users make easy and fast decisions, for instance, whether to buy or sell. Such real-time charting is the key to ensuring users reap maximum profits when an opportunity avails itself.
Technical Analysis (TA) instruments help traders to analyze both volume and price trends of different factors that influence their virtual assets. Based on this information they are able to predict future market movements with more accuracy. TA instruments ensure statistical indicators and charting patterns can be tweaked to make DeFi trading easier, thereby giving users a chance to maximize returns.
Trading strategy automation is another feature Kattana uses to make trading seamless for their users. This reduces the stress associated with manual trade management because Kattana has the inclusion of smart order types which cut losses early for their traders and automatically fix profits when the traders are not online to do this.
Recent Developments
Kattana has announced the successful completion of its $1.3 million funding round on March 31. The strategic sale was led by Morningstar Ventures and Spark Digital Capital, with participation from ZBS Capital, Black Edge Capital, Moonrock Capital, DFG and Ascensive Assets. Following the successful sale, they also announced that they are officially launching their platform, opening it up to the public. 
The release of the platform is exciting news for traders in the DeFi space as they now have state-of-the-art trading tools at their disposal thus helping them maximize their returns. Kattana has also announced that they will be conducting its IDO on Polkastarter on April 9 with the aim of growing its community and boosting its activity in the DeFi market.