Mecha Morphing: A Fully Decentralized ARPG Game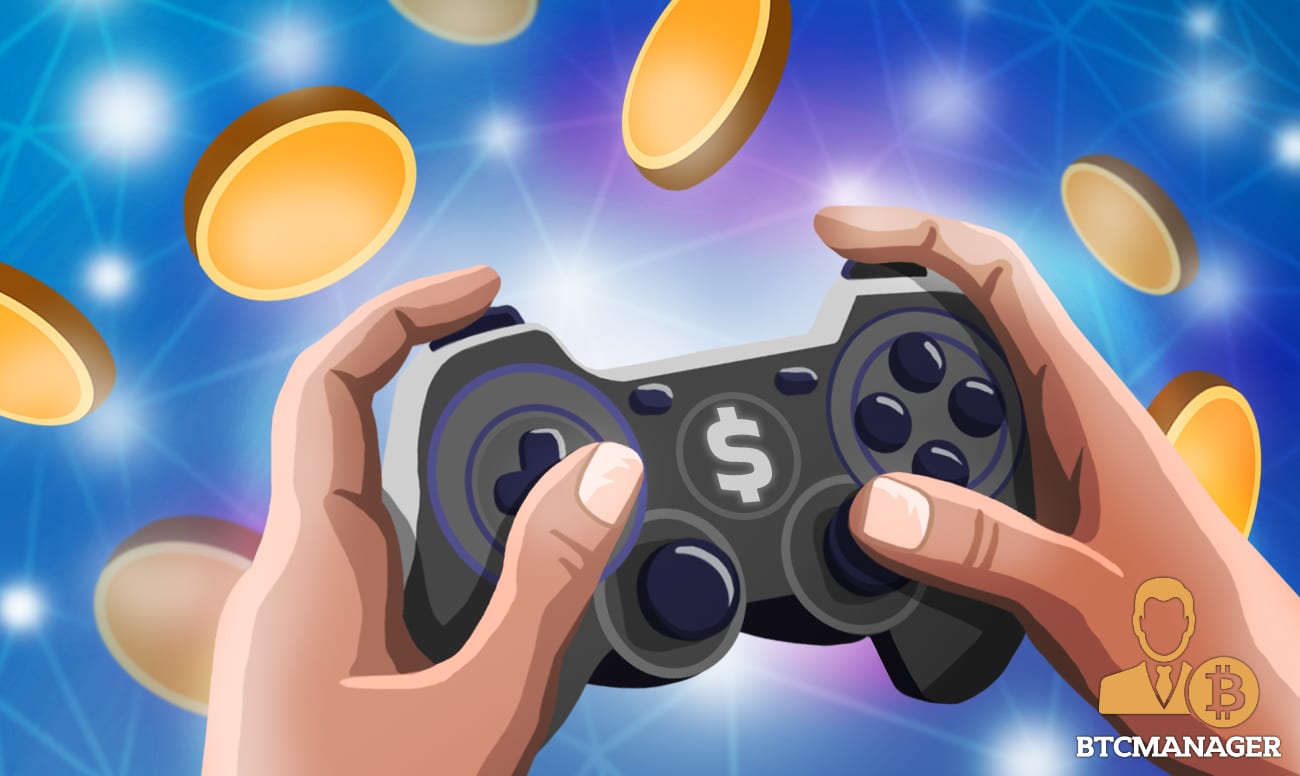 Mecha Morphing is a fully decentralized ARPG game that is entirely energized by all the players in its metaverse.
What is Mecha Morphing?
Mecha Morphing is a play-to-earn (P2E) ARPG game that utilizes blockchain technology in the form of digital currency and NFTs. There are a number of ways through which players and participants can earn in the Mecha Morphing metaverse. You can earn tokens by participating in battles, forging weapons and armor, looting land, trading items on the in-game marketplace, mining resources, and completing tasks. Therefore, it can be said that the more a player participates and engages in the game, the more they can earn. 
The game is based in the year 2107 and players will have to fight against the evil cyborg army by being the "Rogue Ones."
"The world has been annihilated by countless floods, snowstorms, and extreme heat. It has become a fragile place that is unfit for humans to live. Natural resources become extremely scarce. The resources that humans rely on to live are in the hands of a few lords who serve the ultimate ruler, Sarin. The regions that hold these resources are the most powerful. Wars and battles between these regions break out every day for these resources. As humanity gets weaker, cyborgs start to take over the world," describes the whitepaper.
Furthermore, it is also important to note that the platform has a number of INOs coming up this month with Baby Swap, Wowarriors, Altura, and Babylon. All the INOs will be on March 7 except Altura, which will be March 22.
Gameplay
The main focus of the Mecha Morphing platform is to integrate play-to-earn capabilities in the platform. At the start, the players will be given five main game systems to earn and more mini games will be added in the near future. It is also important to note that entering battles requires an NFT weapon and drops are directly correlated to your performance in battle, which is directly related to the stats of your character. The higher your stats, the higher chance you will have at defeating difficult enemies and the better the drops you get. 
PVE System
In the Player versus Environment system, players will be alloted up to 10 stamina points each day. One stamina point will be deducted for each character that is brought into battle. Players can use these stamina points anyway they wish to enter into battles. They may bring in one character multiple times or bring in multiple characters (3 maximum at a time) into fewer battles. There will be a boss for every 5 levels. After clearing 3 levels for the game, you will receive either of these: NFTs, Player Experience, Tokens, Material.
Arena
Players can challenge each other in a duel in the Arena which suppers 1V1 or 3V3. During battles, other players will be able to spectate and enjoy the match. Players can also support others by placing bets within the Arena. If winners keep winning, they can continue upto 12 wins and losers are disqualified after 3 losses.
Looting
Lands are one of the most important NFTs in the game and owning lands is risky as well. Land owners might be susceptible to attacks from other players which if successful, might cause a huge dent to the player's assets. Players owning lands have several advantages and if they successfully defend their land, attackers will have to pay inconvenience fees. 
Bounty
The platform also has a bounty system through which players will be able to write out specific tasks using smart contracts. These tasks must be completed to obtain special prizes. 
NFT market
"Everything in the game is an NFT. A Level 1 player has the option of entering the market to buy top-level mecha and weapons to increase the speed of token mining. No gas fee will be charged for putting items on the shelf. Items on the shelves will be locked in the player's warehouse. The buyer's gas fee will be charged for the successful transaction," reveals the whitepaper.
Internal Market
In the internal market, players can buy items using $MMC tokens and there are restrictions as to how many times a single product can be purchased on the server. There are also gatcha boxes in the market which are mystery boxes that might contain potions, tokens, materials, and more. 
Assets
The in-game assets include a color ranking system which has the following order: Gold>Purple>Blue>Green>White.
Mecha
Mecha will often be what you spend the most time on while playing in our Metaverse. There are nine mecha slots per character (head, chest, waist, shoulder, arm, hand, leg, knee, and foot). The stats of your character are based on the mecha you wear.
Weapon
Without weapon NFTs, you cannot join the battles as previously mentioned. Players can get these weapons by buying mystery boxes or drops from battles and tournaments. 
Character
There are 5 character classes: 
Melee
Range Attack
Tank
Assistance
Superhero
Land
Types of land NFTs can be seen in the image below: 
Tokenomics
The platform has a dual token system which includes $MMC and $MAPE. In the images below, you can find the images of both. 
Roadmap
The Mecha Morphing project is launching its exclusive INO sales for its genesis weapons this week. 
March 7 @ 12 PM UTC with Babylonsnft – The Ultimate GameFi Destination | Pioneer Launchpad | Blockchain Tooling | NFT Platform
March 7 @ 1 PM UTC with Baby_swap – A supportive Baby MetaFi including AMM, NFT, and GameFi for newborn projects on BNB Chain. Go beyond the DEX.      
March 7 @ 4PM UTC with WoWarriors  –  A DAO with the mission to grow the Play-to-Earn economy, maximizing fairness and value to players, assets owners, and Web3 games.
March 8 with Gate.io – providing secure and reliable products & services to consumers and companies around the world.
March 22 with Altura_nft – Altura provides the tools and infrastructure for developers to create and integrate Smart NFTs in their video games and applications.
Partners
Conclusion
Mecha Morphing brings a new metaverse into existence which provides numerous opportunities for investors to earn. It is also important to note that the firm is coming up with its INO with BabySwap, Babylon NFT, Altura, and World of Warriors.