Meet Decarbonice: the project that takes on the conquest for a sustainable climate by democratizing green energy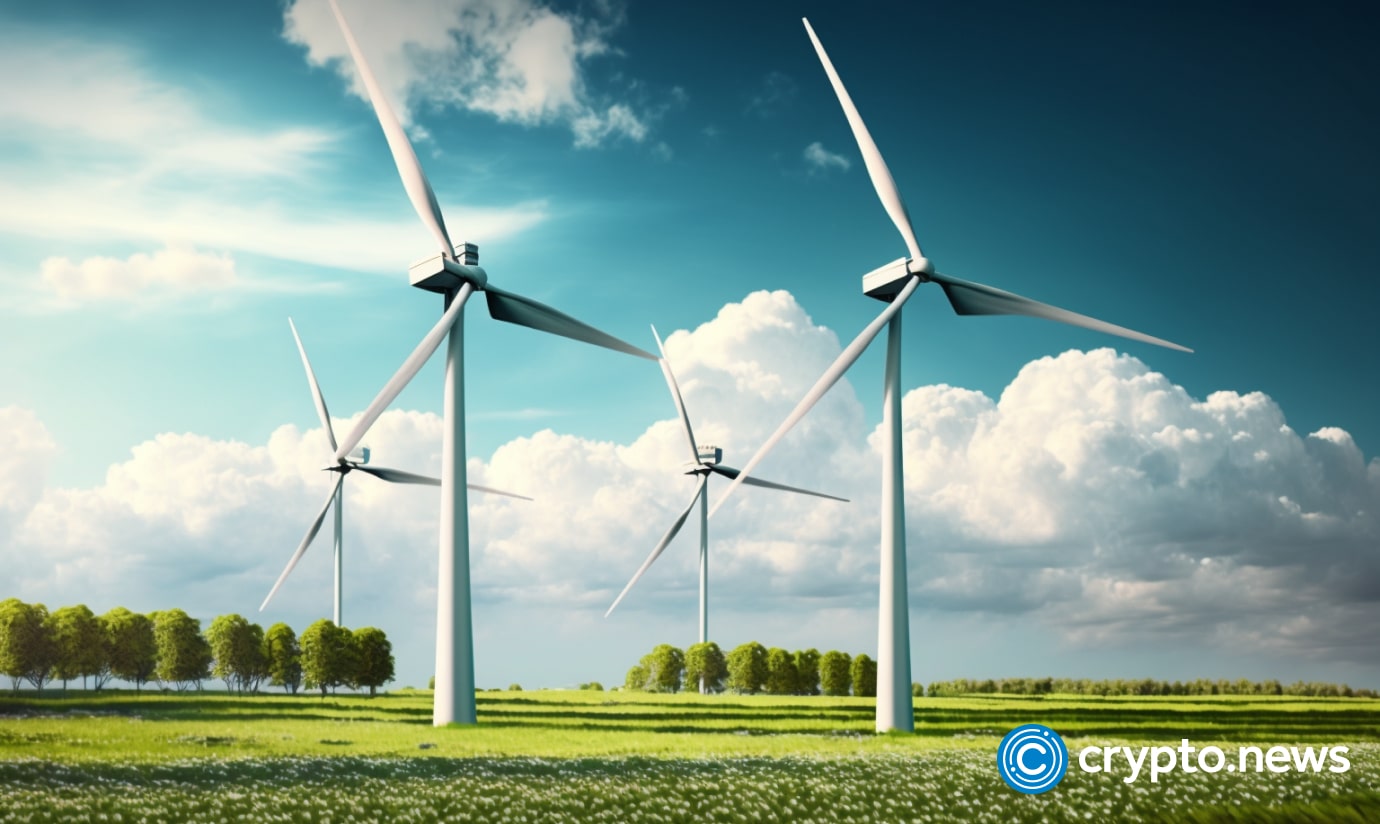 Electricity prices in 2022 reached concerning heights – in the UK, domestic electricity bills rose by more than 50% in April. Across the European Union, the situation was not much better, with reports of an average increase of 32% compared to the same period in 2021. Political stimuluses were quickly introduced to keep electricity prices in check, but this is only a temporary solution.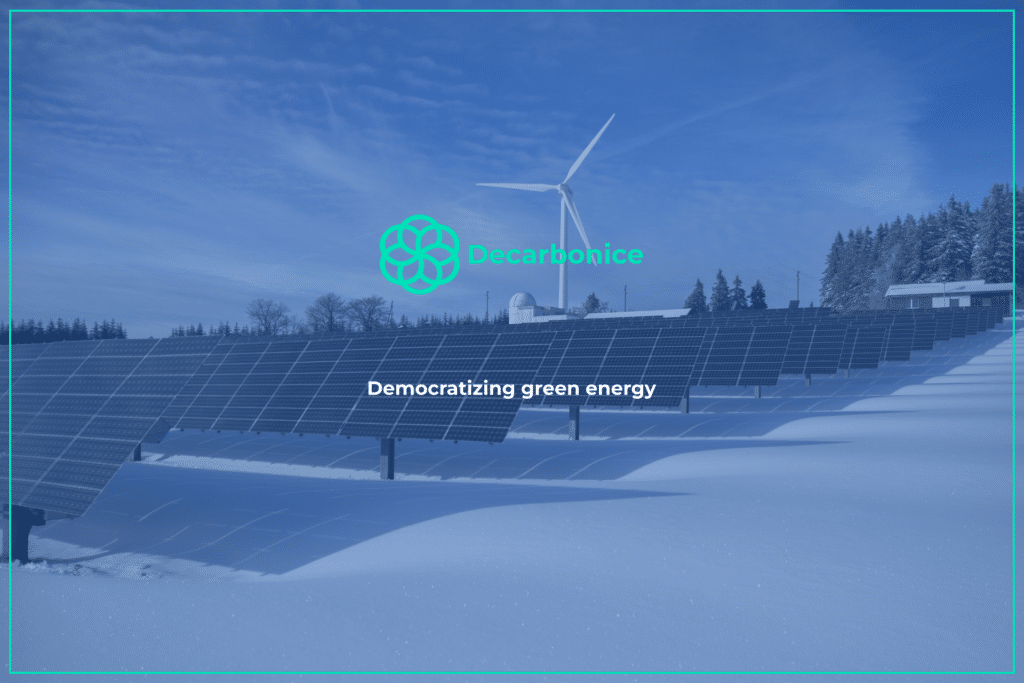 Another issue is the worsening environmental problems that we are continuously failing to mitigate. Ambitious goals such as the EU Green Deal that envisions a carbon-free Europe in 2050 are not going to be met at the current rates of progress (or lack thereof) we are making towards them.
Electricity prices are bound to continue rising in the long-term and environmental problems are more evident than ever. Without technological innovations and new regulatory framework, there is little chance that consumers and businesses will not have to endure the continuously increasing costs.
The current issues for electricity consumers
Becoming an electricity supplier requires a multitude of regulatory approvals and enormous capital investments, so most European consumers do not have a lot of choice when it comes to choosing one because there are only so few. One of the main concerns for electricity consumers that stems from this reality are the monopolies that traditional utility companies are often able to impose, allowing them to have a lot of room for price adjustments in the short term. This allows them to quickly increase prices, knowing that customers do not really have much of a choice and will probably continue to use their services regardless of the new prices. While blockchain-based P2P energy trading marketplaces and microgrids are believed to be the solution to this problem, we have yet to see enough adoption of these concepts before they can become a force to be reckoned with.
Another issue that concerns both consumers and utility providers are informational asymmetries. Smart meters that record and report electricity consumption often pass through a variety of intermediary parties. This potentially impairs the integrity of the information and creates the possibility of fraud and manipulation, which can lead to increased costs for both electricity suppliers and customers.
Yet another problem is the lack of access to renewable energy generation possibilities for smaller businesses and consumers. While renewables hold the key to many of the aforementioned issues, they require initial investments that only a few can afford.
Decarbonice – democratizing the access to renewable energy
Decarbonice is a novel cryptocurrency project introducing a disruptive model that will revolutionize the traditional energy markets by allowing every household and business to produce their own green energy at low initial investment and risk. The project is planning to enable groundbreaking cost savings for all stakeholder groups – from households and businesses of all sizes – amidst the surging electricity prices in Europe and the soaring inflation. Decarbonice creates the world's first energy-positive token that has a positive environmental net balance. Next to all unique advantages it will offer to its holders, the native PNE token is envisioned to also become a catalyst for sustainable investments and as a tool to offset the environmental impact of the cryptocurrency market and especially Proof of Work blockchains.
Investors lock a predefined amount of the platform's native PNE token and receive a high quality heat pump and / or solar panels depending on the size of the collateral, their country of residence, as well as the specifics of their location. They additionally receive full instructions on how to install them and use them to their fullest potential. The renewable energy installations are equipped with state-of-the-art smart meters for consumption tracking that allows Decarbonice to track the energy produced by every ecosystem participant. What is more, these Smart Meters are additionally connected to the grid, allowing their users to feed back any excess energy they have produced, for which the electricity providers are legally bound to pay royalties as long as the quotas are not met already. After the investors have produced a predefined amount of electricity with their renewable energy installations, they receive back their collateral and acquire full ownership of the installations. Investors also have the option to directly acquire the renewable energy installations with the PNE token, which they will get at a considerable discount compared to the average market price of the same hardware units they would otherwise have to buy with fiat.
The PNE token is the heart of the Decarbonice ecosystem. It represents clean energy investments and is supported by multiple tokenomic mechanisms such as buybacks with a percentage of the net profit of the project and the proceedings from the CO2 certificates Decarbonice is expected to be eligible for. The higher the price of the PNE token, the more clean energy it will represent and the more advantages token holders will receive. The token is a suitable option for investors who want to diversify their portfolio with sustainability investments and are not necessarily focused on using it as a utility token within the ecosystem.
Decarbonice disrupts the traditional model of intransparency and high electricity prices by offering a variety of advantages. No initial investment is required except for the collateral in PNE tokens that is granted back to the investor. Furthermore, users can transfer the rights to another investor at any time. For the first time, households and businesses can become energy independent, carbon-free and save costs at the same time. The renewable energy installations offer blackout protection in case of outages and are economically efficient for the increasing number of plug-ins such as electric vehicles that are otherwise very expensive to be charged at home.
Above and beyond – a full-fledged, blockchain-based energy ecosystem
Decarbonice does not plan to stop there. The project will introduce a variety of additional use cases for its native PNE token in the foreseeable future and expand its energy ecosystem further.
One of the end goals of the Decarbonice ecosystem is aimed at driving blockchain and cryptocurrency adoption to new heights. The project plans the development of the first zero-impact, fully sustainable cryptocurrency that will be created according to the latest advancements of blockchain technology, prioritizing speed and cost of transaction while fully negating the negative impact of PoW blockchains reflected in their high cost of mining. The vision is to have efficient transactions requiring as little electricity as possible that are fueled to 100% by renewable energy sources.
The future of energy is on the horizon
Decarbonice envisions short-term reduction of electricity prices for households and businesses by 20 to 30% while supporting the adoption of renewables that will ultimately lead to widespread environmentally efficient behavior, a necessary step towards the resolution of humanity's dire ecological issues and achieving environmental goals of governments and organizations such as the EU Green Deal.
If you want to learn more about the project, consider visiting www.decarbonice.io and subscribing to the newsletter to be up to date with the latest updates around the project.
Disclosure: This content is provided by a third party. crypto.news does not endorse any product mentioned on this page. Users must do their own research before taking any actions related to the company.