Meet the New King of GPU Mining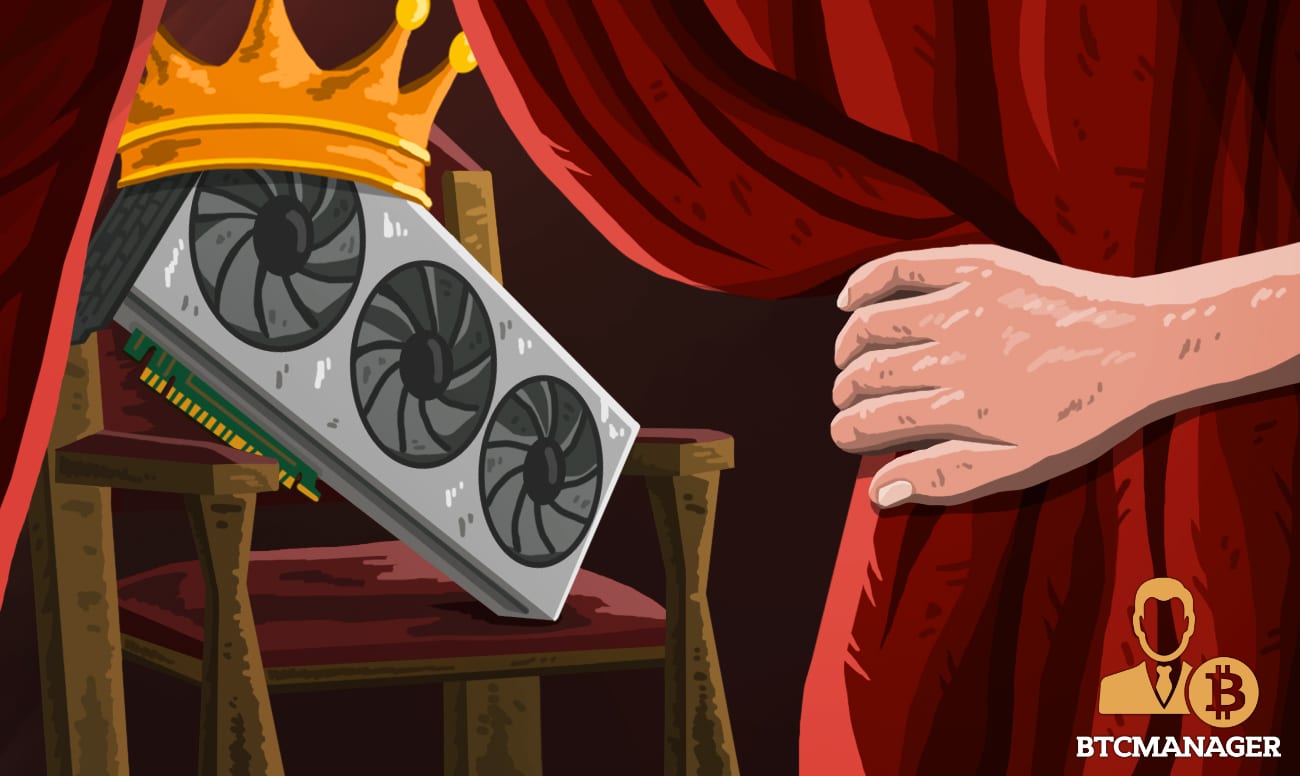 Tech Radar reports the new AMD Radeon VII graphics card is able to achieve a hash rate of 90 MH/s. The highest GPU hash rate prior to this was 69 MH/s on the AMD RX Vega 64. This is expected to greatly affect the efficiency of Ethereum mining.
Ethereum Mining Taken to a New Level
According to VoskCoin, a Bitcointalk member, the Radeon VII can achieve 90 MH/s without any tweaking, making it the most viable graphics card to mine Ethereum or any other GPU-mining based cryptocurrency. With a few adjustments, it can improve the hash rate up to 100 MH/s.
This increased performance is attributed to the improved memory bandwidth of 1 TB/s and 16 GB High Bandwidth Memory (HBM2). The older Vega card offers bandwidth of 484 GB/s and 8GB of HBM2.
Bitcoin uses ASIC mining as the difficulty is incredibly high compared to Ethereum. With GPU mining, anybody with a decent graphics card can be involved in securing the network and being rewarded. Ethereum, Ethereum Classic, and Monero are a few cryptos that utilize GPU mining.
Bitcoin was also mined on a GPU in the early days, but as the hashing algorithm got more difficult, the amount of computations that had to be done to construct a Proof of Work (PoW) chain increased and got more difficult.
Until the launch of the Radeon VII, the NVIDIA Titan V was considered the best GPU to mine cryptocurrency. The Radeon VII's price point also gives it a huge edge. While the older Titan V is priced at $2,999, the Radeon VII comes in at an extremely affordable $699.
AMD and NVIDIA have both seen their financial results suffer due to the spike and sudden collapse in mining. This could be an important development for AMD to start picking up the pace on GPU mining. After Q4 results showed a non-existent demand for mining, a cheap alternative to the Titan V that performs better may be enough for the effects of seasonality to be reduced.
While gaming rigs do not replace their GPU's often, mining rigs for Ethereum are much more susceptible to wear and tear. Miners who have been reluctant to replace their GPU's due to the high cost of the Titan V may now turn to the Radeon to improve their performance.