Memecoin rallies 28% to new all-time high amid surging interest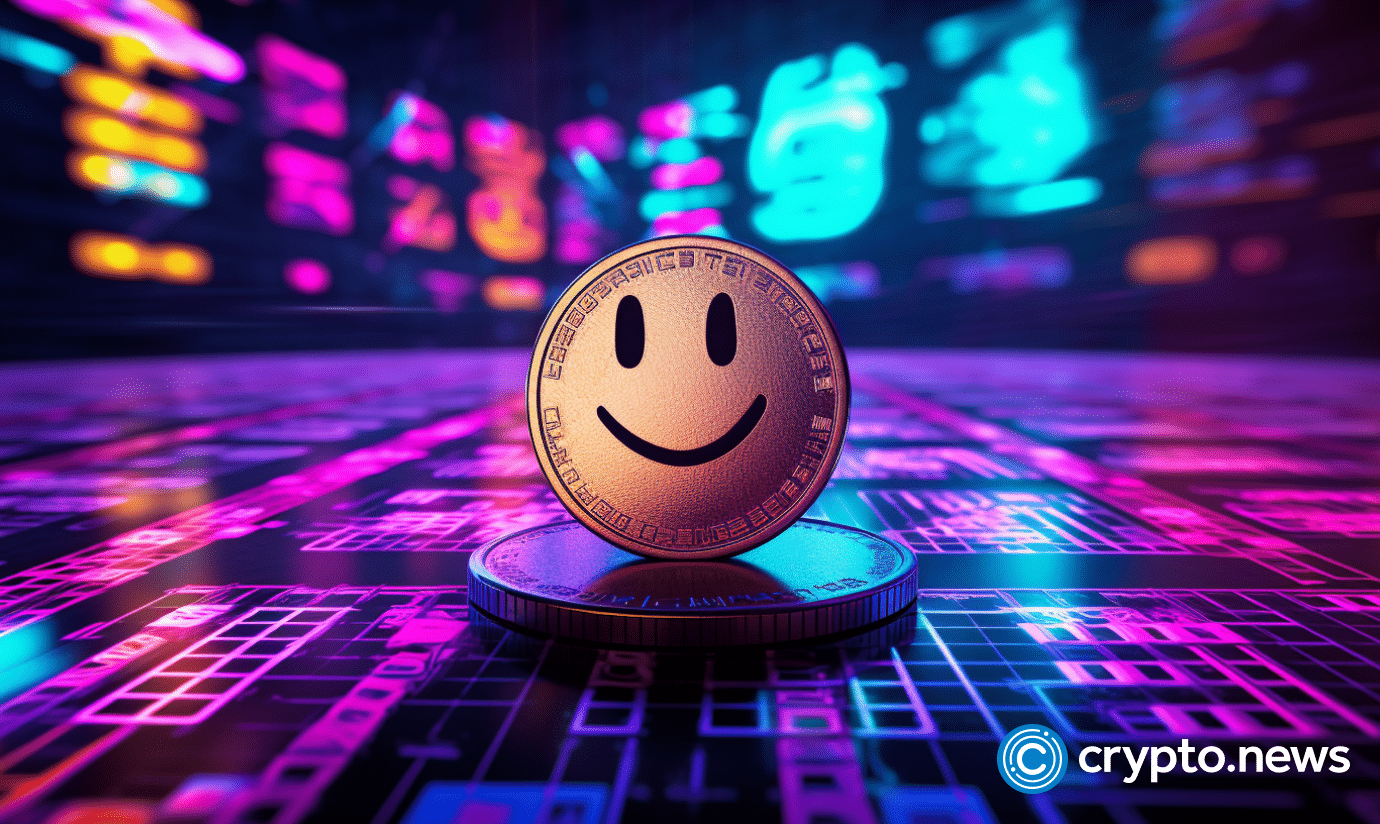 Memecoin (MEME), a recently launched crypto meme project, rallied by over 28% in less than five hours to a new all-time high of $0.03760 amid a resurgence of investor interest.
The token's recent upsurge comes at a time when the broader crypto market is witnessing a correction from the recent uptrend. Notably, the global crypto market cap dropped 2% since hitting a local high of $1.472 trillion on Nov. 10, losing over $32 billion.

While Bitcoin (BTC) and Ethereum (ETH) have faced roadblocks to their rallies, MEME bucks the trend. The asset's bullish run gained momentum yesterday following a sluggishly upward price movement sandwiched between a resistance point at $0.02367 and a support line at $0.01836.
Despite the lack of support from the broader market, MEME broke above the $0.02367 resistance yesterday, spiking to a new all-time high of $0.03566 as the day ended. However, the token met resistance at this point, resulting in a drop to $0.02938 earlier today.
This correction lacked momentum, as the bulls swiftly invalidated it. Recovery from the asset led to another massive spike, as it skyrocketed from the $0.02938 low to another all-time high of $0.03760, representing a 27.9% increase in less than five hours.
MEME sees growing interest
The latest upsurge is the second wave of price spikes engineered by the project less than a month after its launch. Interestingly, MEME witnessed a similar rally shortly after inception due to increased demand. However, this rally soon faded, with a noticeable 13% crash.
The project is now recording a comeback, buoyed by a resurgence of investor interest and rising buying pressure. This growing interest is observed in the asset's 24-hour trade volume, which has skyrocketed by a massive 401% to $1.3 billion.
Launched as a project with no clear roadmap and utility, MEME's rallies are mostly triggered by market speculation. Despite reduced momentum, the asset maintained a 28.4% increase over the past 24 hours, currently trading for $0.03587. Its market cap has surged to $262 million, making it the 159th largest crypto asset.