Metamask Introduces Apple Pay Support and Other iOS Improvements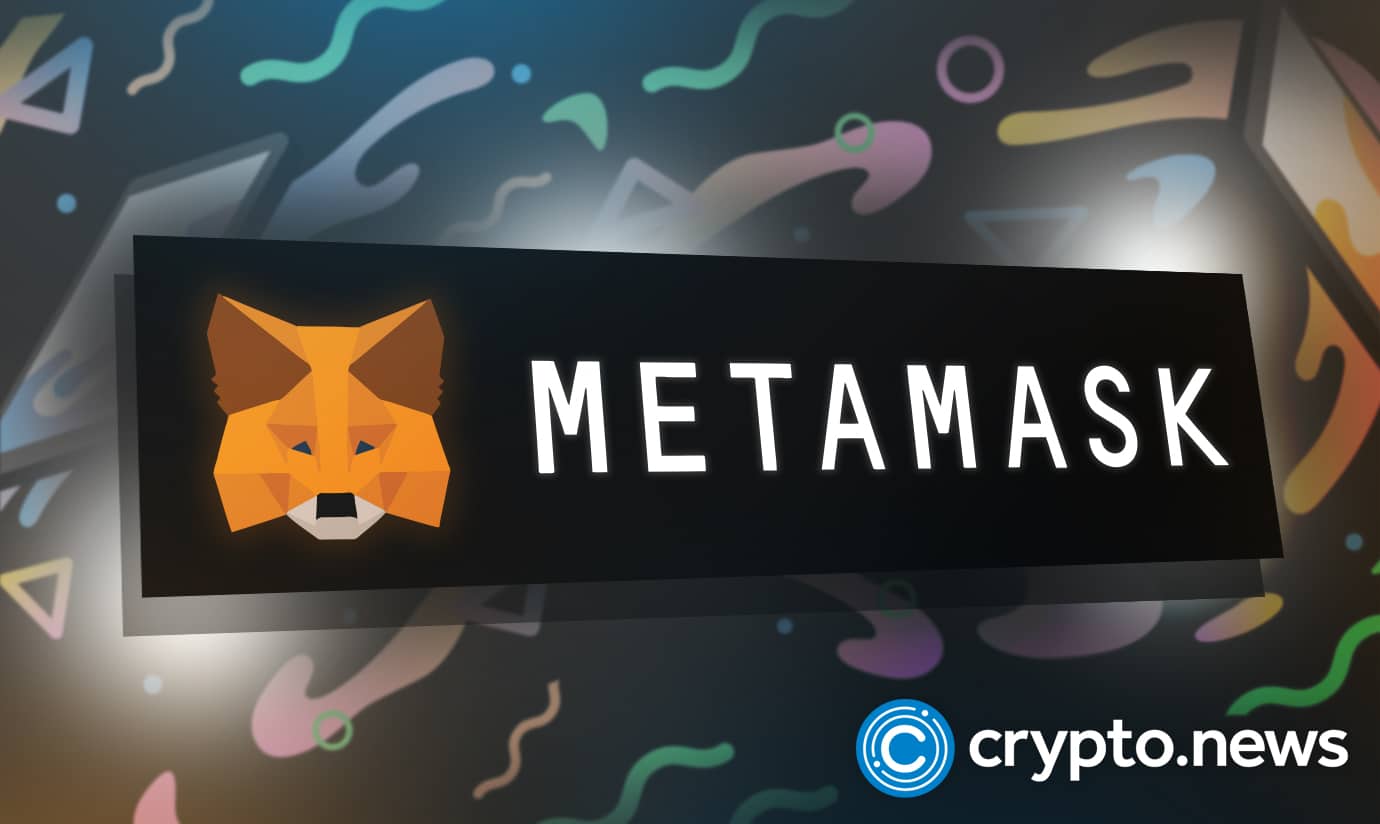 MetaMask announced a slew of upgrades to its mobile version 4.3.1, the most notable of which was the addition of Apple Pay support. The caveat is that Apple does not enable crypto payments directly through its platform; instead, they must be made via Wyre, which does handle crypto and connects with Apple Pay.
Metamask Rolls Out Apple Pay Integration
On Tuesday, MetaMask, a subsidiary of ConsenSys, tweeted a thread of updates for Apple Pay and iPhone users. Using the option to purchase cryptocurrency with a debit or credit card directly from the mobile app, users no longer have to transfer Ether (ETH) from a centralized exchange like Coinbase into the app.
The two payment gateways, Wyre and Transak, are used by MetaMask to process debit and credit card payments. Thanks to the Wyre API, users may now buy ETH and deposit up to $400 per day into their wallets using Visa or Mastercard stored in Apple Pay. Gas fees are apparently reduced, and some transactions may even be gasless if conducted on a private blockchain or if a project pays for the gas on the user's behalf, according to MetaMask's tweets. MetaMask informs that company does not profit from gas fees while making an ETH purchase.
For some time now, the stablecoins Tether (USDT), USD Coin (USDC), and Dai (DAI) have been available for purchase in MetaMask on the Ethereum mainnet via Transak. The most recent upgrade allows users to conduct bank transfers and use credit/debit cards to purchase crypto in more than 60 global currencies. – According to the firm, users in the United States can now purchase Fantom and Avalanche native tokens. Payment options and associated costs vary by location.
Further Improvements on Metamask
When it comes to sending tokens, MetaMask tweeted about another "important" security upgrade. Unlike sending ETH to a recipient address directly, tokens are delivered to a contract address that includes instructions on how to transmit a given number of tokens to a destination address. Users now have the ability to "clearly see which contract is requesting" permission and label and store the contract they are interested in.
Apple's Dark Mode feature has also been incorporated into MetaMask in response to user demand. Beck claimed that "wen dark mode?" and "wen token" have been the most anticipated requests by their users. Using an iPhone with a dark mode enabled on the operating system will allow the dark mode in the app as well. The dark mode for the MetaMask Extension is "coming soon," according to a tweet from the company.
Fake Crypto Wallets on the Rise
The fact that MetaMask is one of the most popular cryptocurrency trading wallets makes it a target for hackers and scammers. Recently, the cyber security firm ESET revealed a complex scheme to spread phony wallet apps to Android and Apple mobile devices.
According to the study, the scam began in May 2021, with fake wallet apps for MetaMask, Coinbase, Jaxx, and Trust Wallet being distributed on Facebook social media groups aimed at Chinese users.
Some of them even appeared on the Google Play Store before being withdrawn in January.