MetaMetaverse Drops 5,000 Rare MetaShip NFTs on OpenSea to Facilitate Cross-Metaverse Interoperability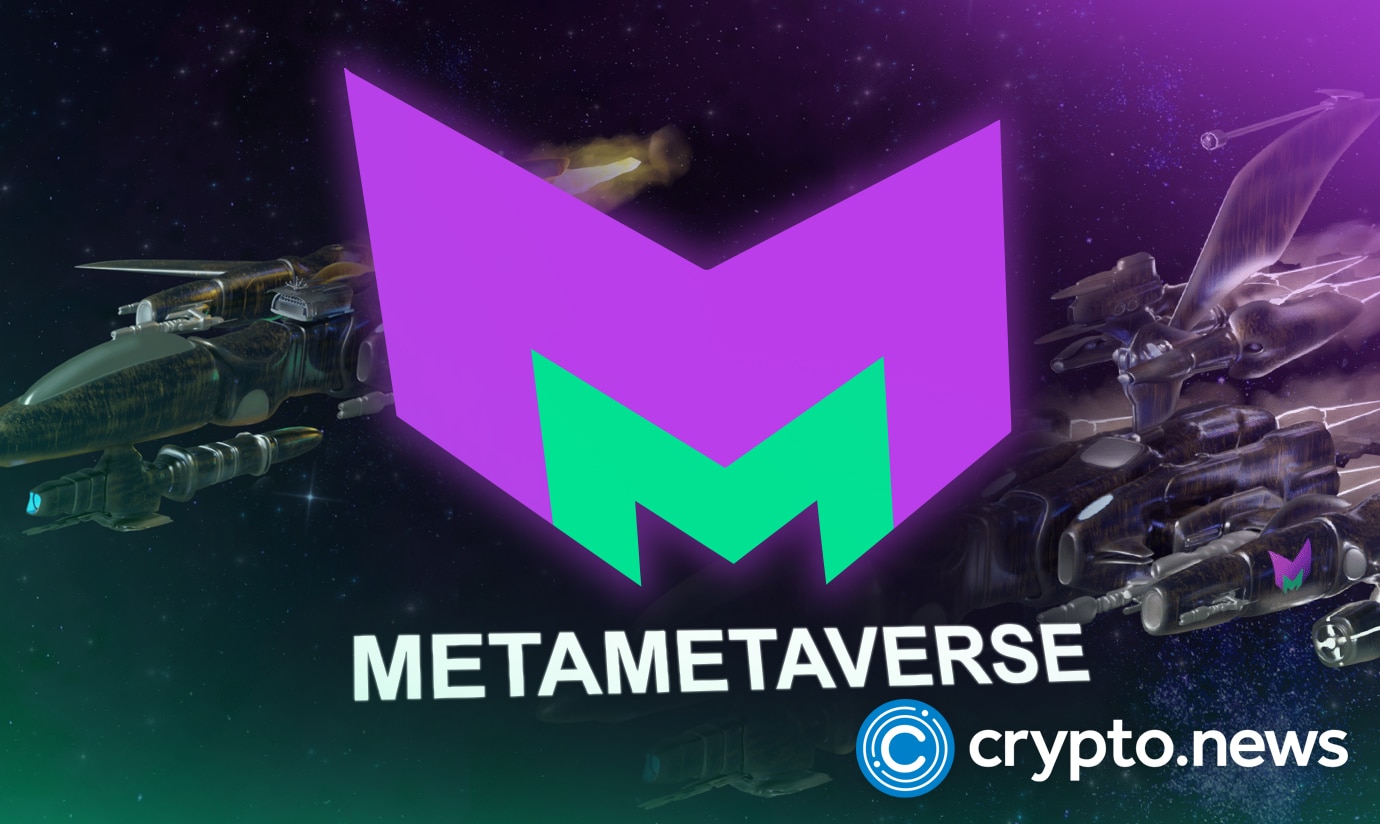 The MetaMetaverse team has announced its MetaShip non-fungible tokens (NFTs) drop on the OpenSea marketplace. The team says the newly released MetaShip is the world's first cross-chain upgradable NFT and it comes with various unique traits that will unlock other privileges for holders, including MetaMetaverse LAND purchases and more.
MetaMetaverse MetaShip Live on OpenSea
MetaMetaverse, a platform that claims to be dedicated to allowing users to create their own metaverses using its custom-made metametalang language, has released 5,000 unique NFTs dubbed MetaShip on OpenSea, the world's leading digital collectibles marketplace.
Per a press release shared with crypto.news, each MetaShip comes with its own unique traits that will serve different purposes in the MetaMetaverse ecosystem. The MetaShip sale will run from May 9 to 13, 2022, and each MetaShip NFT cost 0.1ETH.
Notably, the MetaShips come in four major categories or tiers of warships, each with their distinct colors and properties:
Common: blue and gray-colored MetaShips (50 percent of the supply)
Uncommon: green, yellow, and red MetaShips (45 percent of the supply)
Rare: black and silver MetaShips (4.54 percent of the supply)
Ultra rare: gold (0.55 percent of the supply)
MetaMetaverse Breaking New Grounds
In addition to enabling users to create unique metaverses, the metametalang language fosters metaverse interoperability and comes with unique features that allow users to build their own games, and fractal zoom that makes it possible for them to divide and sell their digital collectibles.
The MetaShip collection is stored on the Ethereum blockchain, even though they are designed as a cross-chain upgradeable collection. Upgrades are done through metametalang commands on layer-2 blockchains such as Polygon but all NFT IDs will remain stamped on the Ethereum network for authenticity and proof of ownership. 
The team says the MetaShip drop is a huge milestone for the project as it enables MetaMetaverse to break new grounds in the NFT industry. These exclusive space vehicles will let users traverse across various metaverses in the MetaMetaverse ecosystem and beyond.
Furthermore, owning a MetaShip will also grant collectors whitelist access to a tier1 metaverse NFT drop and makes the holder eligible to purchase a metaverse in the MetaMetaverse in the coming months when that feature is unlocked.
Commenting on the project, Joel Dietz MetaMetaverse CEO and Founder said:
"MetaMetaverse is the first step to building a spacefaring civilization. The MetaShips are your ticket to getting there. We are happy to see many people signing up and getting their ships."
In the MetaMetaverse ecosystem, various properties of the MetaShip warships, including their speed and combat abilities will be upgradeable. The warships will serve as passports to the new virtual society, while also enabling owners to be a part of new governance systems consistent with space-age civilization.
In the future, members of the ecosystem will be able to use their MetaShips to buy lands in the MetaMetaverse, access upcoming play-to-earn blockchain games, future NFT rewards, and more.