Metis Launches Network Testnet and Ecosystem Development Program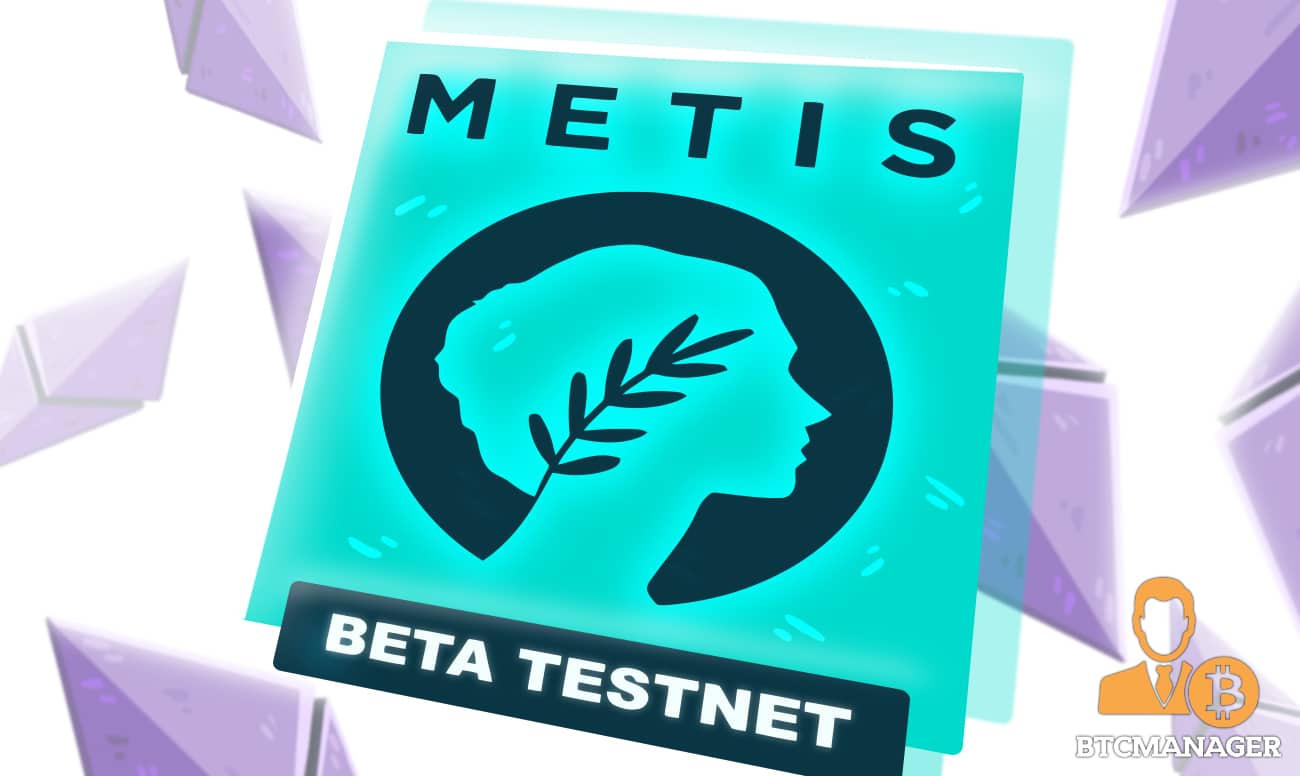 Ethereum-based layer 2 protocol Metis DAO has launched its first network testnet, paving the way for new developments within its ecosystem. The blockchain platform also revealed its new ecosystem development program, designed to help companies build products by leveraging blockchain technology.
Metis Launches Beta Network Testnet 
The Beta testnet launch continues the development from the Alpha Testnet released in Q1 2021. The Beta testnet has more features, including multi-MVM and multi- sequencer support and deployment. 
The Beta Testnet allows developers to start deploying and testing smart contracts on Metis. The testnet also enables smart contracts and other functions to be deployed with minimal gas fees and at high transaction speeds per second. Metis Beta testnet also provides a decentralized and secure infrastructure that leverages the strengths of the Ethereum blockchain. 
The launch of the Beta Testnet represents a significant milestone for Metis, with more features set to be released in July and the mainnet release slated for September. Metis further stated that developers and community members interested in testing their smart contracts and dApps on the testnet could apply on the testnet platform. Early adopters will be rewarded with METIS tokens as an incentive. 
Speaking on the development Metis C0-founder and CEO Elena Sinelnikova stated:
"From the beginning, we've remained focused on working closely with our community, using their input to build the best platform possible. We look forward to getting a fresh round of essential feedback in this Beta Testnet phase, so we can make all the improvements and refinements necessary to deliver a Layer 2 solution that will be second to none," she added. 
Ecosystem Development Program 
In addition to the Beta Testnet launch, Metis has introduced its new Ecosystem Development Program. The program seeks to assets blockchain startups and projects with technical help and support. 
Additionally, Metis will also provide an ideal ecosystem for non-blockchain projects launched on its layer 2 protocol. These projects will leverage the low cost, high efficiency, and highly scalable blockchain protocol. 
Some of the program features include technical support from the Metis team, introduction of businesses to leading venture capital firms within the DeFi space for seed funding. 
Businesses can also leverage the well-established Metis community to increase brand awareness and grow their individual communities. Metis will also create kickoff grants from its token to enable developers to build on the Metis layer 2 platform. Companies will also have the opportunity to access fast-track listing on the Paid Ignition launchpad and associated platforms. '
Companies can apply to the Metis Ecosystem Development Program and leverage the opportunities to grow their businesses. 
Metis co-founder Kevin Liu revealed that the ecosystem development program was a good development for the blockchain platform.
"Having been through all the bumps and bruises that come with being a startup and a growing enterprise, we know what it's like for companies trying to find their own way."
Adding:
"That's why we put so much time and effort into building an ecosystem development program that can provide the funding, technical support, marketing muscle, and other ingredients necessary for both startups and more established companies to grow their businesses through blockchain adoption," Liu concluded. 
About Metis
Based on the spirit of Optimistic Rollup, Metis is building an easy-to-use, highly scalable, low-cost, and fully functional Layer 2 framework (Metis Rollup) to fully support the application and business migration from Web 2.0 to Web 3.0. Its scalable protocol supports a wide range of use cases, including yield farming, DEX trading, and powering the gig economy via DApps that offer cheap and fast micropayments.
Metis integrates the Decentralized Autonomous Company (DAC) framework within its Layer 2 infrastructure, a differentiating factor that makes it easy for any developers, builders, or community leaders to build their applications and communities. It also makes it easy to use pre-set tools to facilitate their development, manage collaboration, and enjoy the network effects of the world's largest decentralized finance ecosystem, without the costs and bottlenecks typically associated with Ethereum.