MGT Capital and Bitmain to Offer McAfee-Branded Bitcoin Mining Pool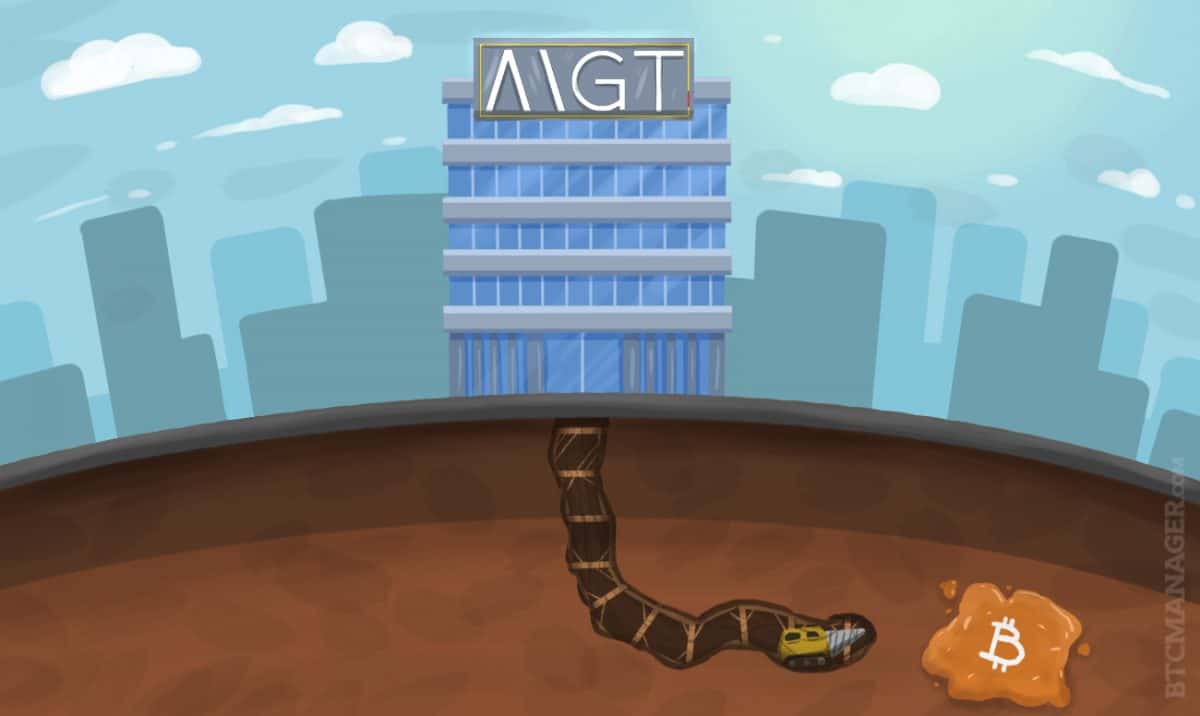 MGT Capital Investments have announced an alliance with Bitmain Technologies Limited, forming a joint venture focusing on opportunities in North America for Bitcoin mining, following the revelation of the company's intention to become one of the world's largest mining operations. Bitmain, based in Beijing, is a top bitcoin hardware manufacturer, responsible for the popular Antminer S7. On top of their reputation as a hardware leader, Bitmain manages one of the biggest bitcoin mining pools via their Antpool brand, along with cloud mining provided by their Hashnest subsidiary.
There will be many exciting features to the McAfee-branded pool that will include an advanced user interface as well as superior network protection and security maintained by MGT's proprietary cybersecurity technologies. In addition, the companies plan to form a partnership to offer both institutional and individuals the opportunity to invest in the mining operation maintained by MGT from U.S. based facilities. The company stated that announcements regarding the brand identity and economics of the cloud hashing ventures will be revealed in the near future.
John McAfee, Executive Chairman of MGT Capital Investments stated:
"Our partnership with an iconic name such as Bitmain Technologies is a major milestone for MGT as it executes it plan to become the major player in bitcoin throughout the western hemisphere. This Partnership will go a long way towards making MGT a leader in the fastest growing segment of financial and industrial cyber security."
As a frontrunner in the world of technological security, it is not surprising that when John McAfee was announced as the leader for the blossoming company MGT, the stock valuation went through the roof. In May 2016, MGT surged more than 20 percent on the day, illustrated below, that the mobile gaming company with almost no revenue announced it would transform into a cyber security company, with McAfee at the helm.
There has been a modest move upward for MGT shares as of October 26, in spite of a recent losses after the public learned from MGT's press release that it had received a subpoena from the U.S. Securities and Exchange Commission. The company's share price trades around $1.30 at the time of writing. It remains to be seen whether MGT's deepening involvement in Bitcoin mining will support their share price and lead to a recovery.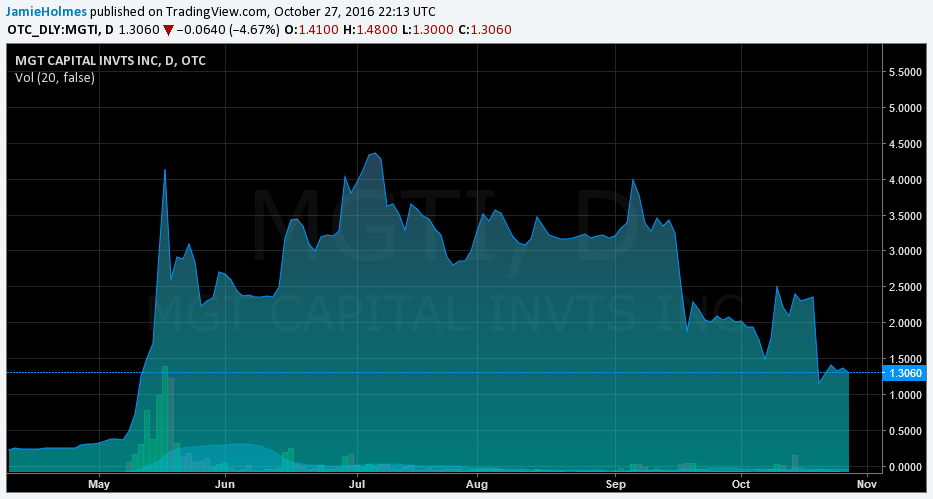 By skimming through Mcafee's tweets, it is clear that he a big fan of the cryptocurrency DASH.
Awesome technology. https://t.co/vMXYx5v4hO

— John McAfee (@officialmcafee) July 20, 2016
Given McAfee's positive perception of the privacy-centric DASH, we could see MGT Capital diversify its mining operations and perhaps move into mining DASH and Zcash in the future; both cryptocurrencies boast anonymity features and based on the code underlying Bitcoin.