Microsoft Azure and Waves Partner, Adding Smart Contract Features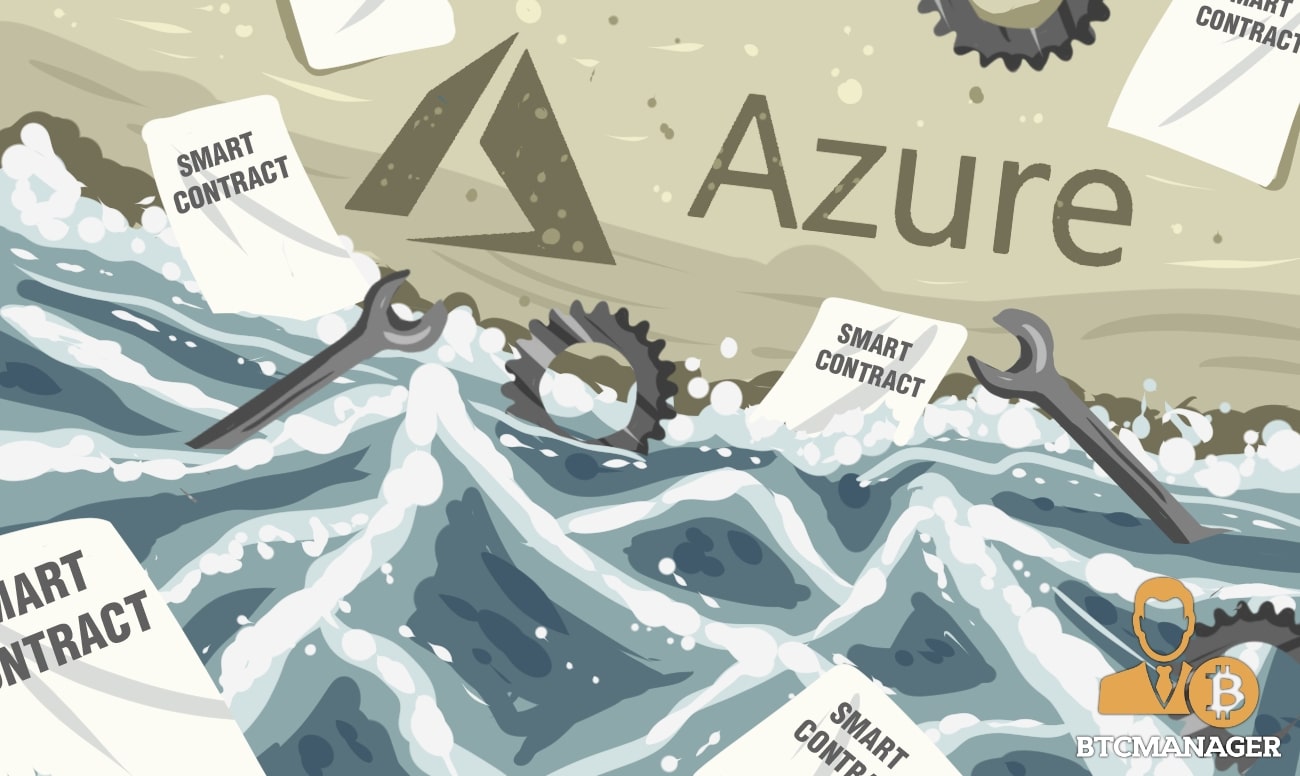 Waves has announced the beginning of a partnership with Microsoft Azure, paving the way for developers to be able to create smart contracts on both private and public ledgers, January 29, 2019.
The Partnership
This Tuesday, January 29, Sasha Ivanov, the leader and CEO of the Russian-based platform Waves announced in a Tweet that Waves has teamed up with Microsoft Azure, allowing its products to be used by developers and create their own smart contracts on both private and public ledgers.
We start cooperating with #Microsoft ! $Waves Multi-node is in #Azure, in a couple clicks you can launch your private Waves network with non-turing complete smart contracts and fastest transactions. More to come! https://t.co/6SIYP8n8tC

— Sasha Ivanov 🌊 (1 ➝ 2) 🏄‍♂️ (@sasha35625) January 29, 2019
Waves is an open-source blockchain platform that enables users to build their own applications, such as create cryptocurrencies, smart contracts, smart assets and so on.
Waves will be handing over its products – Smart Assets and Smart Accounts – to developers working with the Microsoft Azure platform. This will facilitate the management and creation of smart contracts over public or private blockchains as well as it will push forward the development of all sort of blockchain applications in a public and private domain.
Microsoft and the blockchain
Microsoft has already shown signs of having a major interest in the technology. It has been one of the major companies that observed its potential, eventually it began experimenting and developing its own blockchain applications. Microsoft has adopted an expanding policy and has been increasing its experience and knowledge by joining with several startups and other projects in the blockchain industry.
Microsoft is using the blockchain to develop applications focused on Decentralized Identity, big data and analytics, the Internet of Things, and Serverless Computing among many others.  To achieve these goals, Microsoft has cooperated and built solutions with Hyperledger Fabric, Ethereum and Corda and gathered a lot of experience from these partnerships.
Microsoft Favors Waves
Waves has already demonstrated its potential and seemingly, the startup's toolkits present better features than those of competitors for Microsoft Azure; whilst other options can be easily misused, Waves provides non-turing smart contract options which can reduce the chance of bugs popping up and potentially causing issues with security.

Additionally, Microsoft was attracted to the Waves Assets and Waves Accounts products that can act as an extension for Microsoft's Visual Studio Code editor. This is significant in that it should allow for the intuitive creation and integration of smart contracts with the Azure cloud.
The announcement is believed to be possibly triggering an upward push on the Waves trading price, and in fact, the token price has already gone up around 3 percent since Ivanov's Tweet.