MicroStrategy Buys More Bitcoin, $3 Billion in Profits from Holding over 91,579 BTC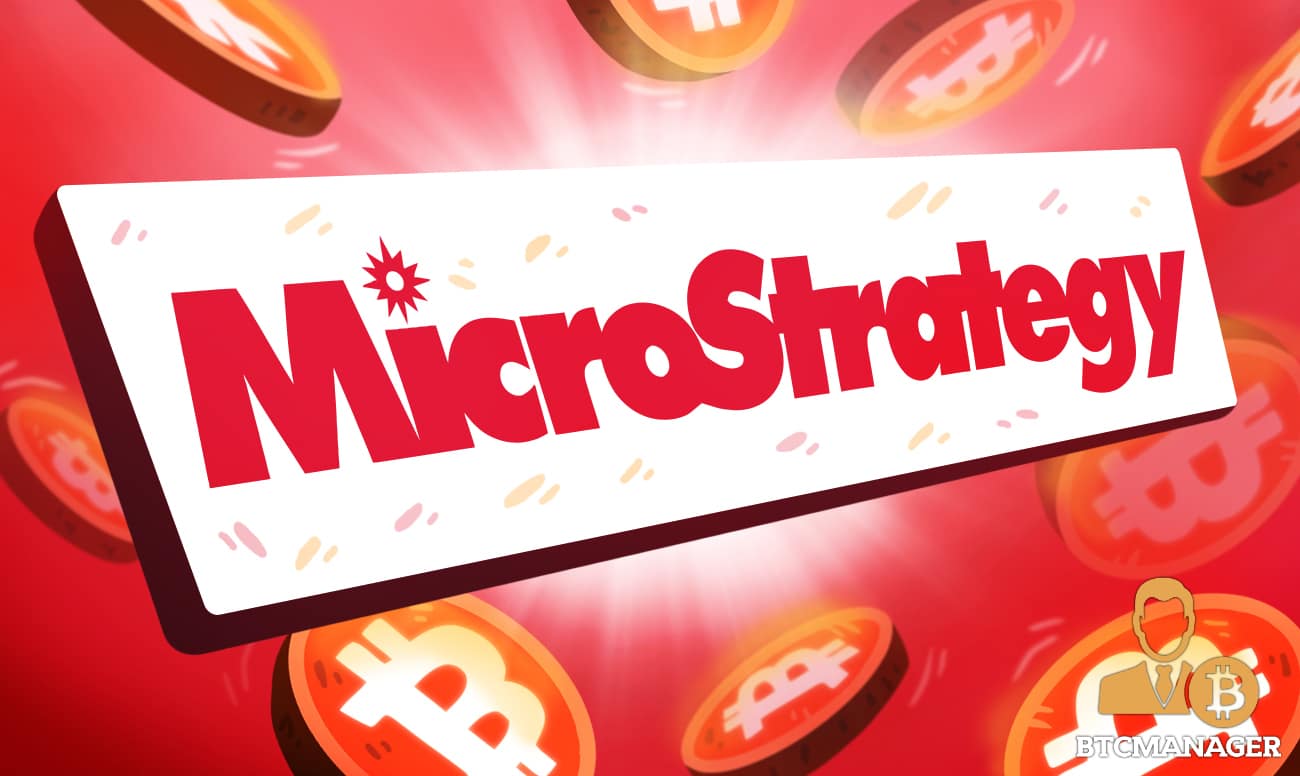 MicroStrategy, the Business intelligence firm listed at NASDAQ, now owns over 91,579 BTC after purchasing $15 million worth of Bitcoin on Apr 5.
MicroStrategy Buys More BTC
Form 8-K filing with the SEC shows that the firm bought approximately 253 BTC or $15 million, in cash, at an average price of $59,339, including fees and expenses.
Following the new acquisition, the firm now owns over 91k BTC at an aggregate price of around $2.2 billion each at $24,311.
At spot rates of over $59k, MicroStrategy had netted over $3 billion in profits, a 2.4X since H2 2020 when MicroStrategy began ramping up BTC's purchase.
BTC Reserves versus MicroStrategy's Market Cap
The over 91k BTC means their haul equals $5.4 billion, approximately $1.5 billion from the firm whose market cap is $6.9billion.
However, considering the continuous conversion of part of their cash reserves to Bitcoin, soon MicroStrategy's Bitcoin reserves would surpass the NASDAQ's valuation.
A sharp repricing of Bitcoin above $100k would gift MicroStrategy's BTC reserve a value of over $9 billion, significantly boosting the firm's profitability and stature.
Coin Citadel BTC's Value is Up 164X
Despite MicroStrategy's doubling down on digital gold, early investors of Bitcoin are earning big.
For instance, Coin citadel's BTC haul, purchased in 2015, has seen the firm earned a 164X in the last six years.
It reflects Bitcoin's adaptability in line with changing macro-economic conditions.
Various fundamental events are buoying Bitcoin's price.
Outside of on-chain activities like increasing adoption and halving, fears of inflation due to governments' money printing are forcing portfolios' calibration.
Inflation Fears and Fading Gold
According to Michael Saylor, the U.S. inflation could rise above 10 percent, over 5X the FED's two percent target, shredding savers' stash and drastically shaping how value is preserved.
In that case—and added to FED's monetary policy mismanagement, the Bitcoin price could soar to over $500k as per the Winklevoss Twins assessment.
It has been observed that over the last few months, a big chunk of capital from gold is being allocated to Bitcoin.
Overly, this cements Bitcoin's position as an alternative to clunky gold hoarded by central banks but continues to underperform in the last few years.
As BTCManager reports, growing interest in China's Digital Yuan could be tied to expanding Bitcoin prices.