Miners sold more Bitcoin than minted in October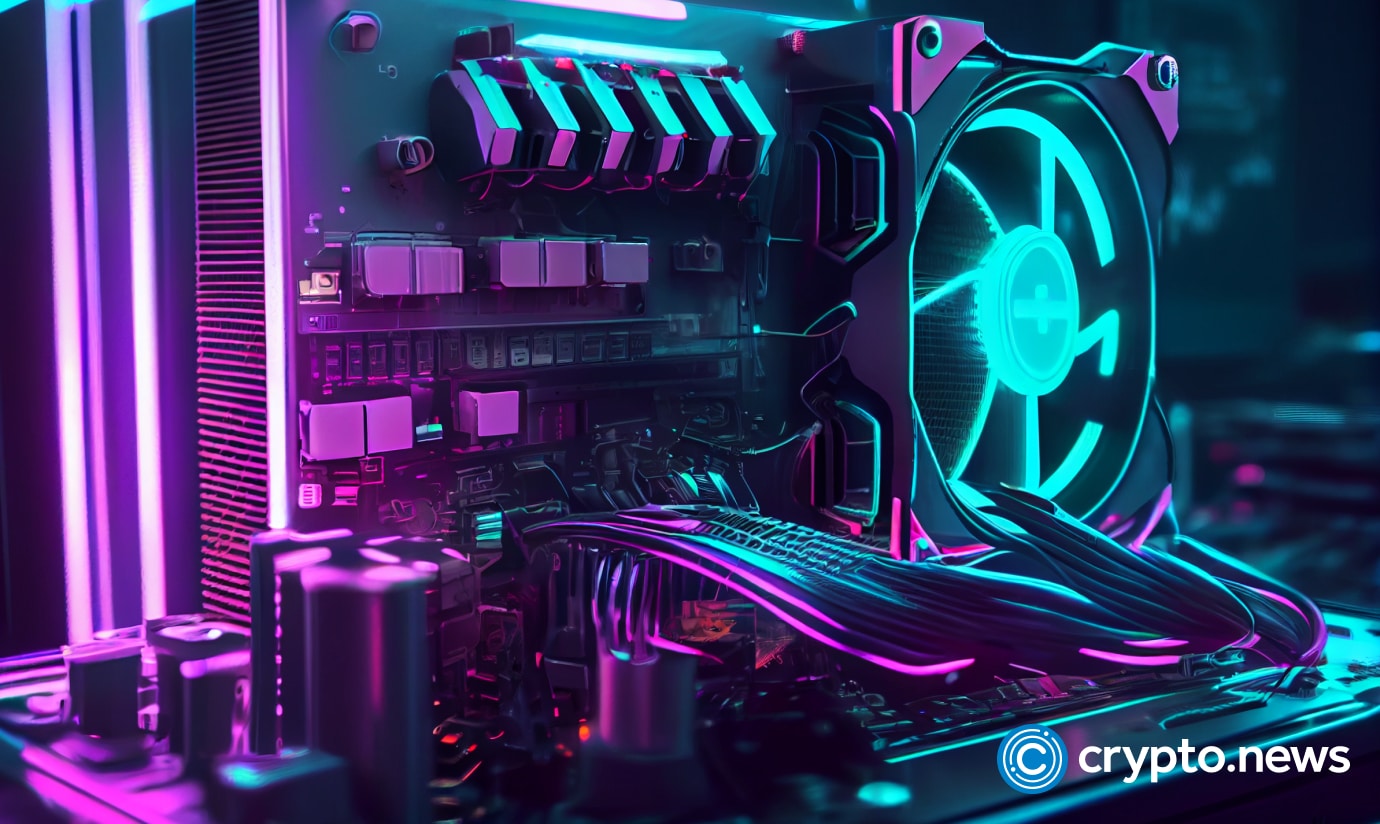 Leading Bitcoin miners sold 5,492 BTC during October's market rally, exceeding their monthly production.
A notable surge in the sale of newly mined tokens was observed from public Bitcoin miners last month. According to reports, 13 leading mining entities disposed of an amount exceeding the BTC tokens they minted in October, even as the token experienced a 26% monthly surge.
Insights from TheMinerMag show that the sell-production ratio for players like Marathon Digital Holdings and Core Scientific Inc. crossed the 100% threshold. This indicates that they sold not only the entirety of their October Bitcoin yield but also tokens from existing reserves. Hut 8 and Bit Digital opted to sell a greater number, liquidating more than 300% of their produced BTC tokens in October.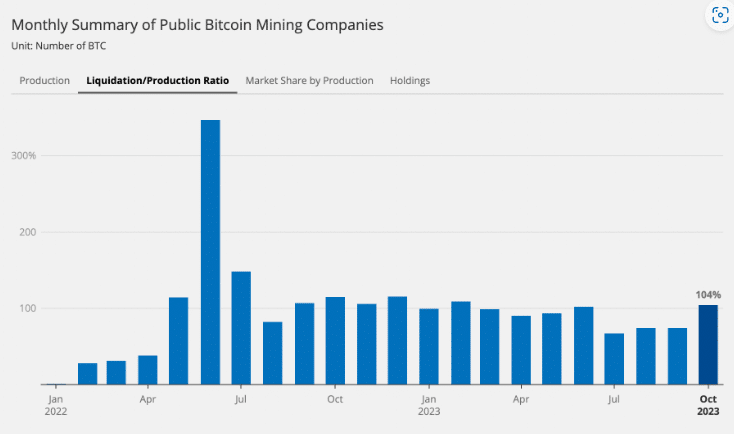 This uptick to a 105% sell-production ratio starkly contrasts the 64%, 77% and 77% ratios recorded in July, August and September, respectively. 
Bitcoin miners are preparing for the halving
The motivation behind this sell-off, apart from capitalizing on Bitcoin's price recovery, is attributed to strategic financial planning in anticipation of the "halving" slated for early next year. As Bitcoin's halving will slash the mining rewards by half, miners are increasing their capital reserves by liquidating part of their BTC holdings.
The increased sale of BTC will proactively fortify the miner's financial positions to withstand the impending reduction in incentives. This strategic move is pivotal for sustaining their operations and ensuring long-term viability in the volatile cryptocurrency market.