Mining Bitcoin no Longer Profitable, JPMorgan Says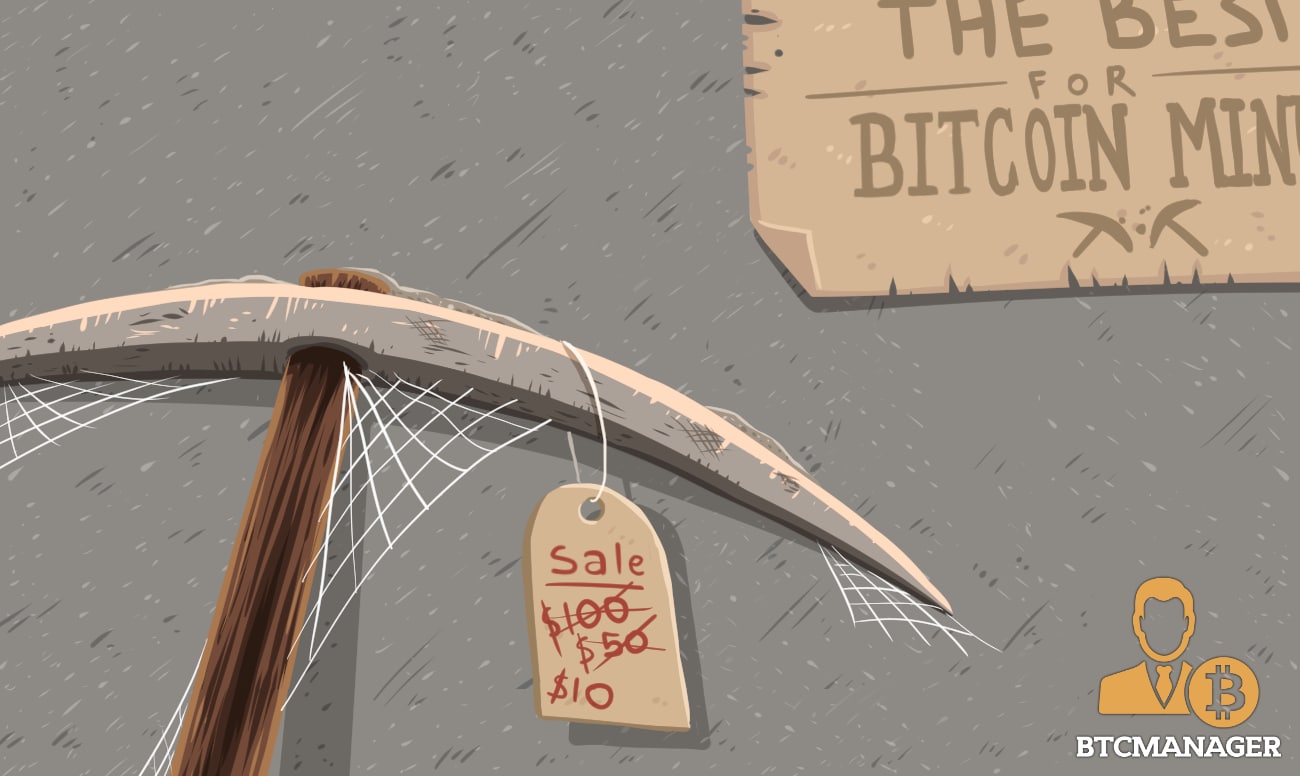 The drop in the price of Bitcoin has rendered a large percentage of mining operations unprofitable, with only low-cost mines in China operating without losses, Bloomberg reported on January 25, 2019.
Diminishing Returns

The plummeting price of almost all cryptocurrencies has affected every sphere of the crypto industry, with everyone from employees in blockchain-based companies to major institutional traders being affected by the price crash.
However, the less talked about effect of the so-called "crypto winter" is the hardships miners endure. The drop in the price of Bitcoin has caused many small-time miners to either cease their operations or switch to some of the less popular, but more profitable altcoins.
According to analysts with JPMorgan Chase & Co, the production-weighted cash cost to create one Bitcoin averaged around $4,060 globally in the fourth quarter of 2018. With the world's largest cryptocurrency now trading at below $3,600, it's safe to say that miners are bleeding money.
Whilst there's a big spread around the average, with clearly identifiable winners and losers, the entire industry is suffering and optimism is increasingly hard to find.
China, a Safe Haven for Bitcoin Miners
The only ones managing to stay afloat are miners in China, where Bloomberg estimates the mining cost at around $2,400 per Bitcoin. Low-cost Chinese miners are able to pay much less by leveraging direct power purchasing agreements with electricity generators such as aluminum smelters, the report said.
According to JPMorgan analysts led by Natasha Kaneva, electricity generators operating with a surplus are actively looking for ways to sell the excess power generation, and cryptocurrency miners were fast to grab the opportunity.
The analysts noted:
"The drop in Bitcoin prices from around $6,500 throughout much of October to below $4,000 now has increasingly pushed margins further and further negative for just about every region except low-cost Chinese miners,"

It's worth noting that JPMorgan said in the report that their cost estimates may be skewed to the high side due to spotty data and conservative efficiency assumptions. However, even if their estimates were significantly off, it's clear that the country remains one of the few safe havens for Bitcoin mining. Apart from China, only miners based in the Czech Republic, U.S. and Iceland have seen their production shares grow slightly since 2017.
The remaining miners might be able to see their costs fall if there was capitulation, JPMorgan said, as it would allow them to win a greater share of Bitcoins for the same amount of energy consumption. If only low-cost Chinese miners remain, the marginal cost could drop to less than $1,260 per Bitcoin, the analysts said.