Money on Chain (MoC) Protocol Celebrates Its Two-Year Anniversary As It Offers Industry-Beating Returns to Bitcoin (BTC) Holders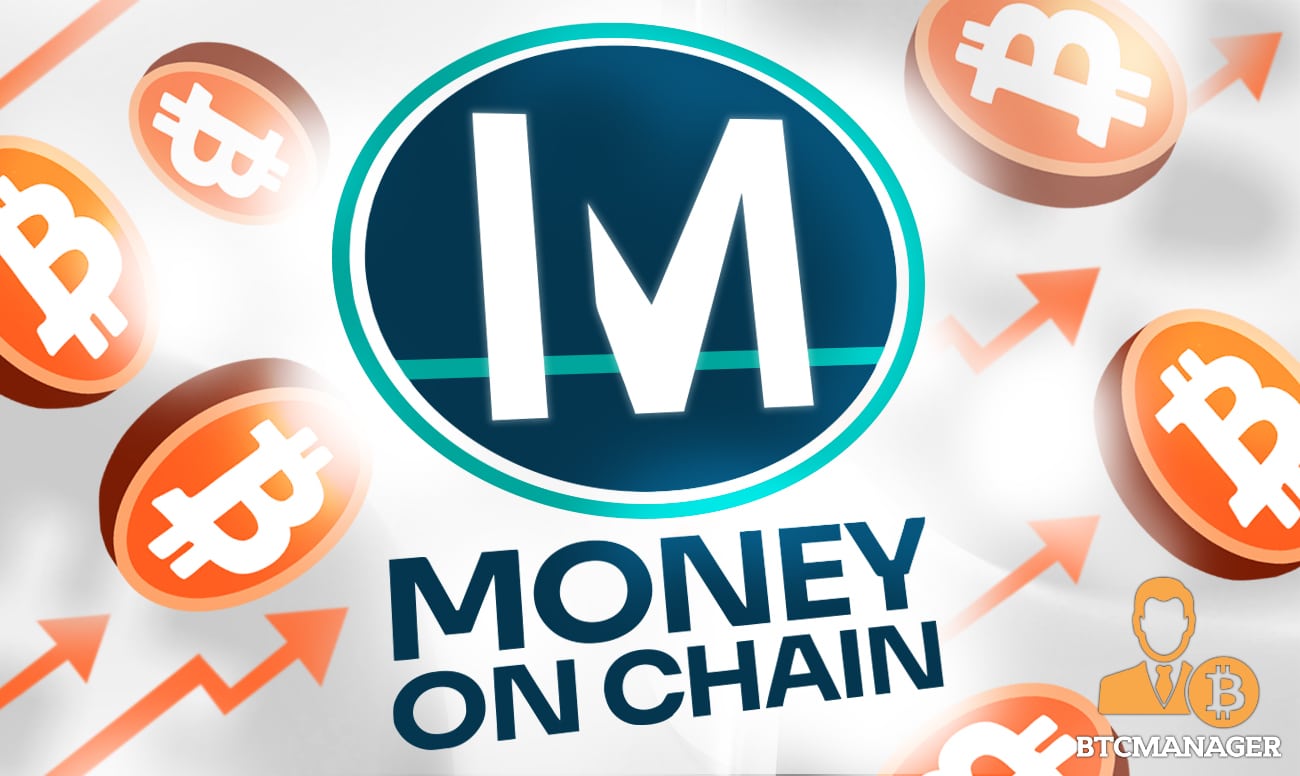 Money on Chain, a DeFi protocol built on the world's first Bitcoin-based smart contract platform RSK today celebrates its second anniversary as it continues to be the leading protocol to bring DeFi on the Bitcoin network.
Money on Chain Celebrates Its Two-Year Anniversary

Since its launch in 2019, Money on Chain has continued to maintain its status as the pioneering DeFi protocol that allows bitcoin holders to put their BTC holdings to use to generate passive income.
Today, the Total Value Locked (TVL) of DeFi on the Bitcoin network sits at more than $50 million, half of which directly resides with Money on Chain. The rest of the balance is spread across other RSK-based products such as RIF On-Chain and staked assets.
Money on Chain's most popular product, BPro is a token designed for Bitcoin holders renting their BTC position. The token offers a slew of benefits such as free leverage, passive income, and broader flexibility.
Notably, the BPro asset is accessible to Dollar on Chain (DoC) token holders and has historically recorded a better performance than BTC. What's more, BPro has consistently outperformed BTC by 25%, thereby cementing itself as a potent solution.
Besides, the free leverage benefit associated with the BPro token allows its holders to benefit more from any change in price witnessed by BTC.
Additionally, BPro holders generate passive income via rBTC rewards that are paid for by traders performing leveraged operations on the platform. It is worth highlighting that all the interest paid by BTCx goes to BPro, a mechanism that ensures the token's value increases over time. Subsequently, BPro pays 0.25% of its value to the Money on Chain protocol annually.
Moreover, all BPro token holders automatically partake in the Money on Chain Liquidity Mining Program to earn MoC tokens by holding. These MoC tokens, in turn, can be staked for even more rewards to help the user generate additional revenue streams.
Importantly, every BPro token is fully redeemable for BTC at any time.
Money on Chain Committed to Increase Passive Income Stream for Its Users
At present, through the MoC token, the annual returns of the Money on Chain staking rewards sit at 12.43%. While this figure easily beats the interest rates offered by traditional banks around the world, there's more to it than meets the eye.
Money on Chain has also been able to launch the first stablecoin on the Bitcoin network – collateralized by BTC – in the form of the DoC stablecoin.
Commenting on the development, Max Carjuzaa, Co-founder and Contributor at Money on Chain, said:
"The past two years have demonstrated the robustness and outstanding performance of the model, even in the most averse market scenarios. What Money On Chain promised at launch has been successfully delivered and keeps growing."
Today, users can explore the Money on Chain ecosystem and enjoy a 25% return or more on their BTC holdings while still benefitting from the Bitcoin network's security.
Money on Chain's rapidly growing popularity is bringing more attention to DeFi on the Bitcoin network. With a wide array of advantages such as attractive returns, free access to leverage, and numerous revenue streams, expect Money on Chain to gain further traction in the coming time.