Montana Set to Be the Next Green Energy-Powered Bitcoin Mining Hub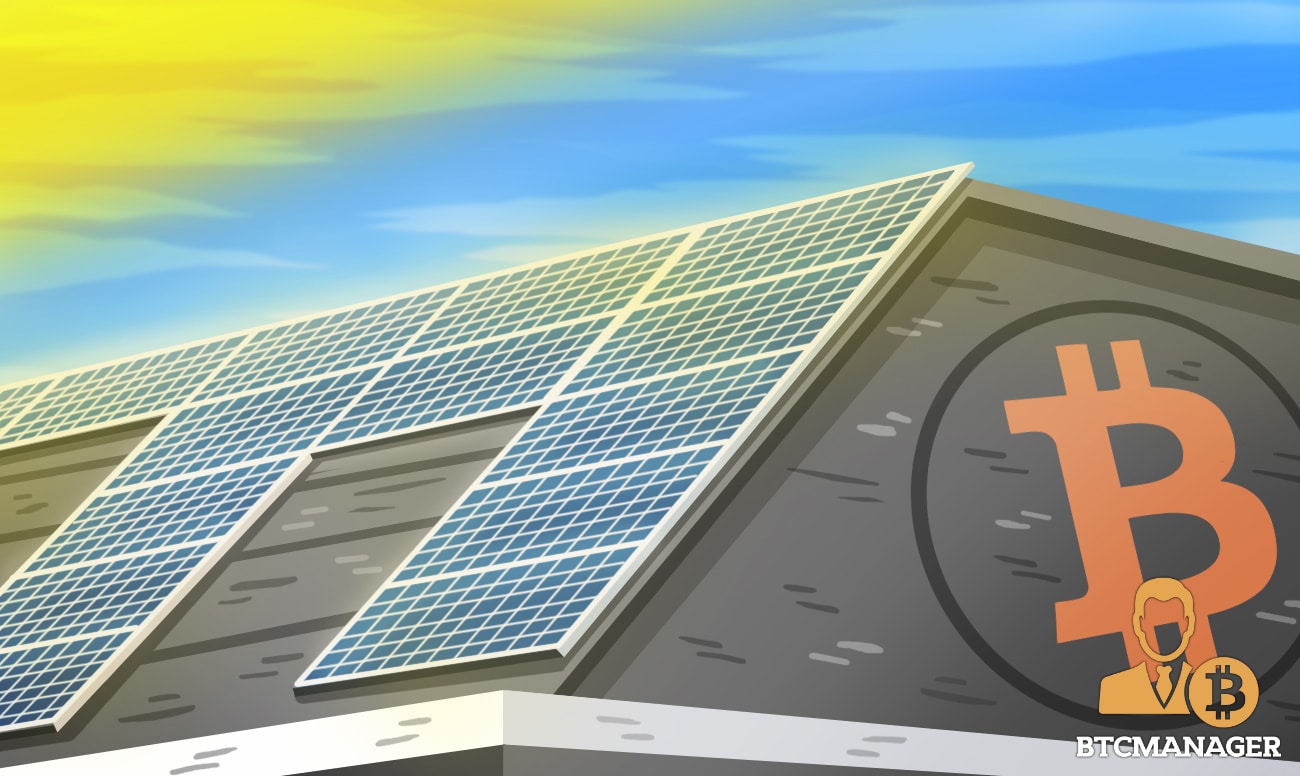 As various sectors of the global economy keep making serious efforts to reduce their carbon footprints, Montana-based Madison River Equity LLC is putting preparations in top gear to install a 1,600-acre, 300-megawatt solar facility that could transform the city into a global bitcoin (BTC) mining hub, and provide thousands of job opportunities for residents, according to a Gizmodo report on May 27, 2021.
Large Scale Bitcoin Mining with Green Energy
Madison River Equity LLC, a Butte, Montana-based company that's a subsidiary of FX solutions, the startup in charge of a bitcoin mining company called Atlas Power, is aiming to build a $250 million solar energy infrastructure that will power its bitcoin mining operations and significantly boost the state's green energy supply.
At a time when China, (the world's largest user of fossil fuels such as coal) which controls roughly 65 percent of the global bitcoin hashpower, has banned crypto mining activities within its shores, as part of plans to achieve carbon neutrality by 2060, the team says its proposed 300 megawatts solar facility would transform Butte, a city of just 14,000 houses situated in Silver Bow County, Montana, USA, into a global crypto mining and innovative technology hub.
Per a report by Gizmodo, the proposed solar energy facility, which will stand 12-foot-tall, covering a massive 1-600 acres of land, with a capacity to comfortably power 40,000 homes, will enable Atlas to revive its dying bitcoin mining business.
Specifically, Atlas has hinted that it has significantly reduced its use of ASIC miners for its bitcoin mining operations in a bid to reduce its energy consumption, turning to GPU processors for Ethereum mining instead.
While some highly sophisticated GPUs, including the NVIDIA GeForce RTX 3080, can still mine Ether (ETH), running a commercial mining operation with GPUs is far less profitable than doing it with robust ASIC  miners.
Against that backdrop, if all goes as planned, Atlas is aiming to entirely power its bitcoin mining facility with green energy and put the excess power back on the grid,  making it available for purchase by other businesses, as well as interested residents.
"Obviously, there's not a decreasing demand for green energy," said Matt Vincent, a spokesperson for the solar project. "We'll be working with anyone who's interested in selling that additional power. This project is being done to obviously allow us to expand the data center, but it's something that's going to allow us to put more green energy onto the grid," he added.
Butte Residents Not Happy 
While the renewable energy project by Madison River Equity LLC is a forward-thinking maneuver, as it could potentially make the obscure region a hotbed for fintech and bitcoin-linked businesses, the move has however attracted mixed reactions from residents, some of whom have argued that the 12-feet-long solar array would obstruct their view.
In the same vein, Anne Hedges, the director of policy at the Montana Environmental Information Center, (who obviously may not be aware of the immense benefits largescale bitcoin mining operations powered by clean energy, could bring to the region) has described the project as "ridiculous."
"We can't even get renewable energy for people's everyday lives in this state –what the hell are we doing trying to move forward with renewable energy for cryptocurrency, which is just an industry designed to enrich a very few number of people?" she added.
With Chinese bitcoin miners now heading to North America and other regions with abundant renewable energy sources for bitcoin mining activities, Butte and its residents definitely have a lot to gain if the Atlas solar mission is accomplished, as there will be a significant increase in employment opportunities.