Moralis Unveils Metaverse SDK to Propel Cross-Chain Metaverse, Web3 Development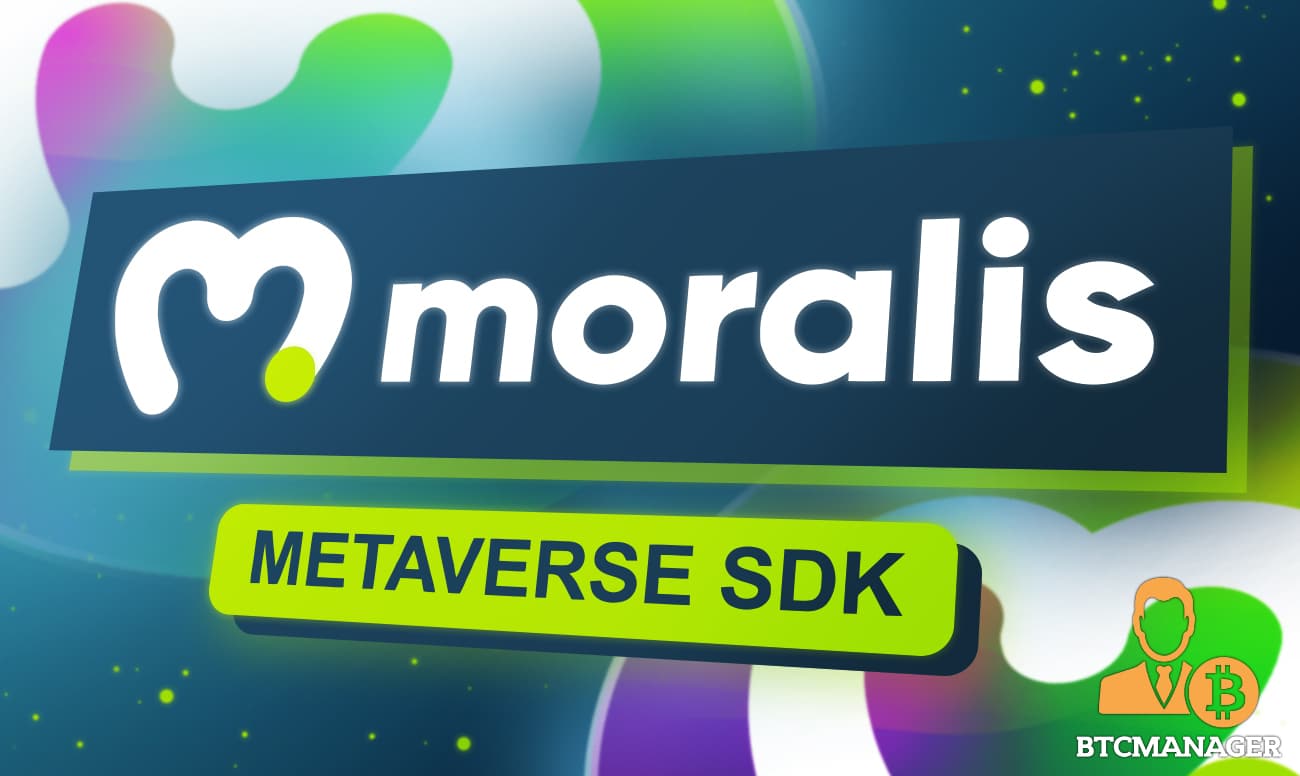 Moralis, a leading blockchain development platform powering decentralized applications (dApps) today announced the release of a Software Development Kit (SDK) geared toward simplifying the development of Web3 games and metaverse applications.
Moralis Release SDK to Build Web3, Metaverse
Notably Moralis' SDK is plugged with leading game development environment Unity and allows developers to instantly add Web3 features to their metaverse applications.
To date, more than 65,000 teams have used Moralis to support the backend of their Web3 applications to speed up their development by as much as 10x.
Moralis aims to use its battle-tested Metaverse SDK to allow developers to focus on creating their dApp without thinking about all infrastructure-related problems.
The metaverse makes all kinds of virtual interactions possible and bridges the gap between fans, gamers, and artists, enabling them to directly interact with each other.
In order to ensure that the metaverse's utility continues to widen, it is necessary that the development of Web3 applications is as smooth as possible. Accordingly, the significance of developer tools has increased by orders of magnitude.
Moralis boasts of vast experience in supporting Web3 applications and blockchain projects and is now committed to welcoming new innovation with the release of its Metaverse SDK.
Metaverse SDK to Be Integrated with Unity
According to the announcement, the Metaverse SDK will be integrated with the cross-platform Unity game engine to enable programmers to develop metaverse apps that support all of Moralis' chains and the top gaming platforms such as the web, Windows, Mac, Xbox, and Playstation, among others.
By using Moralis' SDK, programmers will also benefit from its special features such as the ability to sync all their items from Moralis-supported chains and use any crypto wallet with WalletConnect to enable in-game NFT trades.
It's worth noting that the SDK has already been successfully used on the NFT platform SuperFarm and recently launched on Avalanche.
Commenting, Ivan on Tech, Co-Founder of Moralis, said:
"The metaverse is hotter than ever. So this is a great time for us to introduce the Moralis Metaverse SDK. The SDK comes with crucial Unity integration and puts powerful metaverse game development capabilities right at the developers' fingertips."
Elliot Wainman, Co-Founder of SuperFarm, said:
"Moralis Metaverse SDK is a life-saver. The preview of the SDK we've used has been a very critical piece in the development of the SuperFarm ecosystem. We believe the wider ecosystem will find it incredibly valuable."
Similar sentiments were echoed by Sandeep Nailwal, Co-Founder of Polygon.
He said:
"Moralis is an amazing full-stack tool that is allowing Polygon to reach more developers and bring more use-cases to the network. We are excited to see what developers are going to build with Moralis's Metaverse SDK on Polygon."