More than 10M USDT Raised on Gate.io IEO Platform 'Startup' in Few Weeks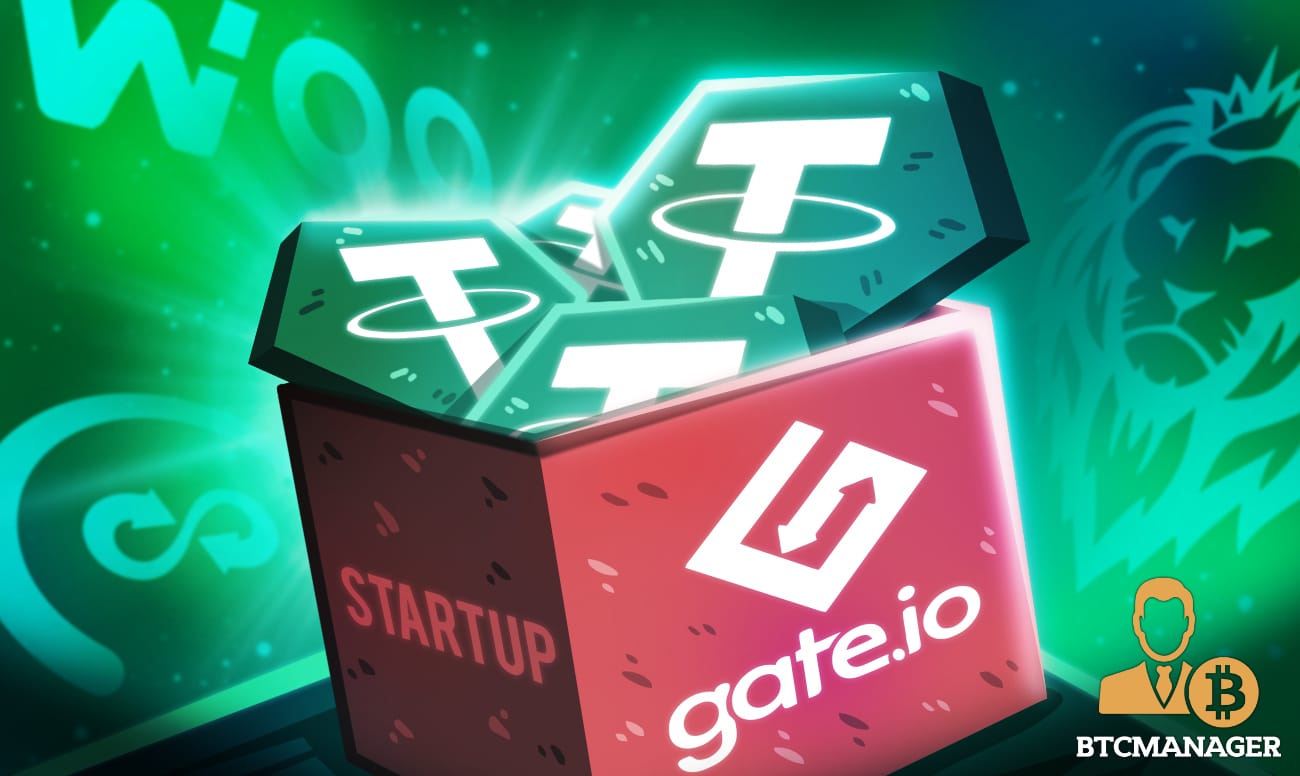 Prominent cryptocurrency exchange Gate.io recently announced that more than $10 million worth of USDT was raised through its initial exchange offering (IEO) platform dubbed Startup.
Startup Proves to Be a Resounding Success
Notably, Startup was tapped by projects such as WooTrade (WOO), CoralSwap (Coral), and Juggernaut (JGN) which were, collectively, successful in raising more than $10 million worth of USDT through the IEO platform.
Listed on Gate.io's Startup on October 29, 2020, WooTrade IEO managed to raise capital in excess of 3 million worth of USDT. Along the same lines, Juggernaut and CoralSwap were launched on the platform on October 9, and October 16, respectively. Both of these projects went on to raise capital more than 3.5 million USDT each within a few days.
Specifically, WOO, Coral, and JGN tokens were oversubscribed by 1,600%, 700%, and 2,350%, respectively, signaling strong demand for the projects' high demand. Consequently, the projects proved to be a resounding investment decision for their tokens subscribers who received enviable returns on their investments.
Commenting on the development, Marie Tatibouet, CMO, Gate.io, said:
"Our IEO platform, Startup has been performing well consistently since inception; The first five projects that were listed on Startup raised over 80 million USDT. As usual, we are focused on listing quality projects that have the growth potential to elevate their business models in the space and attract real-world users at the same time. We also like to list promising projects that have an appetite for tweaking their business models based on specific market dynamics."
Per data compiled by Cryptorank, the average return on investment (ROI) for investors from IEOs listed on Startup is approximately a whopping 1,100%. Since its launch in early 2019, Startup has quickly snowballed into a platform of choice for projects looking to launch their IEOs.
At present, Startup's average daily trading volume hovers around $400 million, and, to date, has raised more than $600 million in funds within a matter of a few months.
Startup is yet another testimony to the level of confidence the 2013-founded Gate.io crypto exchange enjoys among its users. According to crypto data and analytics websites, CoinMarketCap and Coingecko, Gate.io consistently ranks amongst the best cryptocurrency exchanges today. It's worthy of note that Gate.io received a 10/10 Trust Score and a 9.7 Cybersecurity score on Coingecko.