Morning Star Ventures to Invest $15M in Elrond-Based Projects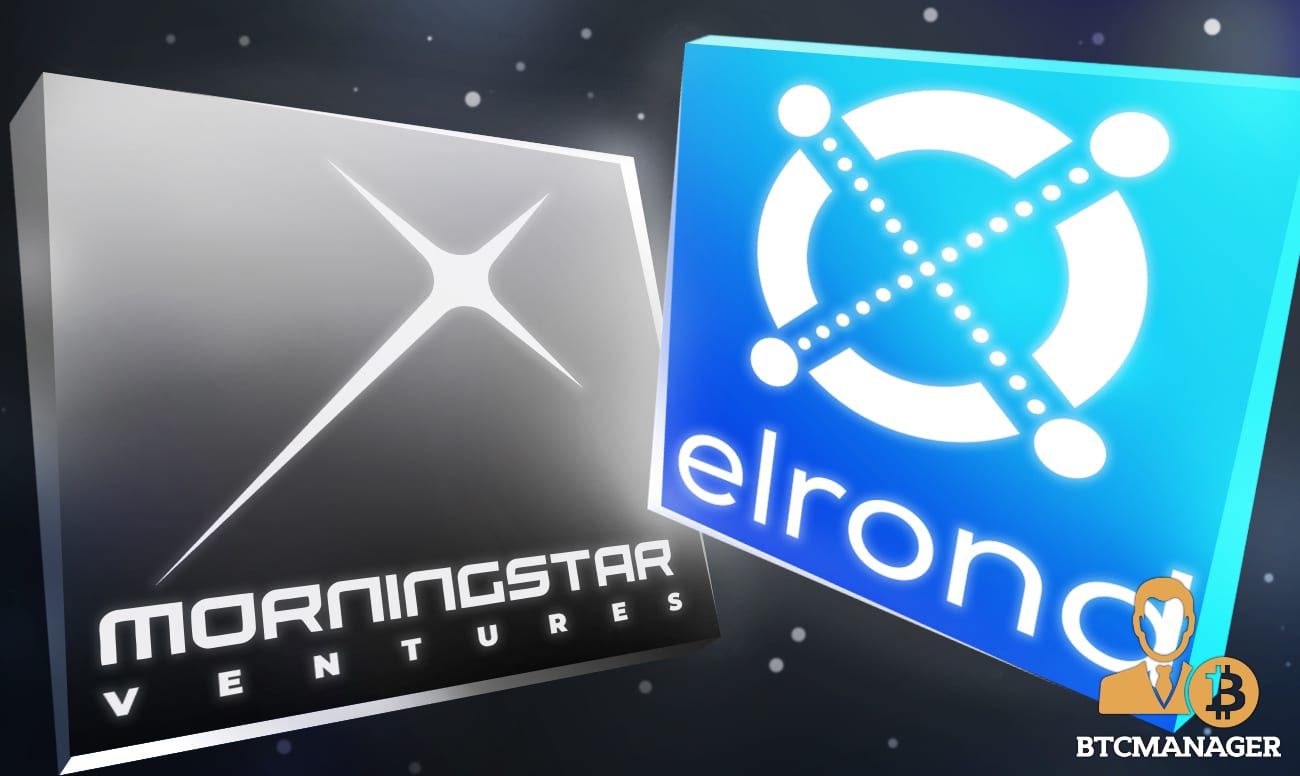 Morning Star Ventures has announced plans to invest $15 million in startups building innovative solutions powered by the Elrond (EGLD) blockchain. Morning Star has also launched a new strategic Elrond Incubator program in Dubai.
Morning Star Accelerating Elrond Adoption 
Morningstar Ventures, a Dubai-based investment company dedicated to backing ambitious ideas by startups in the distributed ledger technology (DLT) industry, has created a $15 million investment fund for Elrond-powered projects.
Morning Star Ventures says its primary objective is to drive the proliferation of decentralized technologies via strategic placements in projects it supports with funding, advisory, and ecosystem building. In addition to the $15 million Elrond fund, the VC firm has also rolled out an Elrond Incubator program.
Notably, Morningstar Ventures has made it clear that it plans to dedicate its resources towards enlightenment campaigns that would create awareness about the unlimited benefits Elrond Network has to offer.
Why Elrond (EGLD)?
While established smart contracts-supporting blockchain networks like Ethereum have enjoyed a first-mover advantage over the years, these protocols are yet to find a lasting solution to the issue of poor scalability, throughput, and exorbitant transaction fees plaguing them.
However, Elrond, on the other hand, claims to be an Internet-scale blockchain protocol currently capable of processing 15,000 transactions per second (TPS), with the ability to scale to 100,000 TPS.
What's more, the team says Elrond's scalability is made possible by its groundbreaking Adaptive State Sharding technology and Secure Proof of Stake algorithm, which allows it to scale in accordance with the demand of its users by simply adding new shards as required.
Commenting on the project, Danilo S.Carlucci, Morningstar Ventures Co-Founder and Chief Investment Officer said:
"Elrond's rapidly evolving internet-scale blockchain technology is perhaps the most advanced in the space, which creates an asymmetric opportunity for Elrond to rapidly catch up with – and perhaps even surpass – the biggest blockchain ecosystems. We're thrilled to take this opportunity and build alongside the hardest working team and most engaged community."
Holoride, an Elrond-powered extended reality media platform from the stables of Audi, will be the first project to receive a strategic placement from the Morningstar fund. The team says Holoride seeks to add new dimensions and experiences to every car via virtual reality, in-motion sensors, haptic feedback devices, as well as a fair, transparent, and sustainable content economy running on Elrond.
The newly launched Morningstar Ventures Elrond Dubai incubator program is designed to drive massive Elrond adoption in the UAE and across the Middle East and North Africa (MENA) regions.
At a time when the world is beginning to take the issue of climate change more seriously, with more and more nations striving to significantly reduce their carbon emissions, Elrond claims to be an entirely carbon-negative network.
The team says the Elrond network offsets 25 percent more CO2 than its global network of 3,200 validators can account for, making it a truly sustainable blockchain infrastructure for DeFi, NFTs, IoT, and the new Internet economy.
Beniamin Mincu, Elrond Network CEO said:
"The explosive growth of the Elrond ecosystem happened with an unstoppable team building internet-scale technology and an amazing community supporting them. Now, major players such as Morningstar Ventures are making significant long-term commitments aimed at the rapid adoption of our technology. This signals the start of the next explosive growth phase for the Elrond ecosystem, where driven builders will leverage powerful devkits to innovate at the forefront of the blockchain supercycle."