Morningstar Ventures, A Dubai-based Crypto Investment Company, Acquires Coin.fyi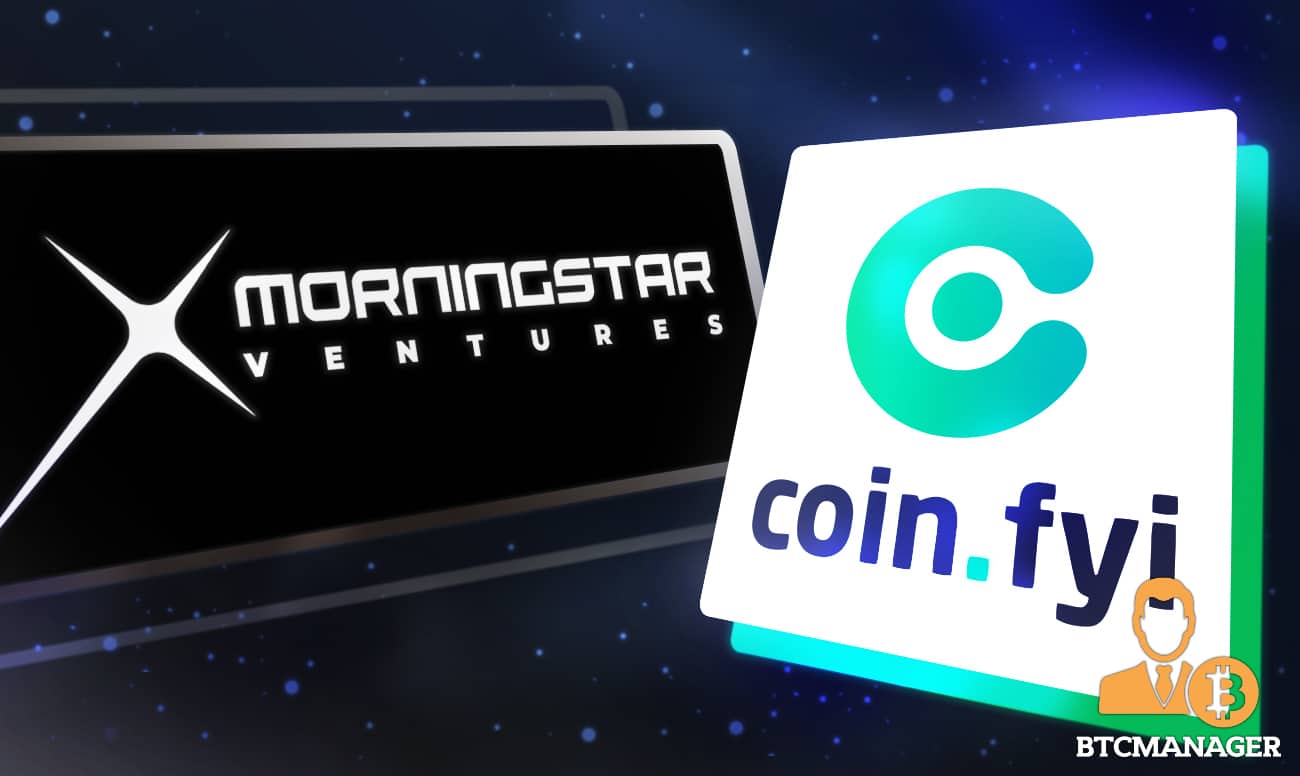 Morningstar Ventures, a crypto-focused investment company headquartered in Dubai, has acquired Coin.fyi.
Morningstar Ventures Snaps Coin.fyi
As per a press release on November 9, Morningstar Ventures–which has also sunk investment in various high profile crypto companies like Polkastarter and Paraswap–acquired the popular portfolio tracking dApp. 
Before this announcement, the venture capital firm said its employees had been using the dApp for several years. 
It was only once Coin.fyi made public their plans for a potential acquisition deal that Morningstar Ventures seized the opportunity, acquiring the lightweight tracker for strategic reasons.
The investment company notes the ease of use of the crypto portfolio tracker and its sleek design. 
Based on their experience, they rank the dApp highly, stating that acquisition opportunities found with Coin.fyi are rare. 
With the Venture Fund in control, their immediate plan is to buff up the portfolio tracker, adding more features. 
Already, based on what's on their table, the tool snugly fits into their ecosystem, meeting their monitoring requirements. 
Commenting, the co-founder, Danilo S. Carlucci, said the Coin.fyi acquisition is strategic:
"With Morningstar Ventures' acquisition of Coin.fyi, we endeavor to turn the platform into more than just a portfolio tracker. The product perfectly fits into the ecosystem of products that we already own, as well those that we will be unveiling soon, so this is a strategic acquisition for us."
Meanwhile, a core developer of Coin.fyi is confident that the crypto portfolio tracker is in safe hands with Morningstar Ventures:
"I have been looking for the right company to hand over Coin.fyi to for a while as it's not easy to find people who are genuinely interested in continuing what you started in the way you always imagined. I am very excited for our product to join the Morningstar Ventures' ecosystem – our users are in safe hands!"
Over 200k Crypto Portfolios Created on Coin.fyi
The Coin.fyi crypto tracker distinguishes itself from the rest considering its popularity. When writing, over 200k crypto portfolios have been created, and there are over 30k monthly unique visitors to its site. At present, the team is planning to release the second version of the dApp.