Most posts on Crypto Twitter in 24h were dedicated to Solana
Solana (SOL) has taken the top spot regarding the number of Twitter posts over the 24 hours by press time, despite mostly falling from grace due to its association with defunct cryptocurrency exchange FTX.
Data gathered from the Utradea social media financial sentiment API shows that solana saw the highest number of posts featuring its token on Feb. 7, 2023. This follows SOL falling from a 2022 high of $137 reported in April last year down to its current price of $23.6 — losing over 83% of its value.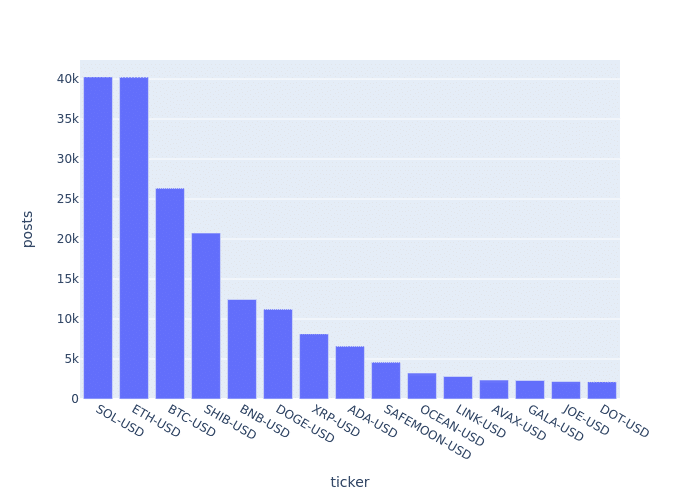 Sentiment score data also shows that the tweets concerning SOL are among the most positive regarding crypto ticker tweets. On Feb. 7, 2023, solana was the seventh crypto ticker with the highest tweet sentiment. Admittedly, the question about how much of the positive sentiment among those top picks is due to overwhelming bot activity.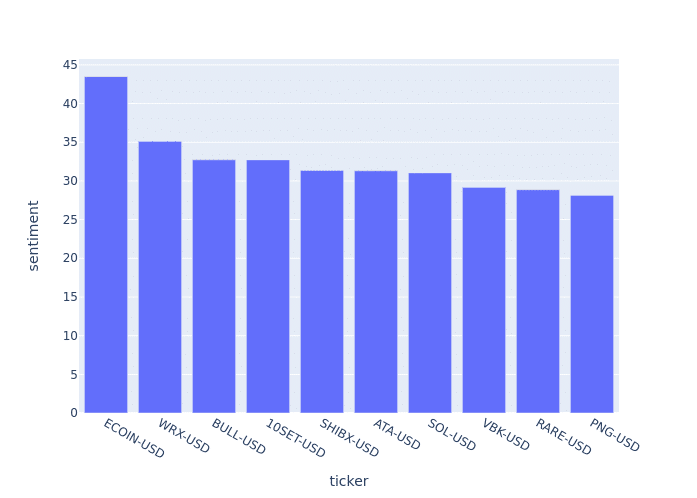 Solana's number of likes was also impressive, with well over 20 million likes reported on Feb. 7. Still, that number is significantly lower than the nearly 30 million likes thrown at tweets featuring ethereum (ETH) ticker over the same time span.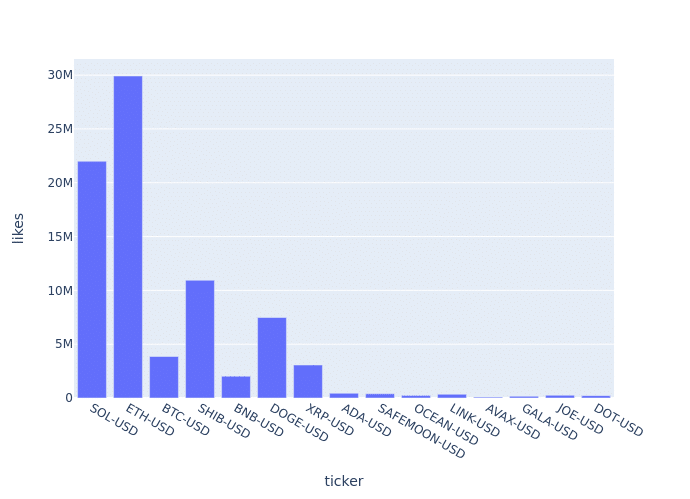 Despite the impressive number of tweets, surprisingly high sentiment rating, and likes, solana's impressions still significantly lag behind the top assets. Ethereum and bitcoin (BTC) both saw well over 100 million impressions. BTC took the top spot, while solana shows under 40 million, which is also less than shiba inu (SHIB) and dogecoin (DOGE).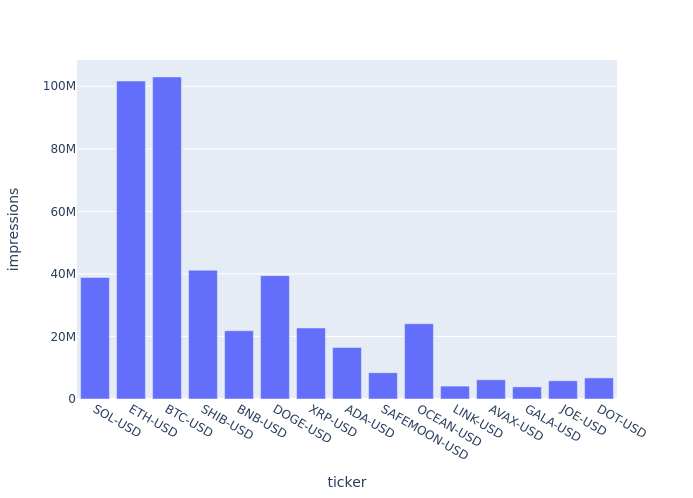 Solana also took second place regarding the number of retweets reported on Feb. 7, 2023. The top spot was taken by ethereum with over 40 million retweets, whereas solana saw about 23 million retweets. The other tokens were left in the dust, with even the third top one seeing under 5 million retweets.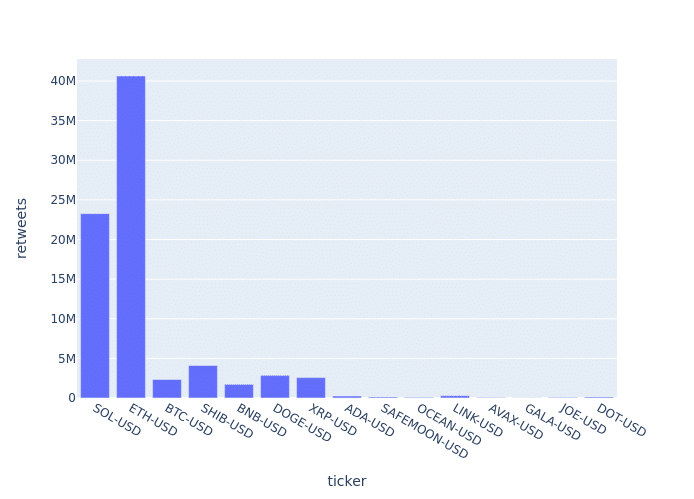 The findings follow recent reports that blockchain data shows that the number of solana daily active wallets is recovering. It reached a value three times higher than what was reported before the collapse of FTX.