Mozilla Battles Cryptojackers with New Security Features for Firefox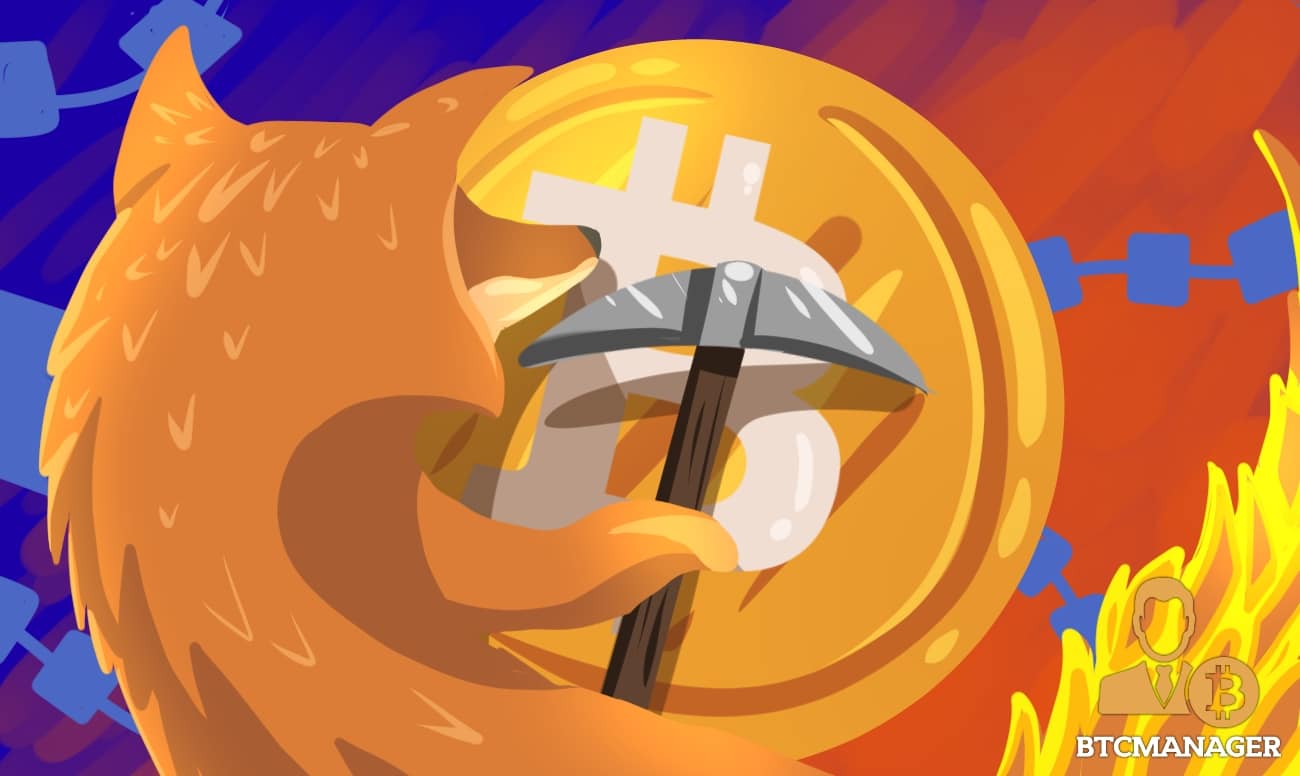 Mozilla, the non-profit organization behind the Firefox web browser, is ready to make life unbearable for crypto jackers as it has announced plans to add cryptocurrency mining and fingerprinting blocking functionality to the Firefox browser. This according to a BleepingComputer report on February 5, 2019.
Tackling Cryptojacking

As reported, a considerable number of bug tickets that were recently updated by the Mozilla team has revealed that the U.S.-based organization is working towards adding anti-cryptomining and fingerprinting blocking features to the Firefox browser.  
It's worth noting that Mozilla has been making plans to add anti-tracking, cryptocurrency mining and fingerprinting blocking features to the Firefox web browser since 2018 but the organization couldn't succeed in implementing these features in both the Firefox 63 and Firefox 65 browsers.
In September 2018 BTCManager informed that Mozilla was getting ready to unveil new features aimed at curbing the menace of cryptojacking and third-party tracking.
For the uninitiated, cryptojacking is the process whereby bad actors hijack the computing resources of their victims to mine cryptoassets such as Monero (XMR).
Although this type of malware attack does not infect the files on a victim's computer, it does however have the potential to crash the CPU by overloading it.
Browser fingerprinting on the other hand, is a scenario whereby a website, plugin or even an advertisement steals the settings and configurations of the browser, including information concerning resolution, plugins and fonts installed by the user and more. This method makes it easier for unscrupulous third-parties to track users.
Firefox Browser Versus Illegal Crypto Mining
According to BleepingComputer, a series of Mozilla bug updates have shown that the platform is putting the finishing touches to these essential features and could make them available shortly, as part of Firefox's Content Blocking feature.
As seen in one of its bug posts, Mozilla is looking to integrate the cryptomining and fingerprinting detection and blocking to the Custom settings Content Blocking privacy tools.
Specifically, in the initial release, users of the browser will be able to block unlawful cryptomining activities and fingerprinting from the Custom settings area of the browser.
Importantly, Mozilla has also hinted that once the testing of the new features has been completed, the cryptomining and fingerprinting options will be moved out of 'Custom settings' into 'Strict settings' and finally 'Standard Settings', where the function will automatically be activated for all users.
Although Mozilla has not set a specific timeframe for the full implementation of these highly essential features, part of it has reportedly been spotted in the Firefox 66.0a1 build, as seen in the recent source code.