Multinational Financial Institutions Launch Blockchain-Based Carbon Marketplace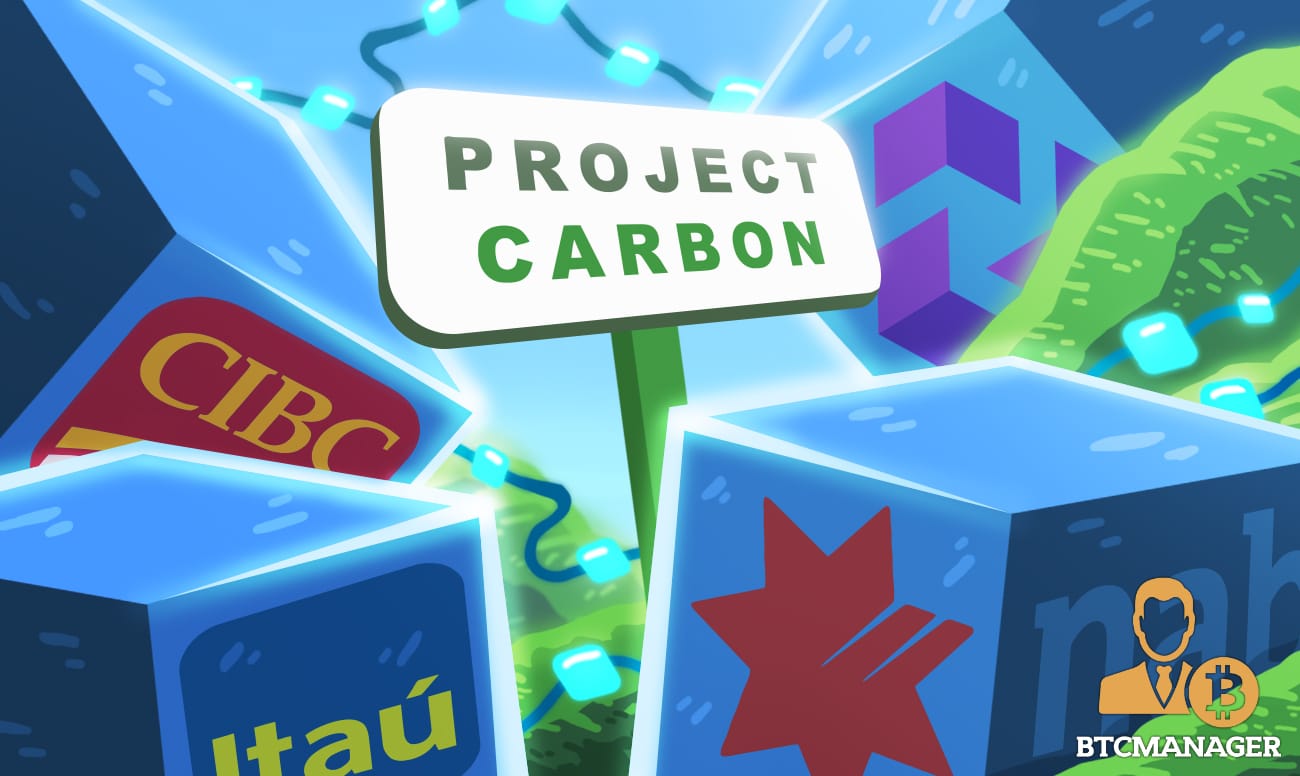 National Australian Bank has joined forces with other financial institutions including North America's CIBC, Itau Unibanco, and NatWest Group, to launch a carbon offset marketplace dubbed Project Carbon. The Ethereum blockchain-based pilot aims to build a robust ecosystem for carbon offsets, according to a press release on July 7, 2021.
Supporting the War Against Global Warming 
As the war against global warming continues to gain momentum across the world, CIBC, a North American financial institution with a presence in various countries, is collaborating with Itau Unibanco, Latin America's largest lender, NatWest Group, and National Bank of Australia to launch a blockchain-based voluntary carbon offset marketplace.
The voluntary carbon market (VCM) is one of several measures being adopted by nations looking to meet the Paris Agreement target of keeping global warming at just 1.5 degrees Celsius above pre-industrial levels.
While VCM plays a role in the global reduction of greenhouse gases (GHG) globally, as it encourages and rewards businesses and projects to adopt innovative methods of reducing CO2 emissions, the VCM ecosystem still has a lot of challenges plaguing its growth, including a lack of transparency and the complexity of verifying carbon transactions.
Fostering Transparency in the VCM Ecosystem
As stated in a press release, Project Carbon aims to attract like-minded organizations from around the world to work towards a common goal of scaling the voluntary carbon market and contribute to solving the problem of global warming, as well as climate change.
The team wrote:
"Tackling climate change is everyone's job. We're helping to find solutions and support our customers as they take action to transition to Net-Zero by 2050. Project Carbon is a terrific example of how innovative technologies like blockchain can address existing barriers and make carbon offsets more accessible for our customers – as part of their broader plans to reduce overall emissions and achieve their own targets."
Notably, the team has made it clear that the Project Carbon pilot will be built upon a private Ethereum blockchain developed in collaboration with ConsenSys.
What's more, the team says the platform is designed to promote transparency in the VCM ecosystem by keeping an accurate and tamperproof record of Carbon Credits ownership, while also reducing the risk of double-counting by allowing owners of carbon credits to prove their possession.
That's not all, the Project Carbon platform will also handle post-trade settlements, enabling market participants, including exchanges to offer value-added services.