NAGAX (NGC) Introduces Bitcoin & Altcoins Staking Feature to Boost Users' Rewards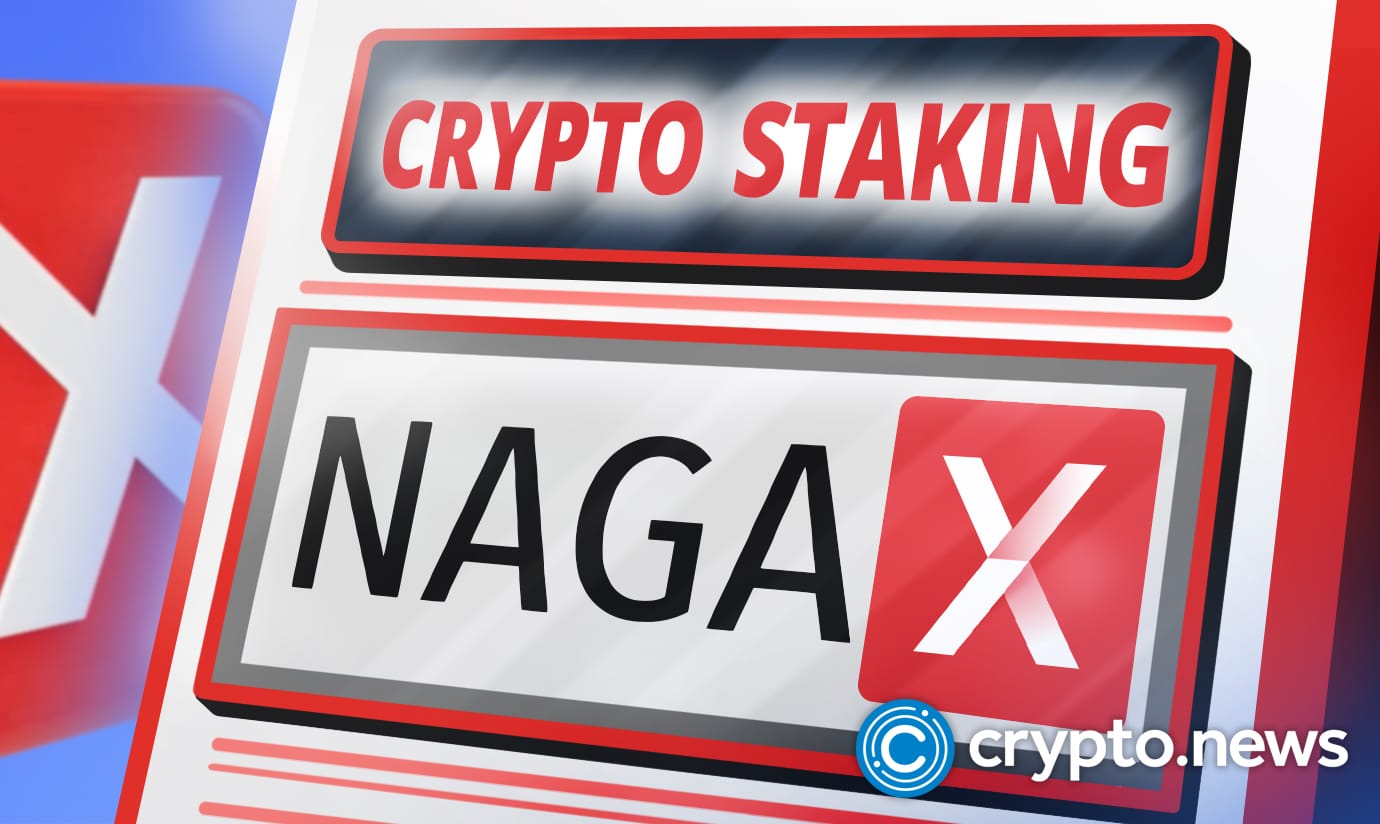 NAGAX ($NGC) users can now stake their bitcoin (BTC) as well as supported proof-of-stake (PoS)-based cryptocurrencies on the platform, to enjoy rewards via the new NAGAX staking feature. NAGAX staking offers users annual percentage ratios (APRs) of between four percent to 20 percent, with very flexible holding terms.
NAGAX Crypto Staking
NAGAX, a social crypto trading venue that offers users a secure, transparent, and quick exchange platform for more than 70 cryptoassets, has rolled out its staking product to offer its customers an opportunity to maximize their return on investment (ROI).
Per a press release shared with crypto.news, the new NAGAX staking feature supports a good number of established cryptocurrencies, including bitcoin (BTC), ether (ETH), polkadot (DOT), polygon (MATIC), NAGA Coin (NGC) and a host of others, enabling crypto holders to maximize returns on their idle digital assets.
The NAGAX staking solution comes with competitive APRs plus a VIP program designed to offer $NGC token holders even more juicy returns of up to 20 percent APR on their staked digital assets.
The NAGAX team has put in place a tiered staking returns system for NGC token holders, allowing those with more than 10,000 $NGC tokens staked to earn a minimum of 20 percent APR, while those with less than 10,000 NGC will earn about 12 percent APR on their staked coins.
Importantly, NAGAX staking offers users very flexible staking terms. Stakers can choose to stake their assets on the platform for a minimum of 24 hours, and there's no time limit for staking on the platform. That's not all, NAGAX staking also comes with zero fees! An incentive that is hard to pass up for everyday crypto holders.
NAGAX Set to Introduce More Features
Launched in early 2022 by NAGA Group AG, a Germany-based publicly listed fintech company, NAGAX focuses on offering users easy-to-use and expansive crypto trading features, a secure wallet, and more.
With more and more blockchain projects now adopting the proof-of-stake (PoS) consensus algorithm, staking is increasingly becoming popular among retail and expert crypto traders alike, as it allows PoS token holders to earn decent passive income on their otherwise idle crypto assets.
NAGAX says the launch of its staking product is part of the company's goals to reshape the future of crypto trading, bringing it to all types of users.
With NAGAX staking now live, the team has made it clear that its focus is now to integrate several other exciting features in the coming months, to essentially transform NAGAX into the ideal all-in-one social crypto trading platform.
NAGAX plans to introduce a derivatives trading solution that will allow users to trade crypto with leverage, while also copy trading. There will also be a zero-fee NFT marketplace and a user-friendly mobile app, as well as NAGAX Learn, a learning platform that will elevate users' crypto knowledge.
At the time of writing NAGAX's native NGC token is trading around $0.3242, according to CoinMarketCap.