Nano (NANO) Announces Release of Updated Athena V21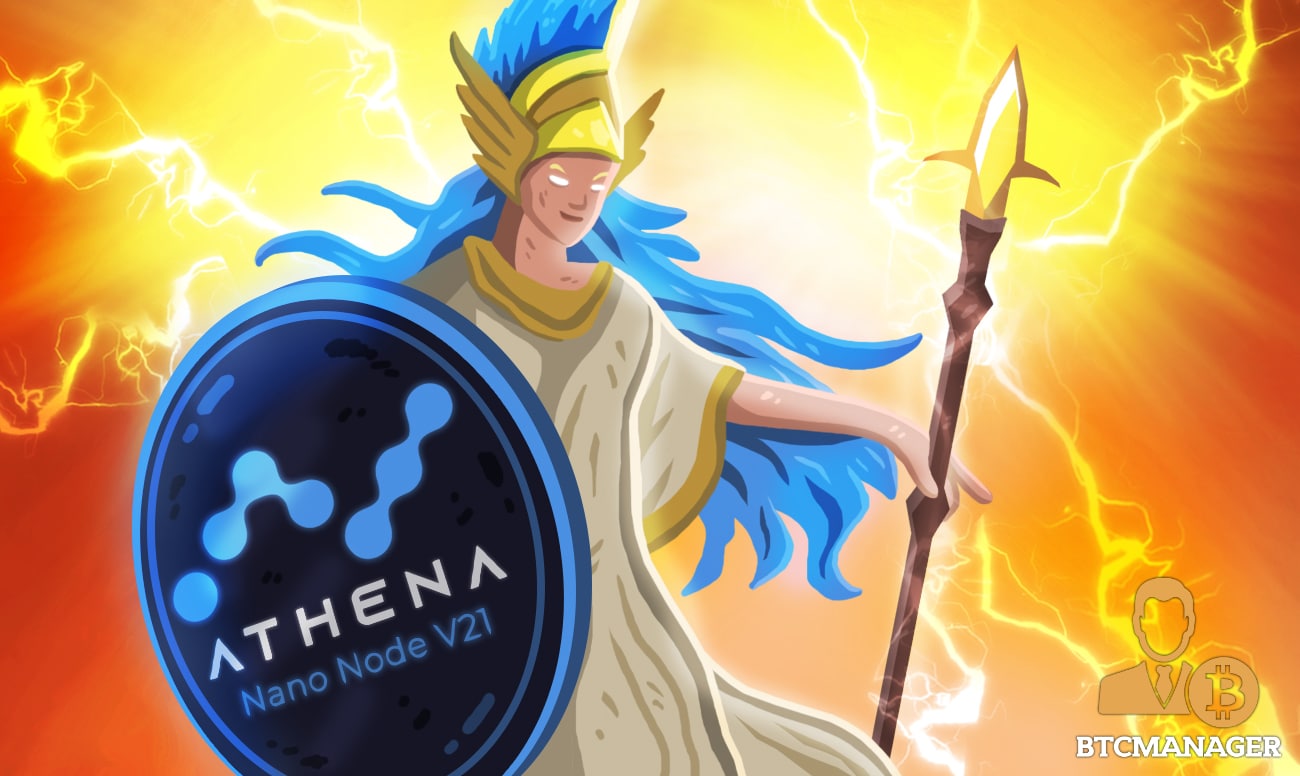 Barely a month after introducing the Athena V21.0 upgrade, Nano (NANO) has released a further update with even more robust functionality.
Athena Node V21.1 Stable Release
Zach Hyatt, project manager at Nano Foundation announced the news of the V21.1 release via a blog post on Medium published on Tuesday (July 14, 2020). According to the statement, the update was necessary to correct some bugs discovered after the V21.0 release.
An excerpt from the blog post reads:
"Following the release of Athena V21.0 of the Nano node, some issues were discovered which require resolution on the network to ensure node operation, communication and bootstrapping continue to function as expected."
According to the Nano GitHub, V21.1 contains six bug fixes to issues seen in the previous node edition including unresolved forks that occur during the initial bootstrap process and the inability of TCP message manager to notify producers. Other bug fixes focused on re-queuing pull for "lazy" bootstrap, callbacks during socket closures, as well as a couple of miscellaneous protocol fixes.
As previously reported by BTCManager, Nano released Athena V21 back in June promising enhanced performance upon its deployment on the project's mainnet. At the time of its release, the altcoin project declared that the Athena node V21 will improve communication between nodes as well as reducing network bandwidth.
The newly released V21.1 is a required update for all nodes and is available on the project's network. According to the blog post, nodes already running V21.0 need not worry about database upgrades and other major breaking functionality when performing the update. For nodes still running much older versions, they are advised to consult the release documentation for the V21.1 update.
Update Announcement Fails to Spark Price Surge
According to CoinMarketCap, Nano is down more than 8 percent despite the news of its V21.1 update. Upon the release of the upgrade, the 66th-largest crypto by market capitalization surged from $0.96 to $1.07 but the rise was immediately followed by a steep decline back to the $0.96 price mark. Indeed, Nano's performance over the past couple of days is reminiscent of its price action back in June when it was on two occasions, the best performing "top altcoin news."
Nano is up more than 47 percent year-to-date having recovered from its mid-March slump that saw its price bottom out at about $0.36. indeed, since "Black Thursday," Nano has risen by almost 170%.