Nano S Wallet Certified by French Government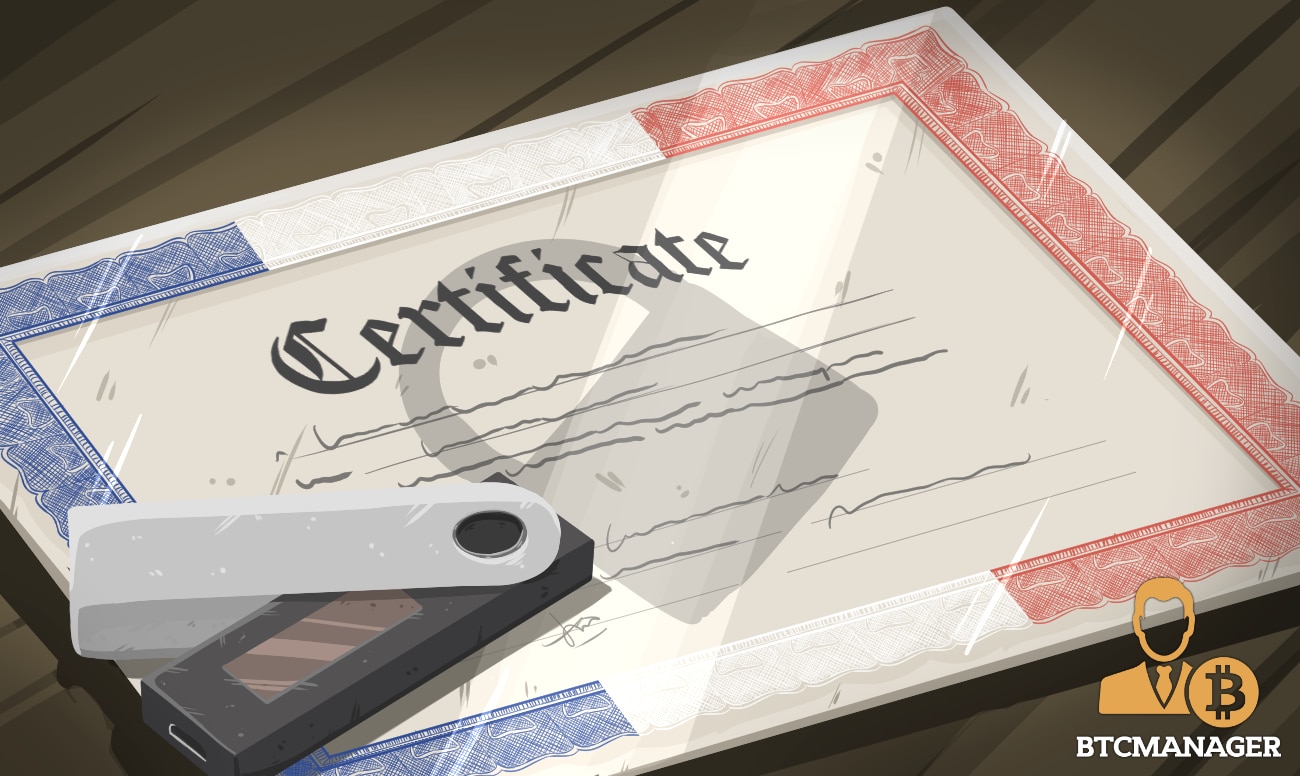 Ledger's Nano S Wallet has become the first crypto hardware wallet to be certified by the National Cybersecurity Agency of France, according to their published list of products on March 18, 2019.
Welcome To The Club
The Ledger Nano S Wallet has had an interesting life thus far. It has been accused of having bugs, and the team behind it has been forced to come it its defense.
Fortunately, they have received some good news as the French national cybersecurity agency, ANSSI has given the wallet a First Level Security Certificate (CPSN). This was revealed via a list of certified products on their website that, as of March 18, 2019, included the Nano wallet and 121 other products.
To get certified, all 261 of the products in consideration underwent evaluations which began on June 1, 2018. As part of the evaluation process, the products are to be handled by the ANSSI lab who will perform a series of tests which recreate possible attack scenarios and determine whether or not the product can withstand them.
Some of the tests include "firewall, identification, authentication and access, secure communications, and embedded software" techniques.
This is the first time that a crypto hardware wallet is getting such certification. This will also, undoubtedly, inspire confidence in customers with regards to Ledger products and highlights the importance of having third parties verify the security of crypto-related products.
On top of this, Ledger also maintains its own "Attack Lab" in which their products are subjected to attacks to see how well they hold up.  It is believed that Ledger plans to have all their products certified similarly and this will likely drive their competitors to do the same.
Added Measures
Even beyond the attack labs and their ANSSI certification, Ledger has also developed BOLOS (Blockchain Open Ledger Operating System), a custom operating system which will combine software and hardware processes to increase security.
The BOLOS will process the true random number generator, which is created through hardware and then embedded after a CPSN certification is given.
Other benefits of CPSN certification include a root of trust, PIN numbers for accessing services, and post-issuance capability. Hopefully, the next few months will see even more products receive these benefits.