Nasdaq to Launch Bitcoin Futures in Q1 2019, Despite Market Woes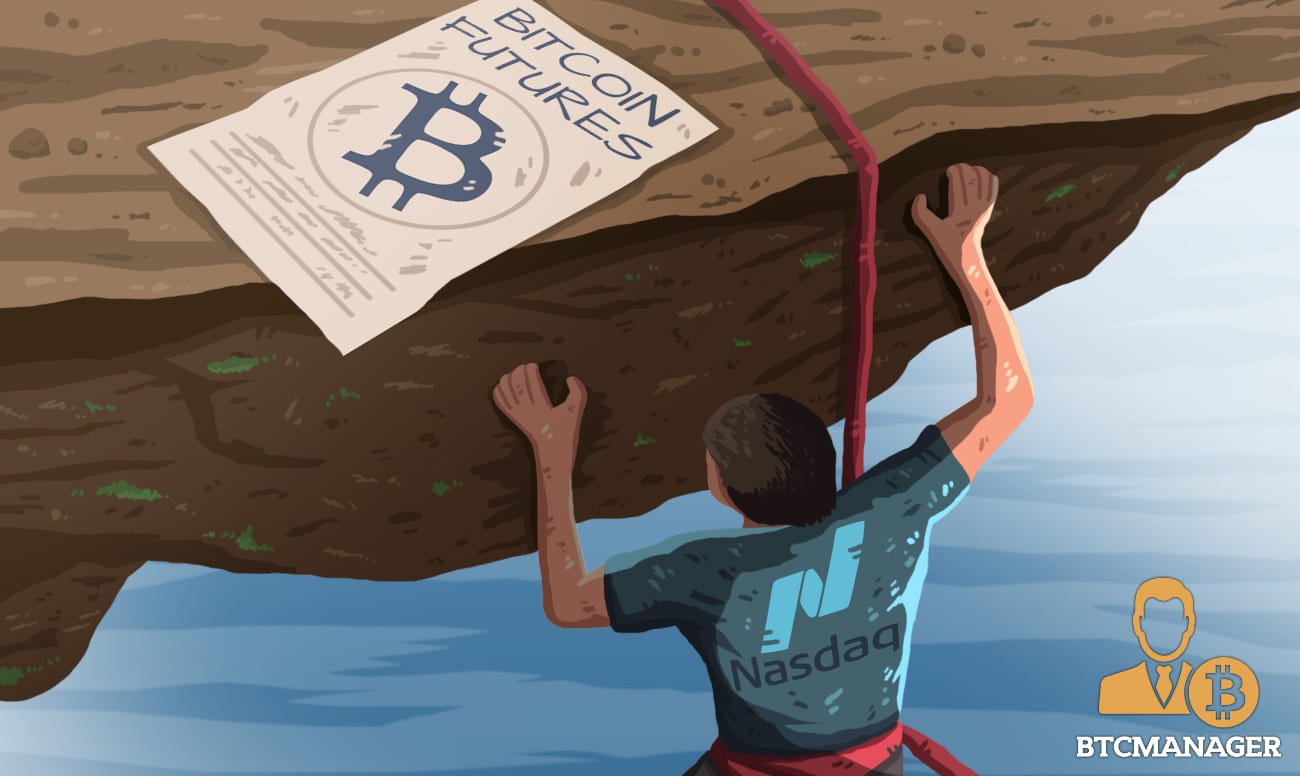 As per Bloomberg on November 27, 2018, stock market heavyweight NASDAQ is making headway in its plan to offer bitcoin futures. Sources reveal that Nasdaq could list the trading product as early in the next few months.
Nasdaq Asks CFTC for Approval
The anonymous sources told Bloomberg that Nasdaq Inc is making progress with United States futures regulator – Commodity Futures Trading Commission, to obtain an approval to offer its crypto-based futures product. The sources revealed that Nasdaq could introduce bitcoin futures as early as Q1 2019. However, as of now, Nasdaq has not officially confirmed the latest development.
The news comes at a time when Bitcoin, world's largest cryptocurrency by market cap, has tanked to the lowest level of 2018, changing hands at $3,750.
Nasdaq Inc, the operator of world's second-biggest stock exchange, had first revealed its plan to list Bitcoin Futures on its exchange in November 2017. At that time, it had planned to effectuate its proposition by mid-2018, but for some reason, the dates were pushed forward.
Around the same period, Cboe Global Markets Inc. and CME Group Inc, both launched their contracts in December to take advantage of the crypto craze. Their offerings were seen as to draw in institutional investors into the crypto space. However, the response from traditional investors has been ordinary. The primary reason for the bland performance of futures market was the volatility in Bitcoin spot market.
Indeed, Nasdaq would have plans to address issues faced by its competitors. At the start of the year, Nasdaq Chief Executive Officer Adena Friedman stated that they are pondering ways in which they could offer Bitcoin Future differently then what is already provided by CBOE and CME.
Nasdaq Competitors Are Eyeing Bitcoin Futures
Meanwhile, Nasdaq is not the only traditional financial giants to introduce Bitcoin Futures early in 2019. Intercontinental Exchange (ICE), the operator of New York Stock Exchange, divulged that will its launch Bitcoin Futures product on January 24. Although, it was initially slated to be available on December 12. At the time, the company stated that the delay would serve the company to prepare its platform to serve a large number of traditional investors.
A press release from ICE read:
"ICE Futures U.S., Inc. will list the new Bakkt Bitcoin (USD) Daily Futures Contract for trading on trade date Thursday, January 24, 2019, subject to regulatory approval. The new listing timeframe will provide additional time for the customer and clearing member onboarding prior to the start of trading and warehousing of the new contract."
The crypto market is currently witnessing downtrend, but in the first quarter of 2019, it is expected to see significant gains triggered by the entry of institutional investors.  
Will the entry of institutional investors set the next Bitcoin rally? Let us know your views in the comments section.