Nestle Taps Blockchain to Ensure Zoegas Coffee Supply Chain Traceability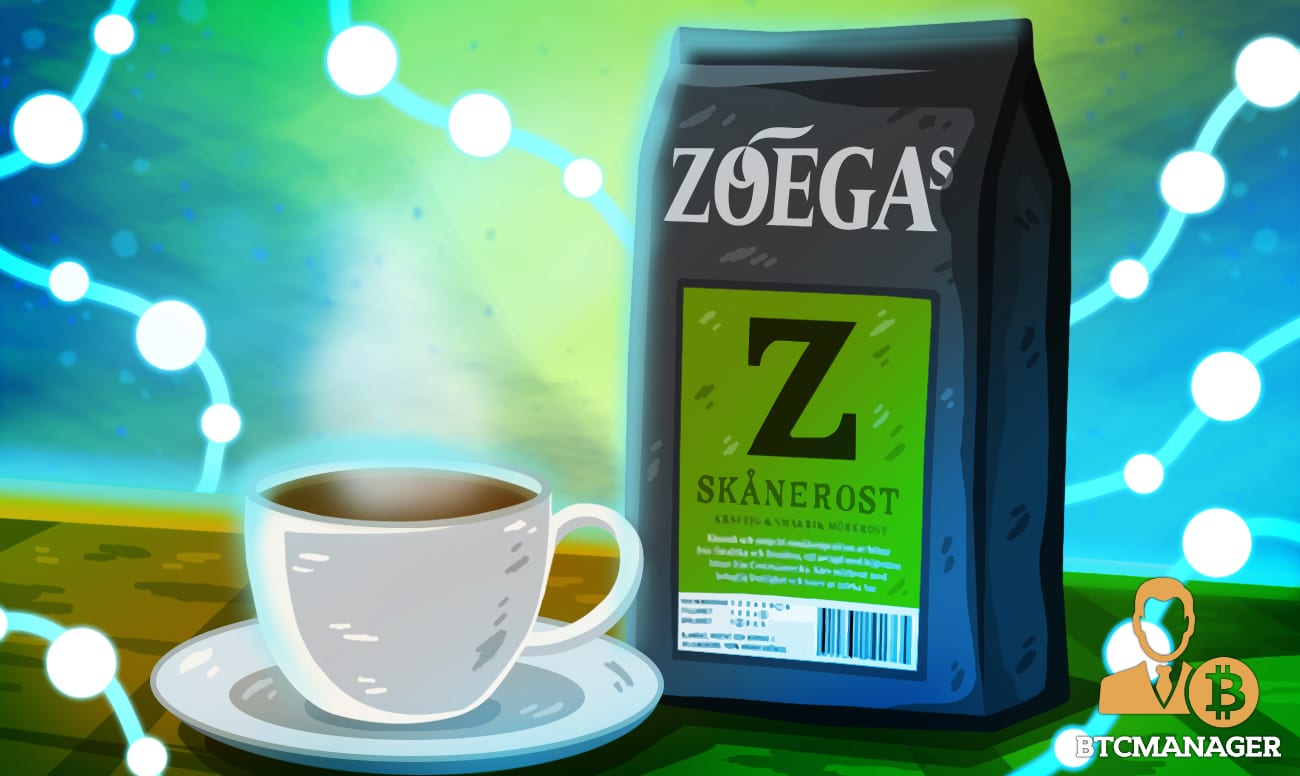 Swiss multinational food and drink processing giant Nestle is set to expand the use of the IBM Food Trust blockchain technology platform to its famous Zoegas coffee brand. This, according to a report by MarketScreener, April 6, 2020.
Nestle Expands Blockchain Use to Zoegas Coffee Brand
The largest food and drink processing conglomerate in the world by revenues and other metrics, Nestle recently announced that it would be leveraging IBM's Food Trust distributed ledger technology (DLT) platform to its Zoegas coffee brand. This marks another addition to Nestle's efforts to embrace blockchain technology to its routine business processes.
For the uninitiated, Nestle recently launched select edition Zoegas whole beans and roast & ground coffee in Sweden. The company launched the "Summer 2020" range which comprises a certified blend of arabica coffee beans from three primary countries of origin – Brazil, Rwanda, and Colombia.
Per sources close to the matter, Nestle, in conjunction with The Rainforest Alliance, will provide reliable and legitimate data pertaining to the supply chain journey of its Zoegas coffee brand. Reportedly, The Rainforest Alliance will provide its own certification information to guarantee the traceability of the coffee. Notably, the information relayed from The Rainforest Alliance will be directly accessible to everyone with the IBM Food Trust DLT platform.
Regarding the functioning of the supply chain platform, the report reads in part:
"By scanning the code on the packaging, consumers can follow the coffee journey from the growing locations to the Zoegas factory in Helsingborg where the beans are roasted, grounded and packed. The data includes information about farmers, time of harvest, transaction certificate for the specific shipments, as well as roasting period."
Retail and Food Giants Embracing Blockchain Tech
Most notably, this is not the first instance that Nestle has dabbled with blockchain technology to streamlines its operations. As reported by BTCManager on July 3, 2019, the Swiss conglomerate had announced the launch of a blockchain pilot project that would allow customers to track product sustainability and provenance.
In similar news, BTCManager reported on March 4, 2020, how U.S. retail behemoth, Walmart – along with seven other prominent firms – had joined open-source blockchain consortium Hyperledger to "advance cross-industry blockchain technologies."