New Jersey Regulators Slap BlockFi with a Cease & Desist Order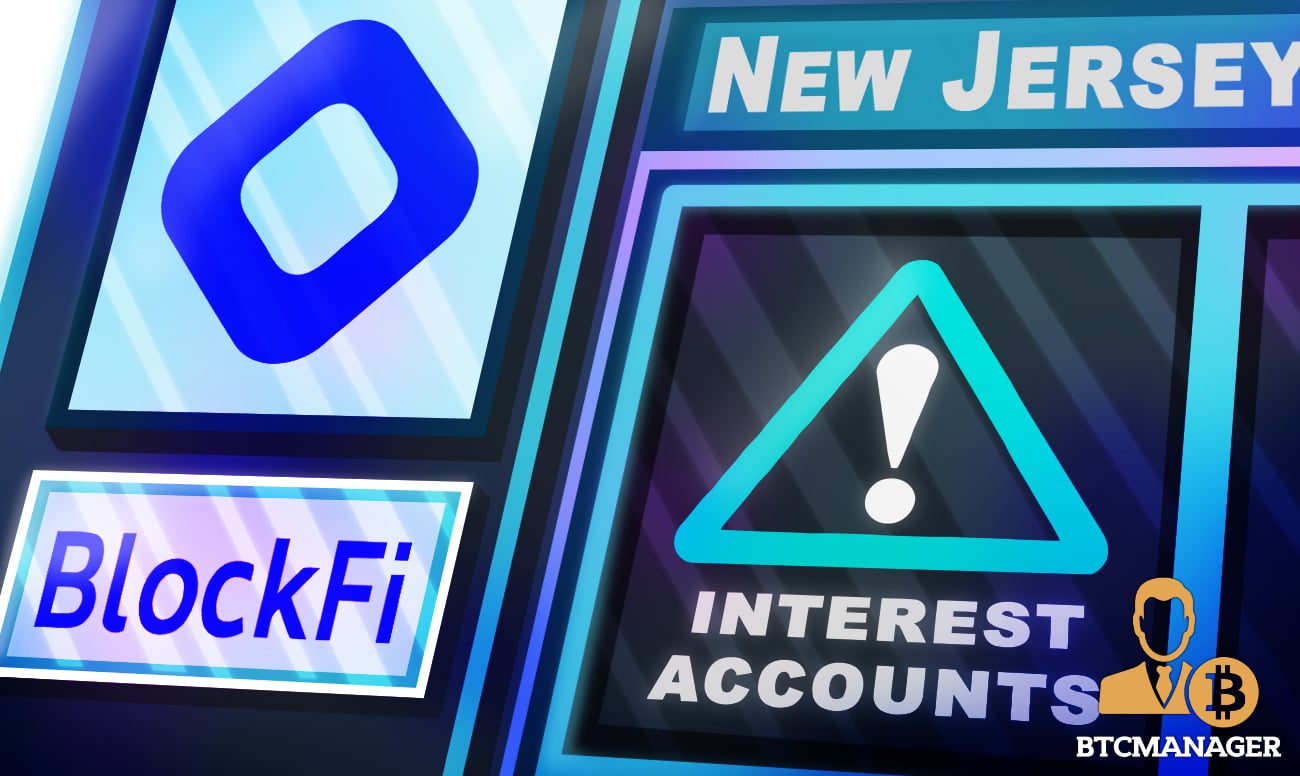 BlockFi has been ordered by the New Jersey Bureau of Securities to desist from opening a new BlockFi Interest Account (BIA) for residents. In a Twitter thread on July 20, CEO Zac Prince has made it clear that the firm remains in operation for existing New Jersey customers and is in an ongoing dialogue with regulators.
BlockFi Targeted by New Jersey Regulators
In a rather unfortunate scenario for crypto hodlers in New Jersey, the state's Bureau of Securities is aiming to clamp down on BlockFi for allegedly powering its lending operations with unregistered securities.
Rumors of the crackdown first emerged on July 19 when Forbes reported that the New Jersey Office of the Attorney General and the Bureau of Securities had prepared a Summary Cease and Desist Order that aims to mandate BlockFi to stop offering interest-bearing accounts to its New Jersey clients.
The draft statement reportedly argued that since BlockFi, a centralized company, offers interest bearing accounts just like traditional financial institutions, as well as the trading of cryptoassets that may not fall in the commodities category like bitcoin (BTC) and ether (ETH), the firm must therefore register with the regulator to continue to offer such products.
"Our rules are simple: if you sell securities in New Jersey, you need to comply with New Jersey's securities laws. No one gets a free pass simply because they're operating in the fast-evolving cryptocurrency market. Our Bureau of Securities will be monitoring this issue closely as we work to protect investors," declared Andrew J. Bruck, New Jersey Acting Attorney General.
Zac Prince Responds
Notably, in a Twitter thread on July 20, 2021, Zac Prince, the CEO of BlockFi confirmed that the firm has received a cease and desist order from the New Jersey financial regulator, mandating it to stop accepting new BIA clients with effect from July 22.
However, Prince has assured existing New Jersey-based BlockFi customers that the firm remains fully operational, adding that he and his team are in an ongoing dialogue with the regulators to help them understand the workings of BlockFi products.
In his words:
"BlockFi is engaged in an ongoing dialogue with regulators to help them understand our products, which we believe are lawful and appropriate for crypto market participants. BIA is not a security, and we, therefore, disagree with the action by the New Jersey Bureau of Securities. We will continue to engage with all relevant authorities to protect our clients' interests and ensure that our products remain available."
Centralized crypto lending and borrowing platforms such as BlockFi, Nexo (NEXO), and Celsius (CEL) have continued to grow in popularity in recent years, as they make it possible for hodlers to earn passive income from their cryptoasset holdings and obtain quick loans with their crypto.
To date, a good number of these lending platforms still do not offer their full services to U.S. residents due to the regulatory bottlenecks in the region and it appears the ugly situation may not get any better soon, as the U.S. continues to lag behind in crypto cryptocurrency innovation.