New "Whales" Are Swimming in the Bitcoin Pool, Here's Why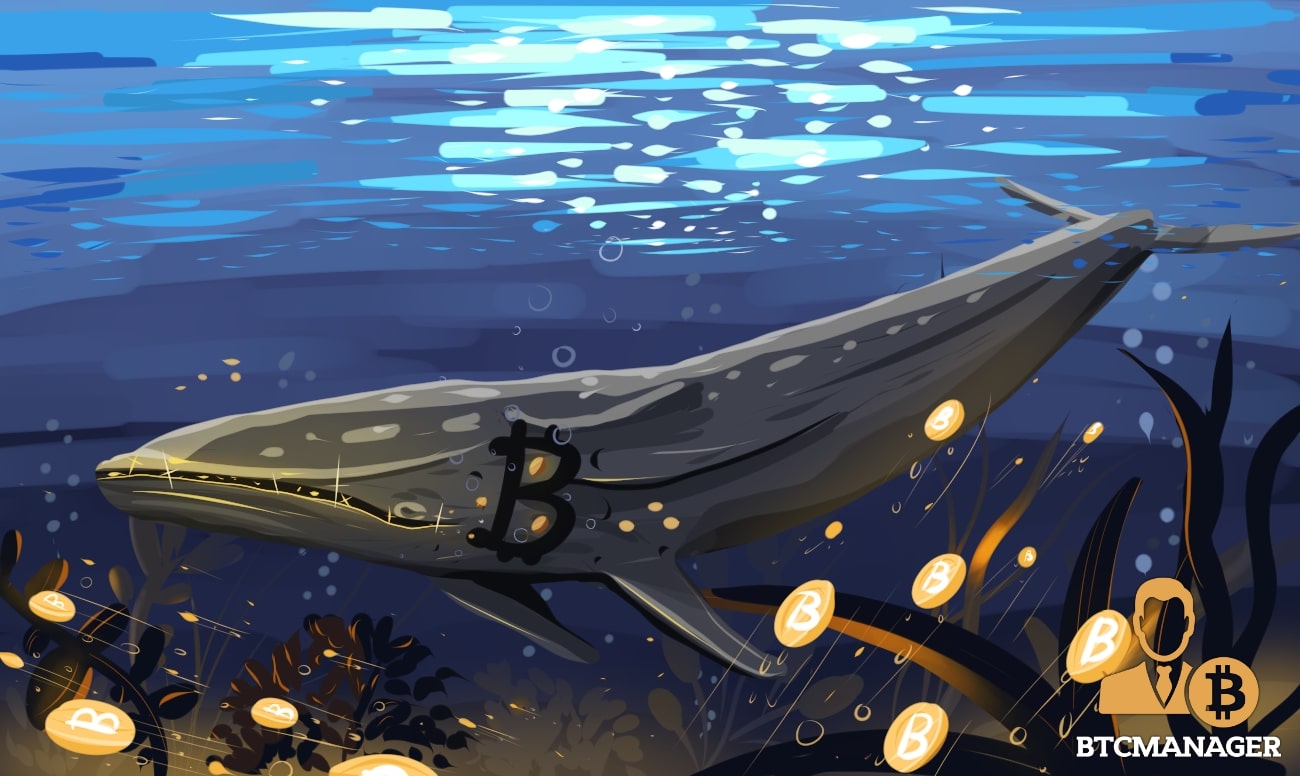 On-chain analytics firm Glassnode said Tuesday that "new" whales, or holders with upwards of $10 million in Bitcoin, are entering the market – considering the amount of BTC sold with no impact on price.
Whales rising, but not richer
In a release Tuesday, Glassnode said that despite Bitcoin "whales" increasing, they are not necessarily richer as cryptocurrency markets remain down 50-60 percent from all-time highs (ATHs)
Moreover, new whale wallets are seen added to the network daily for the first time since 2016. Their balances have gone up as well – but plunging prices mean "individual whales are not getting richer," Glassnode noted.
Liesl Eichholz, a Glassnode analyst, noted despite the increase in whale holdings this year, the balance of Bitcoin held by whales is still well below the peak. She added that the highest "USD wealth" was last seen in late 2017—a time of the ICO frenzy when Bitcoin crossed $20,000 on some exchanges.
However, today's whales are not as big. Eichholz wrote that "whales as a group" are accruing more wealth once again, but individual whales are growing slightly poorer.
She added:
"The mean BTC balance held by whales (i.e. the average BTC wealth of each whale) has been in decline since 2011, and has not meaningfully increased in 2020 alongside the number of whales."
Buy Low and HODL
Eichholz said the increase in whales could be explained as crypto-markets are more stable and attractive than traditional market instruments such as stocks or bonds. 
This is marked by increased Bitcoin withdrawals in recent times. The report said after the Black Thursday crash in March – when BTC fell over 40 percent over two days – whales wanted to get "in at the bottom" and then withdraw their bitcoin to HODL for the longer term in anticipation of the next bull run.
However, she adds the increase of accumulation is not yet "highly significant"—presumably in terms of market impact.
The report added Bitcoins held on whales wallets were on a constant decline since 2015, dropping over 22 percent from 6.7 million to 5.2 million. Meanwhile, more whales have entered the market this year and therefore it has started to increase. 
The dominance whales have in the market is also seeing its largest sustained increase since 2011, the report concluded.