New York Times Goes Wrong on Bitcoin (BTC) Power Consumption Rate per Transaction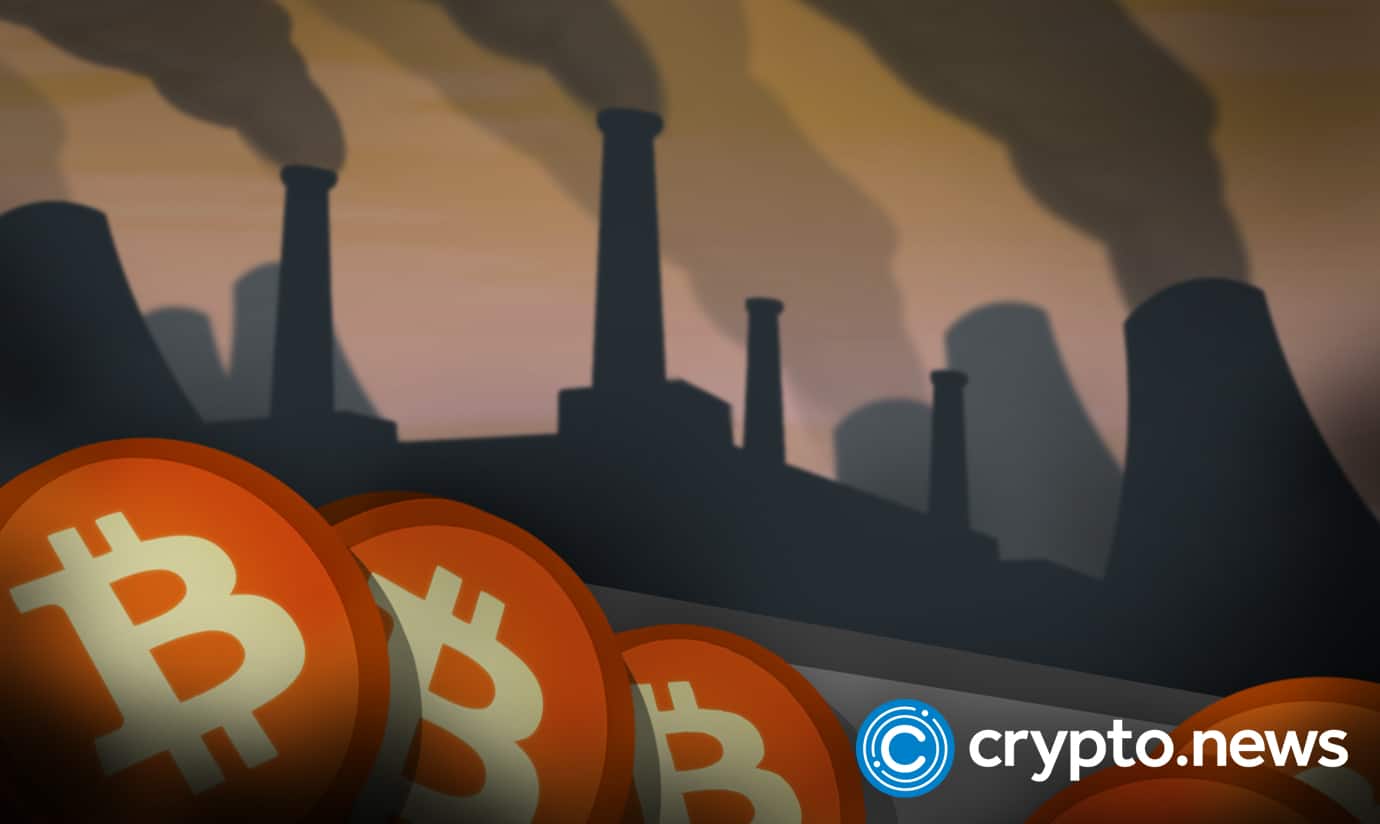 New York Times posted an article yesterday almost similar to a Bloomberg's 2021 report touching on BTC power consumption. It claims that each BTC transaction requires 2000kWh of electricity. However, it also acknowledged the crypto industry's efforts to go green.
While BTC is one of the cryptos with the highest electricity consumption rate, it is wrong to claim that each transaction has a power overhead. Nic Carter, a partner at Castle Islands Ventures, called on the media company for falling for the same folly as Bloomberg in 2021.
New York Times Claims BTC Requires 2,000kwh per Transaction
Yesterday, the New York Times posted a somewhat controversial article claiming that the competition in the market has risen the power consumption rate of BTC. Below is an excerpt of the article.
"In Bitcoin's early years, a crypto enthusiast could mine coins by running software on a laptop. But as digital assets have become more popular, the amount of power necessary to generate Bitcoin has soared. A single Bitcoin transaction now requires more than 2,000 kilowatt-hours of electricity, or enough energy to power the average American household for 73 days, researchers estimate."
While it is true that BTC's power consumption rates are spiking as time goes by, the article is wrong on many fronts. First of all, BTC's power consumption rate can only be influenced by its scalability, not the entire market's size. It is also wrong to state that a single Bitcoin transaction requires over 2000kWh to complete.
Nic Carter, a partner at Castle Islands Venture, called out the media company for propagating a FUD like what Bloomberg did in 2021. Nic explains that there is no power overhead specified for a BTC transaction.
Does the Math Make Sense?
BTC critics argue that the coin's power consumption rate keeps spiking and may even exceed the available power in the world. The most crucial point is that the most significant percentage of the power used is not derived from the national grid systems but renewable sources. 
Last year, Bloomberg compared Bitcoin to Visa, claiming that the power usage of BTC was too high as compared to Visa. While that is true, they did not focus on that BTC can facilitate bigger and more transactions in a day than Visa. Also, Visa is not an independent monetary system and requires other systems. This story is similar to New York Times' where the author claims that each transaction requires over 2000kWh.
There is no power requirement for a BTC transaction to go through. The amount of power used depends on many factors, including the rigs' efficiency. It also depends on the traffic on the network at the time of transaction.
Also, Bitcoin's network batches thousands of transactions into a single settlement which cuts the power usage. Hundreds of thousands of transactions can also be batched to a single settlement using technologies like lightning channels. This functionality is already in place, with BTC operating about 300K daily transactions but with outputs of over 800K. That proves that it's wrong and biased to estimate the power usage per transaction as they are conjoined for settlement.
While BTC is still using large amounts of power, it is wrong to overshadow that it is transitioning to green energy at a remarkable rate. Over 80% of the miners rely on renewable power sources. In January 2022, over 68% of BTC miners used renewable energy for their needs. However, there is still room for improvement for the premiere cryptocurrency.