Troubled New Zealand Exchange Cryptopia Goes Into Liquidation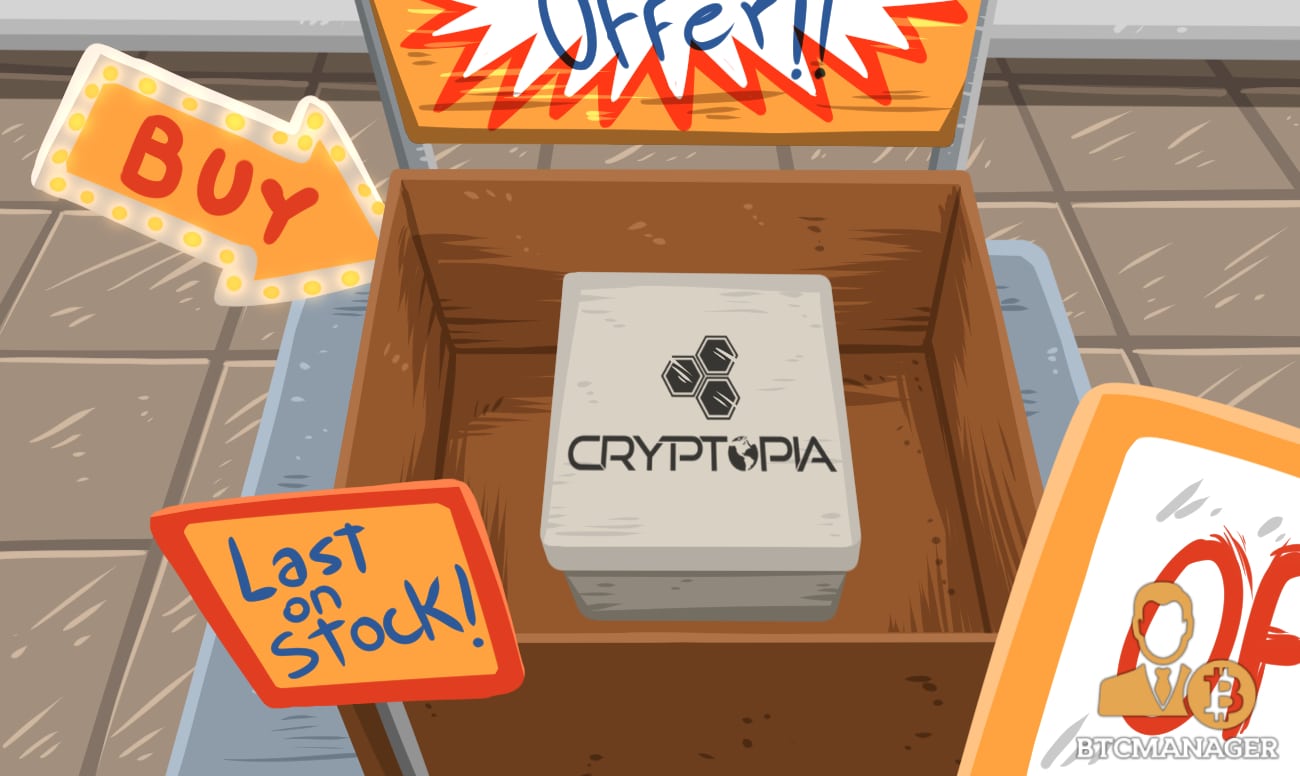 Things went from bad to worse for the beleaguered cryptocurrency exchange Cryptopia when it came to light that it had been placed in liquidation after its failed attempts to restart the business. This according to a report by NZ Herald, May 15, 2019.
Another One Bites the Dust
Barring a few large cryptocurrency exchanges like Binance, Coinbase, and OKEx, it's particularly hard for exchanges with limited financial resources to bounce back into the market after a severe hack attack. This held true for New Zealand-based exchange Cryptopia which on May 14, 2019, entered into liquidation.
Per sources in the know, David Ruscoe and Russell Moore from accounting and consulting firm Grant Thornton were appointed as the exchange's liquidators on May 14, 2019.
The Story Till Now
According to experts, $23 million worth of cryptocurrencies were stolen from Cryptopia on January 13, 2019. Shortly after the security breach, the exchange notified its users about the hack and suspended all its services. Unsurprisingly, the exchange's haphazard actions didn't sit too well with its customers with some of them accusing the exchange of camouflaging an exit scam as a hack attack.
The exchange's security was compromised again on January 31, 2019, when blockchain query engine Elementus reported that a total of 1,675 ether (approx $46k at the time) were stolen from it.
Despite the series of unfortunate events, Cryptopia attempted a comeback into the business. On March 19, 2019, the Christchurch-based crypto platform re-launched its operations with 40 cryptocurrency pairs.
Ultimately, however, the loss incurred by the exchange proved to be too big of an obstacle to overcome. The press release issued by Grant Thornton reads in part:
"Despite the efforts of management to reduce cost and return the business to profitability, it was decided the appointment of liquidators was in the best interests of customers, staff and other stakeholders."
Aim to Address the Interests of All Stakeholders
The appointed liquidators stated that their initial aim is to secure the assets for the benefit of all stakeholders. Notably, trading on Cryptopia has been halted until the investigation comes to an end.
It's also worth highlighting that although the exchange is working with New Zealand Police and other law enforcement agencies, to date, it has not been able to identify the whereabouts of the hacker or the group of hackers.
Ruscoe said the team of liquidators will work closely with Cryptopia's management and shareholders to arrive at a mutually agreeable solution that would be in the best interest of customers and stakeholders. He added that given the complexity of the case, the investigation could "take months rather than weeks."