NewsCrypto (NWC) Partners with Binance-backed Travala Enabling Exclusive Travel Deals for NWC Holders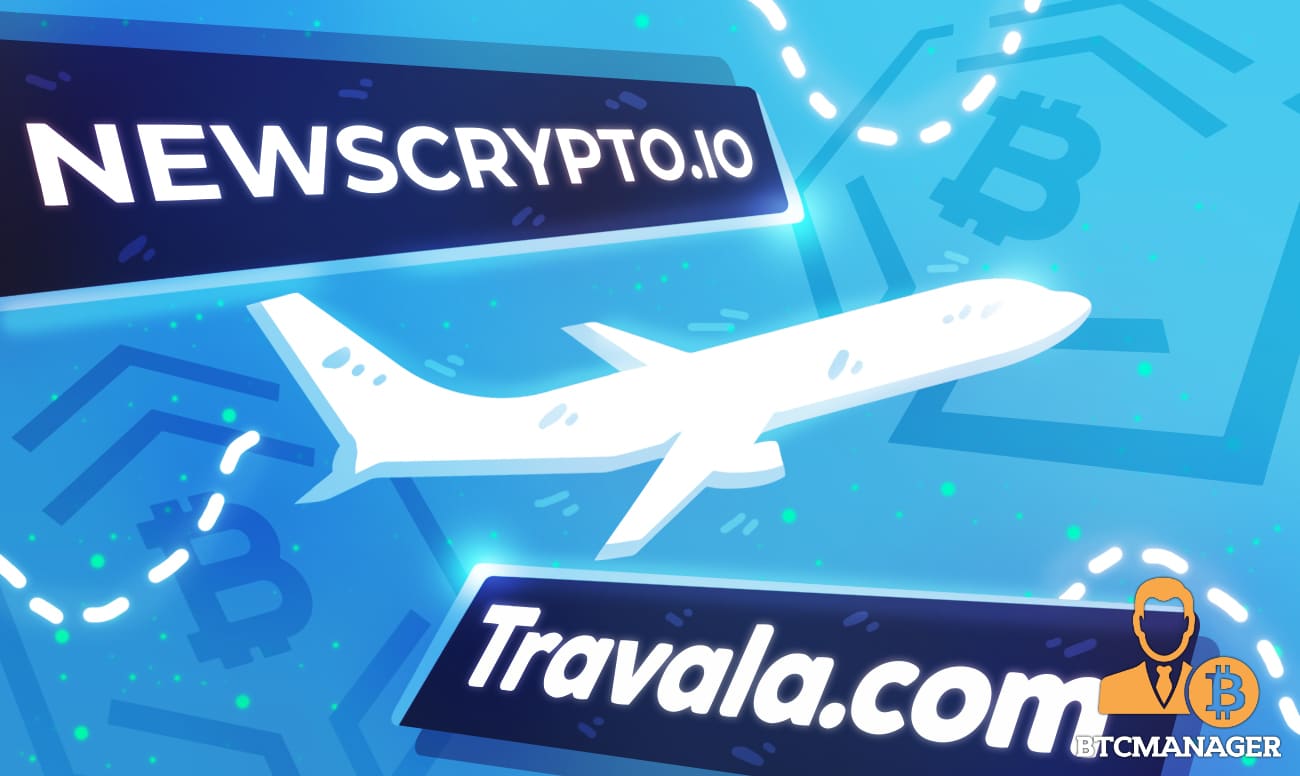 NewsCrypto (NWC) allies with crypto–friendly travel booking platform Travala to give more utility to its native token.
NewsCrypto Allies with Travala
In what comes as a significant development in the NewsCrypto ecosystem, the exhaustive crypto-suite product has inked a deal with Binance-backed cryptocurrency travel platform Travala.
The partnership will enable NWC token holders to use their tokens to pay for more than three million travel products with discounts as high as 40 percent on the total cost.
It is worthy of note that in addition to existing NWC holders, the partnership is also a game-changer for those who currently are not holding any NWC tokens as the deals will be available to more than 150,000 active monthly users on Travala.
All Travala users will be able to seamlessly buy NWC on their preferred centralized or decentralized exchange to tap exclusive discounts and deals.
Moreover, Travala already holds partnerships with multiple influential and reputed names in the travel industry such as Expedia, Priceline, Agoda, Booking.com, and TripAdvisor, among others. This essentially means the far-reaching impact of the partnership between NewsCrypto and Travala will be far beyond the existing Travala users.
Twofold Significance of the Partnership
While there is no doubt about the magnitude of importance of the partnership, there is more to it than meets the eye.
As mentioned earlier, the alliance enables NWC token holders to seamlessly travel to their dream destinations and enjoy the benefits of the wide array of exclusive deals and offers that Travala has to offer. Further, NWC token holders will also benefit from the unparalleled security and transparency of blockchain technology while making payments.
What's more, the integration with Travala will expose hundreds of thousands of travellers to the benefits of NWC token, and, subsequently, to the whole range of NewsCrypto products. The ripple effects of such a mutually beneficial partnership will extend far beyond just NewsCrypto.
For the uninitiated, NewsCrypto's primary objective is to provide education for both novices and seasoned traders in the crypto industry. The project aims to provide everyone all the necessary steps so as to enable them to transition from just being interested in crypto markets to ultimately becoming knowledgeable, confident, and profitable in any range of crypto investment or trading strategies.
As crypto adoption continues to rise evident from the ballooning crypto market cap and the ongoing bull season, an increasing number of institutional and retail investors are looking to get their feet wet in this landscape.
For their own reasons, both institutional and retail investors are burning the midnight oil to spread awareness about digital assets outside the tech-savvy circles and this is exactly where NewsCrypto comes in.
Following their motto that education comes before adoption, NewsCrypto's partnership with Travala is a testimony to its commitment to spread awareness about crypto-assets the world over.