Nexo is Ready to Buy Crypto Assets from Celsius Network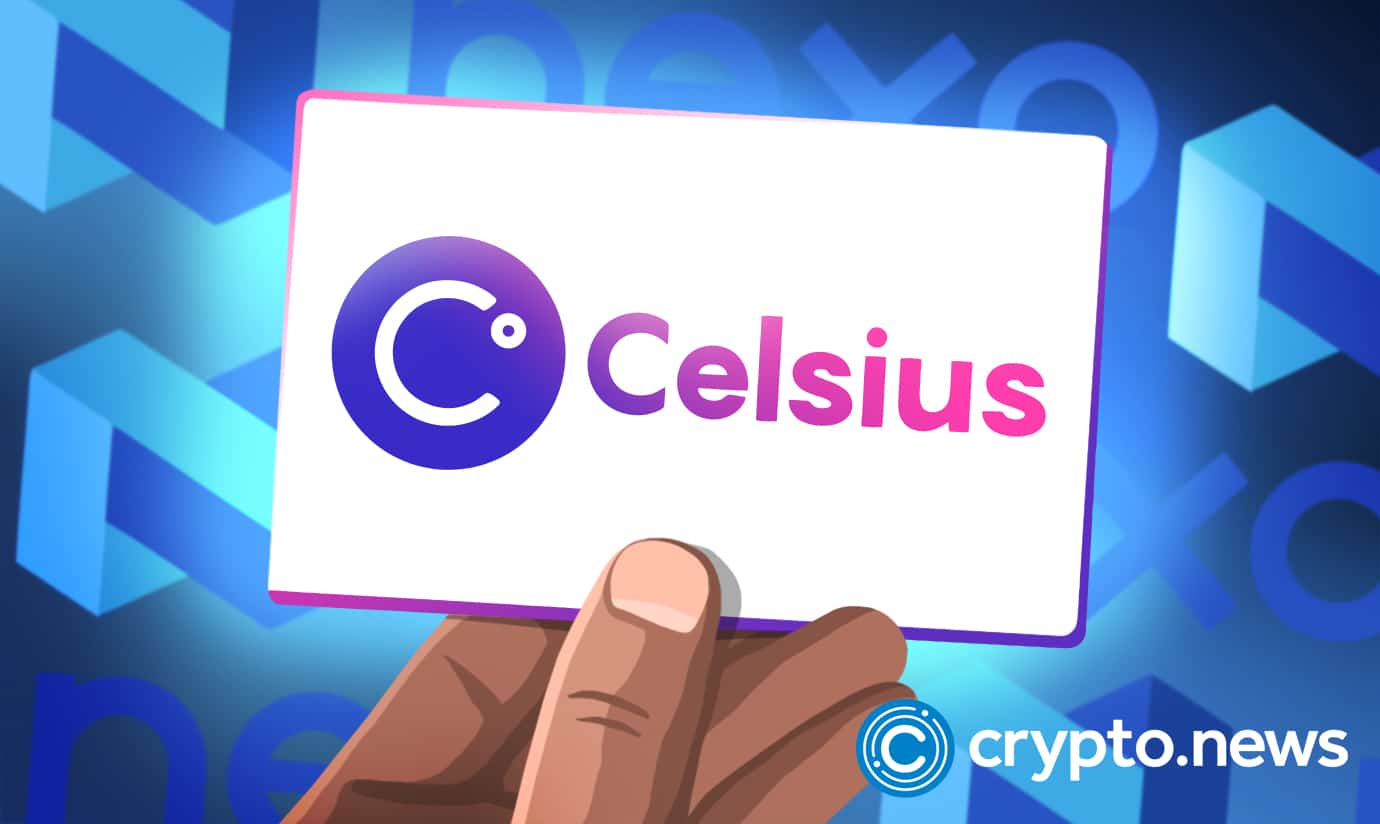 Financial services provider Nexo capital has announced it has the capacity to buy crypto assets from its troubled rival Celsius. The former stated it 'is in a solid position to acquire any remaining qualifying assets of Celsius, mainly their collateralized loan portfolio.'
Nexo Ready to Take Crypto Assets off Celsius Hands
According to recent news, Celsius has been hardly hit by the ongoing bearish market wave, as Bitcoin is playing along the $25K resistance zone. The startup halted almost all cryptocurrency transactions, stating dire market conditions, with no commencement announcement since.
After Celsius halted asset transfers, Nexo took to Twitter to re-assure its clients that all transactions within its network remain unhinged. The tweet also showcased Nexo's capabilities, stating that the company's liquidity surpasses all of its liabilities.
Nexo forwarded its offer to Celsius in a letter of intent, which read:
"The Buyer is executing this Letter to enable and facilitate the ability of the Parties to negotiate the execution of a final and binding contract."
In the letter, Nexo also requested Celsius to allow them and their partners to help solve the issues causing the latter's 'struggling state.' However, the offer has a deadline which stands at 0430H UTC, June 20th, unless otherwise rejected by Celsius or withdrawn by the offering party.
Nexo's Proficiency in Cryptocurrency Services
As per Nexo's tweet thread, the financial startup has never lauded the fall of any blockchain project. They believe that their structural business model backed by risk management parameters has enabled them to be stable under any market conditions. Nexo said reaching out to Celsius is only a way to support its clients, although the latter did not agree to the aid.
Kiril Nikolov, a strategist in Nexo, gave the following remarks to the approach:
"The Nexo team is in a strong financial and liquidity position, bootstrapped and having never raised external capital with a solid equity cushion, which is also visible in our real-time reserves audit available here."
Nikolov said that although Nexo owns some staked assets, the investment has no effect at all on the liquidity levels of the startup. Moreover, he said that a Nexo-based team is working on solutions to reduce risks revolving around DeFi investments for the financial service provider.
Startups Worry as Bearish Trend Heightens
As per recent reports, the bear market has caused some damage to several financial startups across the financial world. Coinbase has reportedly decelerated hiring services in the wake of the winter. The financial giant shared the information on their blog, giving reasons on why they may fail to triple the company size as said at the start of 2022.
The company, aside from slowing the pace of hiring new workers, has decided to halt new projects. To soften the current market condition's blow, Coinbase promised to allocate more shares to employees.