NFL Star Russell Okung to Get Half of Salary Paid In Bitcoin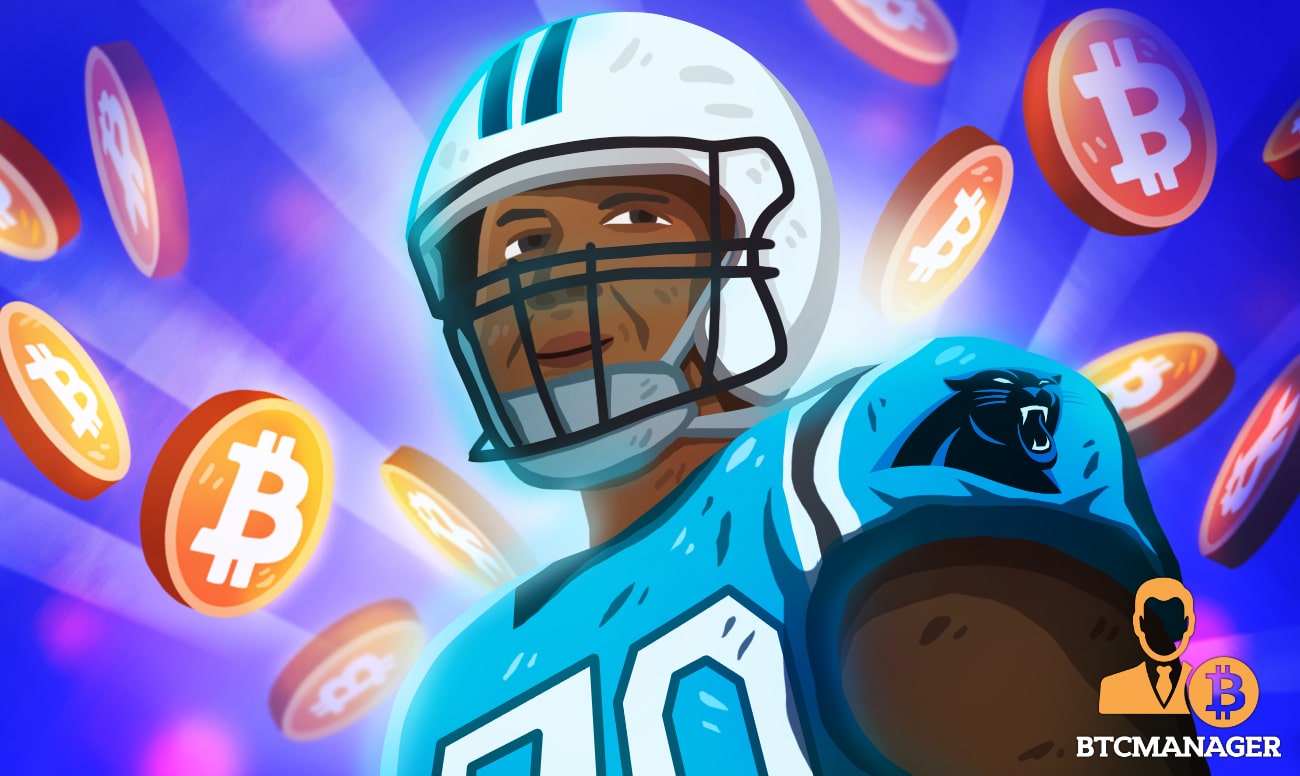 NFL star Russell Okung will get half of his $13 million contract paid in Bitcoin. With this development, Okung becomes the first NFL star to receive salary payments in Bitcoin.
Payment Facilitated By Blockchain Startup Zap
Okung will be paid by the National Football League in the form of an arrangement with crypto startup Zap. Zap product Strike enables traditional paychecks to be converted into BTC.
Coindesk states that the founder of Zap, Jack Mallers revealed that the NFL star had split his salary 50:50 between Bitcoin and fiat. He also stated that several pro athletes, including members of the Brooklyn Nets and baseball's New York Yankees, have also joined the program.
With regards Okung payment structure, it is understood that the NFL and NFL Players Association had to be informed before approval. It should be noted that half of Okung's salary is still being paid in fiat currency. Strike receives the agreed percentage of his salary from the Carolina Panthers and converts it into Bitcoin.
The Bitcoin is then sent into a cold storage wallet held by Okung using the lightning network. Lightning is a form of payment system for sending Bitcoin in a cheaper and faster way. Strike is also integrated with banks in the US and users can connect to any bank account via a routing number.
Okung's decision to receive his salary in Bitcoin has caused major excitements in the NFL community with popular media platform Bleacher Report tweeting the information. Okung also tweeted confirmation on his decision to receive his salary in Bitcoin and further said that he was freeing himself from fiat.
Paid in Bitcoin. https://t.co/Ey6oOcmLjA

— OKUNG (@RussellOkung) December 29, 2020
Bitcoin Adoption Continues to Grow
Bitcoin adoption has continued to spread in 2020 with more institutions purchasing the coin. Several traditional institutions like MicroStrategy and Grayscale have made significant investments in the leading coin in recent months.
This interest has also spread across different industries with Hollywood stars like Maise Williams recently expressing interest in acquiring Bitcoin.
Okung is one of the few NFL athletes that is outspoken about his love for Bitcoin. He first demanded in a tweet in May 2019 that he wanted payments in Bitcoin. Since then the price of Bitcoin has increased by more than 200% and his request has finally been answered.
The 32-year-old sees Bitcoin as a means of regaining financial independence from the traditional system and has been a major advocate for the leading cryptocurrency.