NFTs Are Set to Become 2021's Biggest Hit – But Speculation Isn't the Only Utility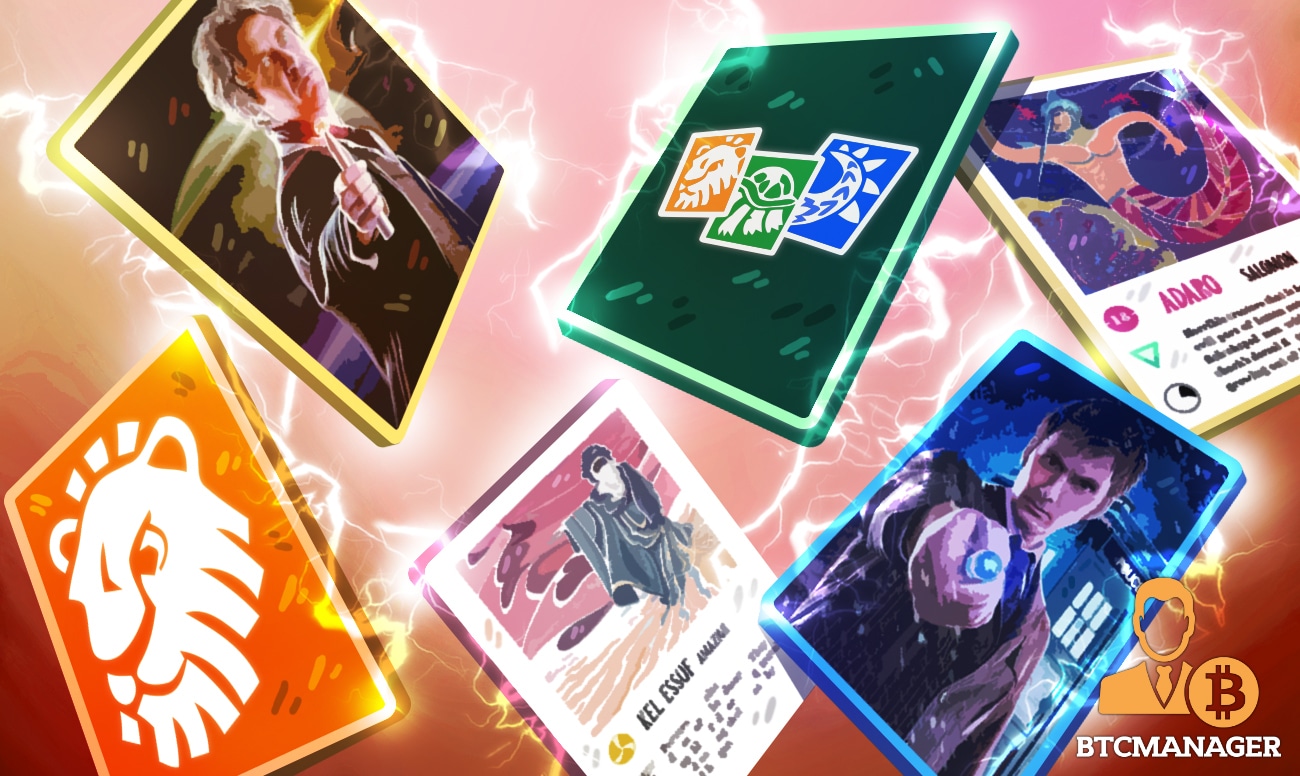 Non-fungible tokens are shaping up to become 2021's biggest hit. According to a recent report from nonfungible.com, $250 million worth of NFTs were traded in 2020, up nearly 300% in 2020 alone. Active wallets also increased by 97% last year, and the buyer market grew by 67%. The market cap of all assets is now up to nearly $340,000, more than double its value in 2019 and 8.5 times that in 2018. 
With such epic growth, it's hardly surprising that interest in NFTs is currently spiking. Furthermore, unlike DeFi, which is still relatively niche, NFTs have the potential for more widespread mainstream adoption thanks to their various use cases. 
For instance, in October 2020, Christie's art auction house sold a piece of art backed by a non-fungible token as proof of ownership. Art collective Robert Alice is producing a collection called "Portraits of a Mind," which represents the source code for the Bitcoin blockchain, as first written by Satoshi Nakamoto. Christie's auctioned the piece with an estimated price of up to $18,000. It fetched $130,000. 
The concept of digital scarcity seems to be driving the insane prices people are willing to pay for NFTs. Another instance is the sale of a CryptoPunks token in January that went for 605 ETH – worth around $750,000 at the time. 
Real-World Utility, Not Speculation Will Drive Mass Adoption
While these stories of NFTs selling for exorbitant sums of money are headline-worthy, it seems unlikely that scarce collectibles will make a case for widespread adoption. Most people are likely to be put off by the idea of having to invest thousands to get in on the NFT market, and cryptocurrency leaders are already speculating that the NFT bubble cannot sustain. 
However, gaming is one area where NFTs are more likely to last the distance, with big brands such as Playstation already getting in on the act. Sony has confirmed that it will use Enjin's technology to integrate NFTs into an upcoming PS5 title, Six Dragons. In this case, the NFTs will be used in the governance of the game.
Trading card games are another use case that could have even broader appeal, playing into the popularity of games such as Magic: The Gathering and Pokémon. Such games have a low barrier to entry and tend to appeal to players of all ages. Tarasca is one example of a project using NFTs for this purpose. 
The project is firmly positioning itself away from the speculative markets with an affordable trading card game titled Mythical Beasts of the World, aimed at learning about fantastic beasts from other cultures for fun and the opportunity to win prizes for completing a collection.
How Mythical Beasts Works
Mythical Beasts of the World offers users the chance to purchase a starting deck of three digital NFT-based trading cards for just a few €. The project will issue a total of 50 individual cards, each one featuring the artwork of a mythical creature created by artist Ana Santiso, accompanied by a description of their cultural significance in their country of origin. 
There will be ten cards released per continent, with 30 available in the initial set and more released each month until there are 50 available in total. 
Cards will be issued in a limited number of copies and classified according to their scarcity as common, rare, or epic. Tarasca is using the Ardor blockchain to create the cards, so all users will hold their cards in an Ardor account and can trade their duplicates in the Ardor decentralized exchange. 
Although Tarasca doesn't intend to create the kind of crazy speculation seen in other NFTs, the game developers believe that the cards will eventually be priced on the secondary market by supply and demand forces, with the epic cards naturally changing hands for higher prices. 
Tarasca will also operate a "Jackpot" feature that provides an additional financial incentive to players. Anyone who completes their collection with all the currently issued cards is eligible to receive a payout from the Jackpot. The Jackpot is a smart contract that accrues 50% of all income from card sales specifically for redistribution to game players. 
Payouts are made with Ignis tokens, the native token of Ardor's main child chain. As an additional financial incentive, users also receive a special Tarasca card, which entitles them to share the future revenues from sales of the Mythical Beasts packs. 
The Road to NFT Adoption
Tarasca isn't the only game using NFTs for trading card games. Doctor Who – Worlds Apart is an NFT-based game featuring original artworks from the popular BBC TV show, and Gods Unchained has been around in the NFT trading card game arena since 2019. However, Tarasca has devised an innovative incentive scheme that offers a self-sustaining financial payout mechanism to players. 
The NFT journey is only just beginning, so it will be intriguing to see what other developments blockchain entrepreneurs bring to the table over the coming months and years.