NFT-Focused Cryptomeda Raises $2.7 Million in Strategic Funding Round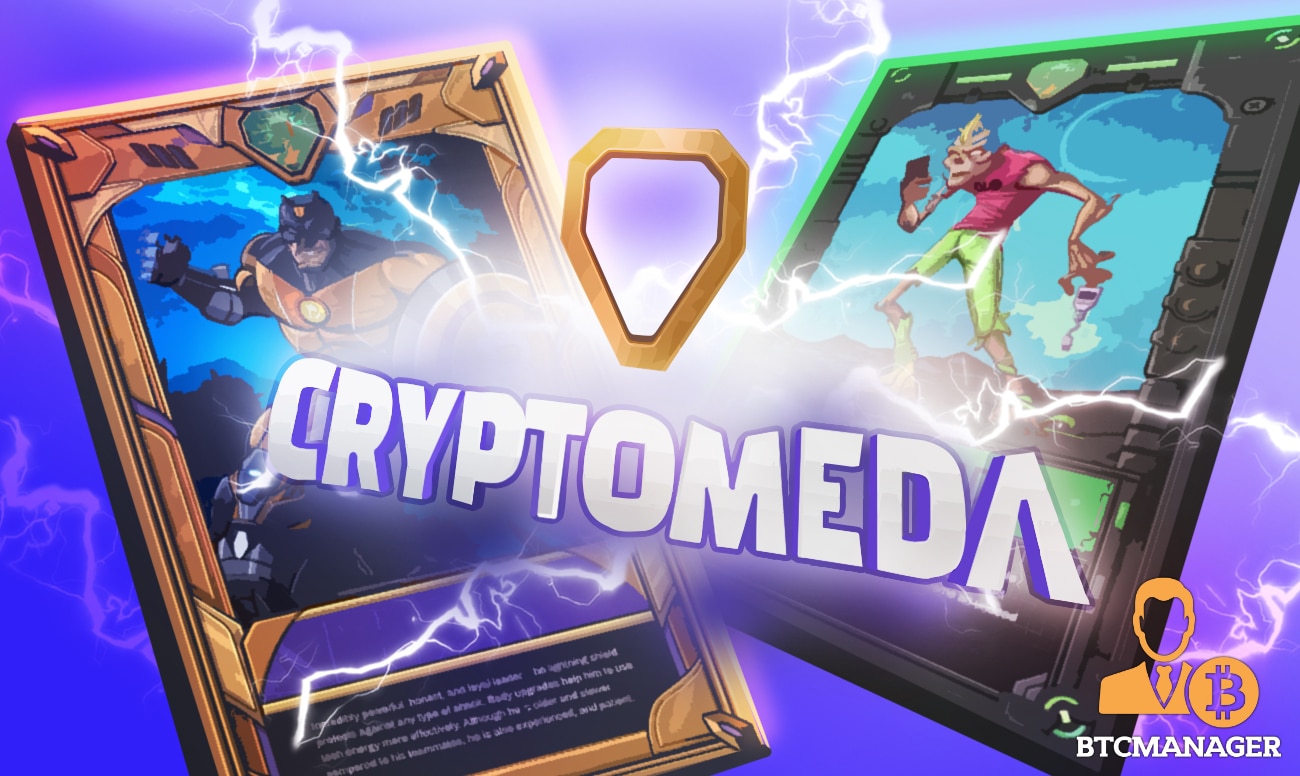 NFT platform Cryptomeda today announced the successful closure of its strategic funding round.
Cryptomeda Closes Strategic Funding Round
According to an announcement made today, the Cryptomeda team has successfully closed its seed and a private round of its token sale. The funding round was led by AU21 Capital, x21, and Metrix Capital and also received support from several crypto industry investors.
Most notably, Cryptomeda successfully raised $2.7 million in the strategic funding round from notable partners, global funds, and communities.
With regard to all the supporters, the announcement reads in part:
"Cryptomeda supporters now include Spark Digital Capital, Blocksync Ventures, GD10 Ventures, AngelOne, Peech Capital, Lotus Capital, Moonwhale, Kardia Ventures, LVT Capital, Raptor Capital, Bigcoin Vietnam, Llama Ventures, Magnus Digital Capital, Signal Ventures, In square Ventures, Blockpact Capital, Minted Labs, Titans Ventures, Megala Ventures, Ventura Capital, Lupa X Capital, CSP Dao, and Black Dragon."
What is Cryptomeda?
For the uninitiated, Cryptomeda is a blockchain project committed to create a fantasy NFT ecosystem which would essentially be a new kind of entertainment geared toward mass adoption. In a nutshell, Cryptomeda is a fun-based entertainment platform that offers users multiple opportunities to earn crypto-collectibles and trade them seamlessly.
Cryptomeda is powered by the TECH token – an ERC-20 token standard with multiple utilities such as staking, trading cards in the platform's marketplace, buying special items in the mobile game, governance, and voting to chart the future course of the project.
Cryptomeda differs from the vast majority of crypto projects in that unlike the stress-inducing crypto trading markets, it aims to create a simple, fun, and entertaining platform of NFT collectibles that is geared toward widespread adoption. The blog post reads in part:
"Unforgettable events and characters from the real world are reshaped into a fantasy story and the most important elements of the story are animated on rare collectible cards. All the collectibles are cryptographically unique, non-fungible, and immutably stored on the distributed ledger."
Further, Cryptomeda aims to make the crypto landscape as safe as possible by mitigating open NFT market threats such as frauds and fake copies.
The successful closure of the recently concluded funding round will enable Cryptomeda to cement itself as a leading project that is committed to revolutionizing the crypto industry.