NFT Marketplace, Digital Arms Partners with Play-to-Hash Gaming Ecosystem, Farcana to Connect Shooter Metaverses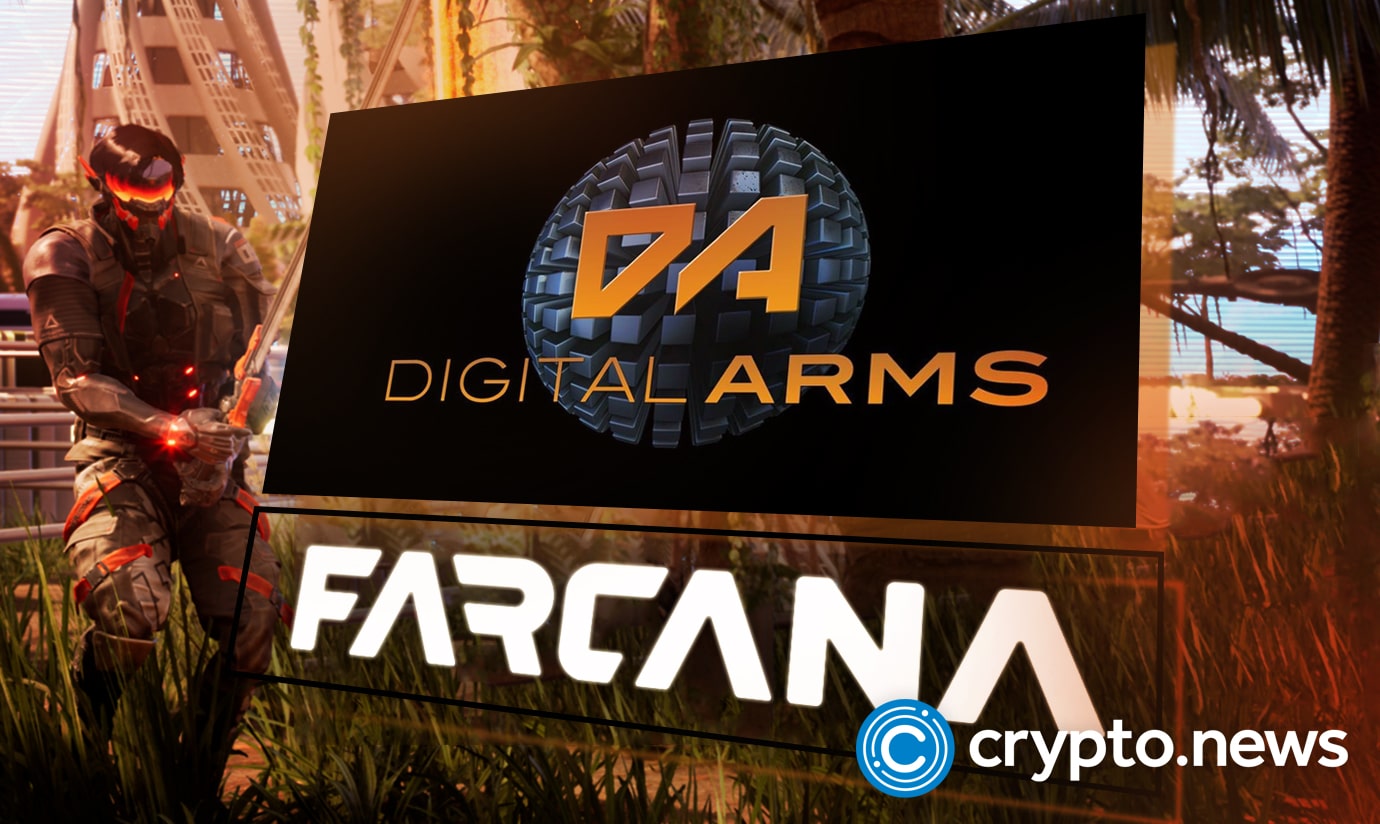 Digital Arms, a host for exclusive IP rights to the world's leading firearm brands, announced a partnership with Farcana, a blockchain-integrated third-person shooter game. The collaboration aims to integrate the firearm NFTs on Digital Arms into the Farcana MMORPG gaming ecosystem, with the first proof of concept (PoC) being the Vector SMG.
Announced this week, the collaboration will also see Digital Arms offer exclusive drops on Farcana's NFT marketplace. Additionally, users and holders of the $HNTR native token will have access to the shooter's unique tournaments that offer large BTC rewards. Speaking on the latest partnership, Chris Watkins, CEO of Digital Arms, said,
"We're excited to be partnering with Farcana to grow the Digital Arms platform. The gun niche is definitely underexplored in NFTs and we are banking on both collectors and shooter players to make use of the NFTs. Integrating with shooters like Farcana is a natural step towards that."
Built as an open-world MMORPG with shooter mechanics, Farcana offers a "play-to-hash" game based on Bitcoin prices backed by mining facilities. Players will seek to stay in a nuclear plant on a terraformed Mars and destroy their enemies and control the nuclear power plants on the planet to win several prizes including Bitcoin. It is backed by leading physical and eSports athletes including Zeus (CS: GO player), and UFC athletes Albert Duraev and Khamzat Chimaev.
As the world's first NFT marketplace for guns and weaponry fans and shooter players, Digital Arms is growing to bring digital guns to blockchain games. As explained, the platform holds exclusive IP rights to worldwide leading firearm brands. The firm then creates NFTs representing these guns, which form a great basis for connecting the equipment across all blockchain shooters. The partnership with Farcana is one of the multiple blockchain shooting games that has integrated the idea, making its guns available on Digital Arms' marketplace and giving special rewards in-game.
Finally, the Digital Arms ecosystem will grow to offer even more utility for the NFTs, developers and gamers using it. One of the areas currently on a growth path is the Digital Arms SDK, which is designed to create a single template for "interoperable guns" across many NFT shooters. For the users, NFTs will have features such as forging and breeding to dynamically expand the collection according to gaming and collectible demand.