StarCrazy Exceeds All Expectations Auctioning Off 100 NFT Planets For $800,000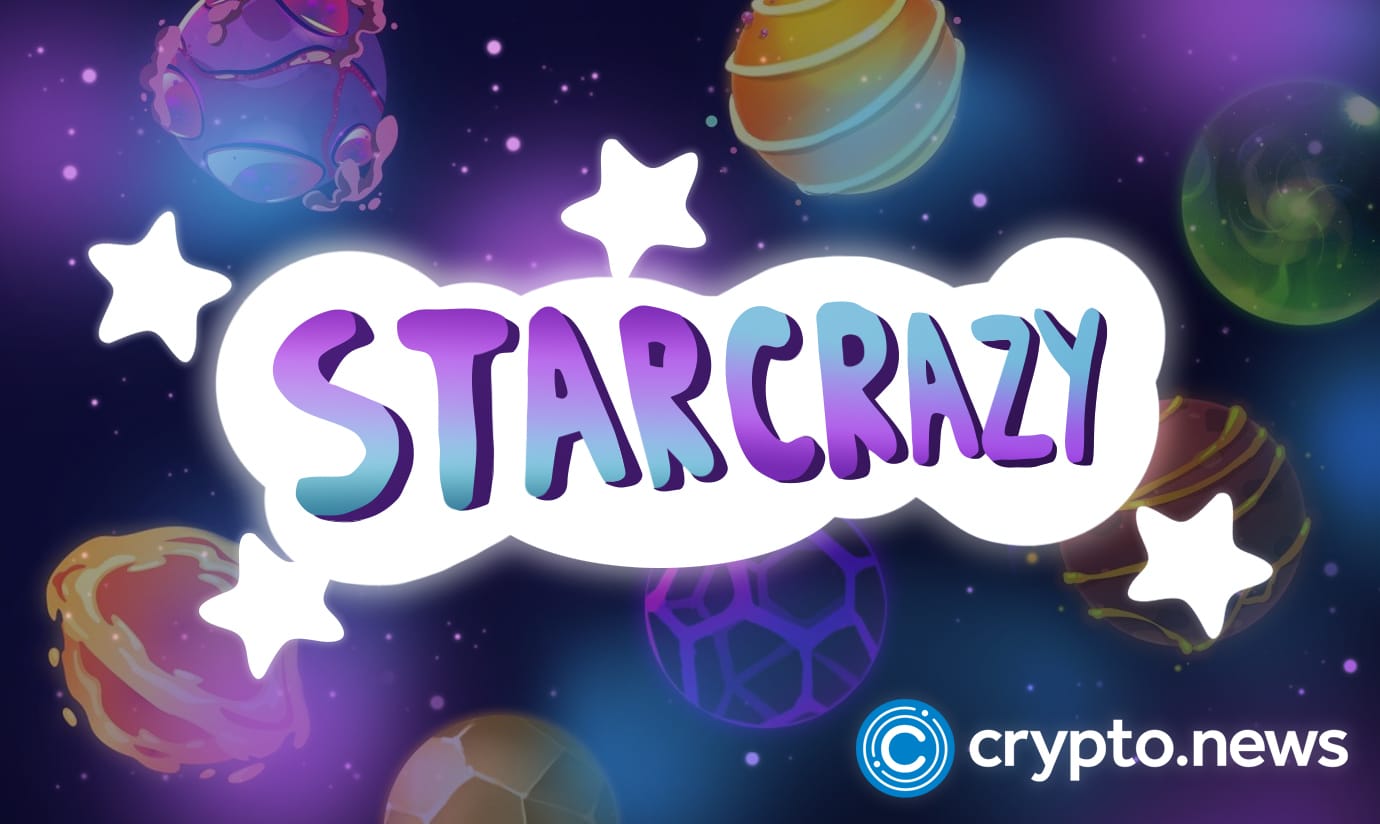 StarCrazy, a play-to-earn NFT metaverse game successfully auctioned off the first 100 planets of a total of 960 for $800,000, while it sold one of its rarest and most unique NFTs for approximately $20,000.
StarCrazy
reports that the 100 NFT planets up for grabs had sold for 36,000 GFS, the StarCrazy player-owned token, which is equivalent to $800,000 based on the price at the time of writing. Sumotex, a traditional
real estate firm
using NFTs to fractionalize both physical properties and digital metaverse land, purchased one of the water planets —Glowing Blue — for $5,200. By fractionalizing properties in the real world and metaverse they lower the barrier for lower income individuals to invest in real estate.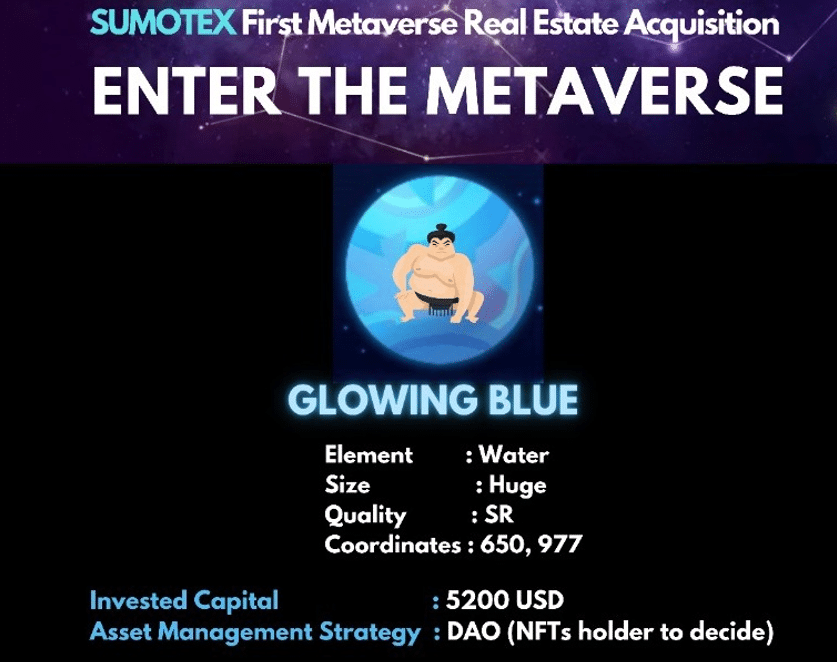 The StarCrazy planets are more than just collectibles for speculation, although that's all the appeal they needed to participate in the auction for many users. Planets are used in gameplay. They enable holders to earn income from various activities such as staging battle tournaments and mining. The developers promise to provide more specifics on how planet owners can monetize their planets. The new StarCrazy planet owners now have various options. They can hold their planets to develop them for income-producing in the game, they can wait before deciding on taking immediate action, or they can put them back on the market for profit right now. When auctioned off, StarCrazy
NFT
planets can only be purchased with the game's GFS token, exclusively owned by users. The game's tokens will be burned immediately after the sale reducing the overall supply and benefiting those who may not have enough to purchase the planetary digital collectibles but has a stake in the
$yrup pool
. Each planet is different, and, in time, is expected to appreciate in value, although more importantly, it grants planet owners more incredible in-game perks, such as hosting battles and setting up mines that provide a steady source of income.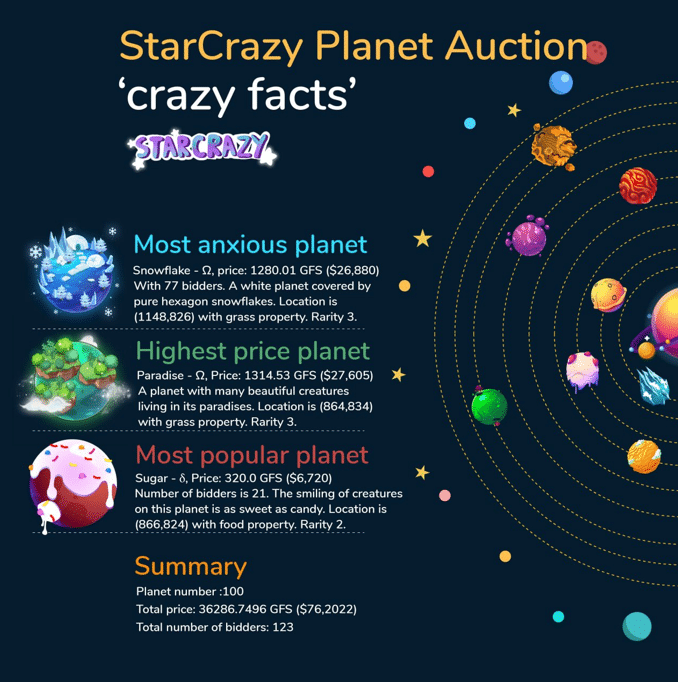 100 One-Of-A-Kind Planet NFT's
Each of the 100 planets is a unique NFT masterpiece created by highly talented artists and graphic designers. Six types of planets went on auction: Fire, Rock, Grass, Water, Toxic, and Food. Each of them has its battle properties that grant advantages to its owners. They provide users with additional earning potential. Planet holders can also host tournaments and charge battle fees. Other in-game benefits are faster travel to Nomadic StarMines, increased fighting skills, and other perks to be announced in due time. The IoTeX-powered P2E game has taken the blockchain gaming space by storm. It launched on September 27, 2021, and within six weeks, it already had over three thousand players who, from the start, got hooked by its "adorable Starz characters," as stated in a TechBullion article.
"StarCrazy also features battles, reminiscent of Axie Infinity! But StarCrazy beats Axie in so many respects. Most notably, the fact that the StarCrazy token GFS is 100% player-owned," the article adds.
The IoTeX-powered play-to-earn blockchain game within 14 weeks of launching reached a top 50 game spot out of 1,000, outperforming many other of the most popular P2E games. StarCrazy has over 5000+ active users, and has spurred more than 3 million transactions since its launch. As
StarCrazy
continues to collect eye-catching milestones quickly, users will undoubtedly monitor the game's performance. They will have their ear to the ground, patiently awaiting the next NFT planet auction.