NFT trading volumes shattered in November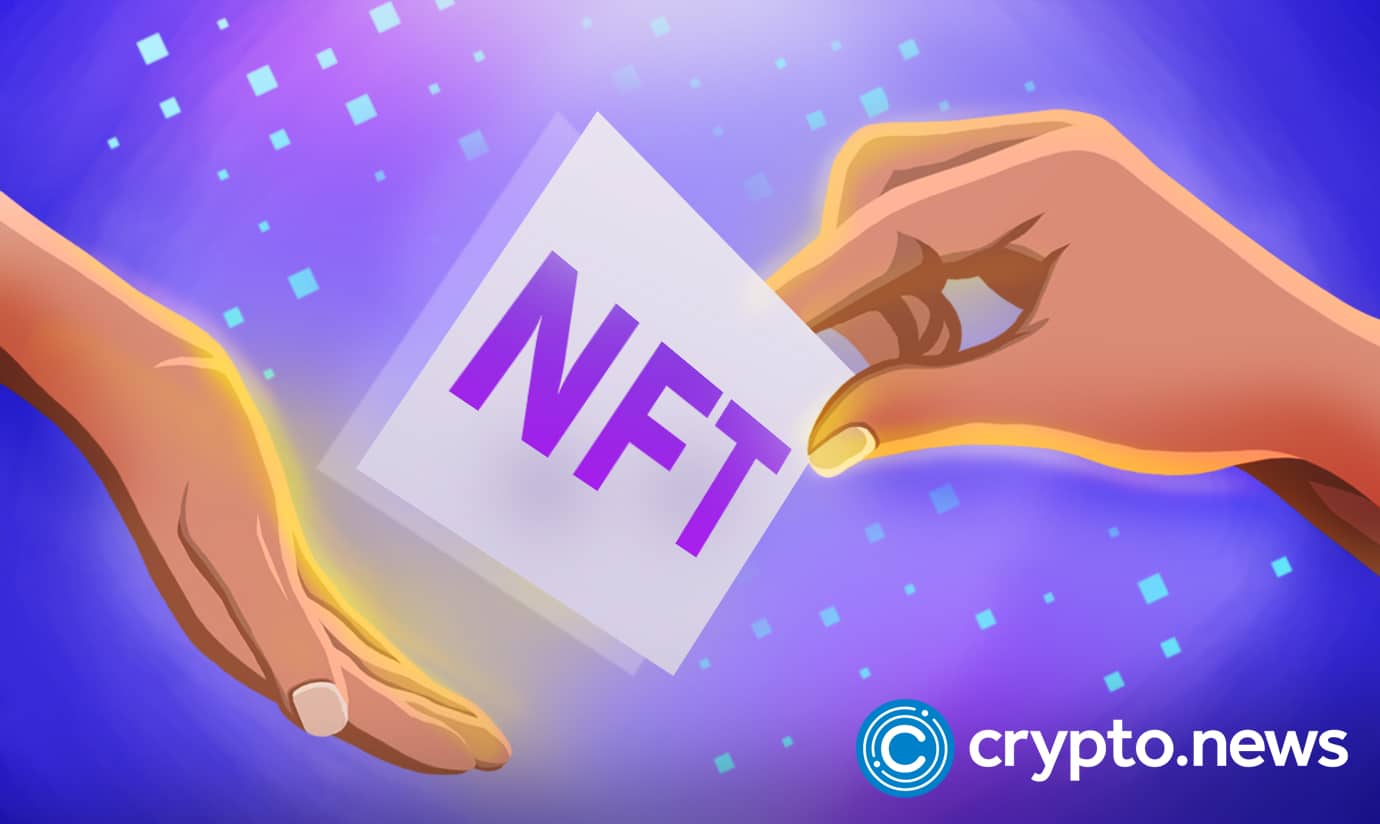 The trading volume of non-fungible tokens (NFTs) has fallen sharply in November, even when considering the usual market volatility.
A recent report by crypto gaming service provider Balthazar shows that November's volume on the top five NFT marketplaces was $394.02 million, down by over $100 million or -20% compared to October. Furthermore, November monthly sales volume is the lowest in 2022.
Nonfungible.com data shows that the 24-hour NFT trading volumes have fallen by 76.32% from $349,710,000 Nov. 1 to $8,278,000 on Dec. 1. While Nov. 1 was clearly a local high which makes the decrease in price much volume than what it actually is compared to the average volume in the first half of the month, the three-month chart shows a clear downtrend.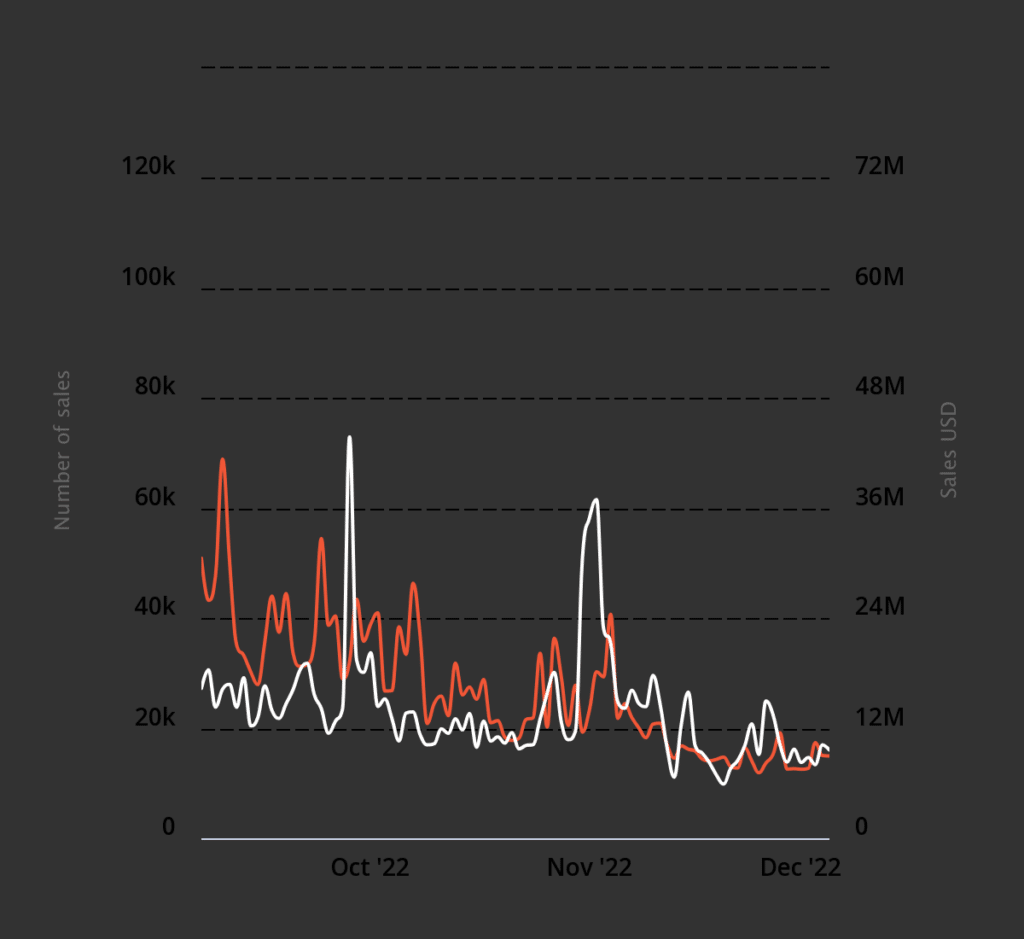 Furthermore, the number of addresses that traded NFTs on any given week also trended downwards this year. In October it ranged from 155,013 addresses to 135,374 addresses, while in November it ranged from 120,478 addresses to 124,136, per Dune data. Dune data also shows that for a few months, weekly NFT buyers have been less than weekly sellers.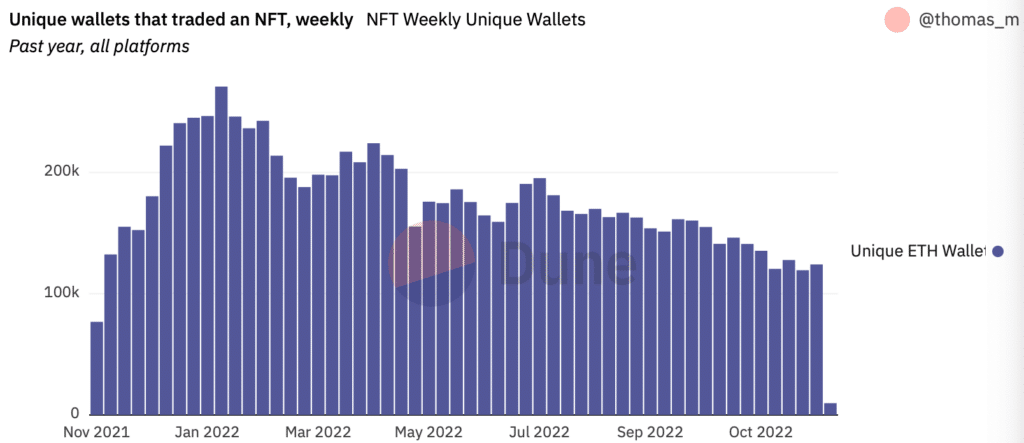 Overall, the NFT marketplace has been seemingly cooling off ever since its early 2022 peaks — with the recent market downturns only further aggravating the situation.