NFTY Portal: Space and Time in Motion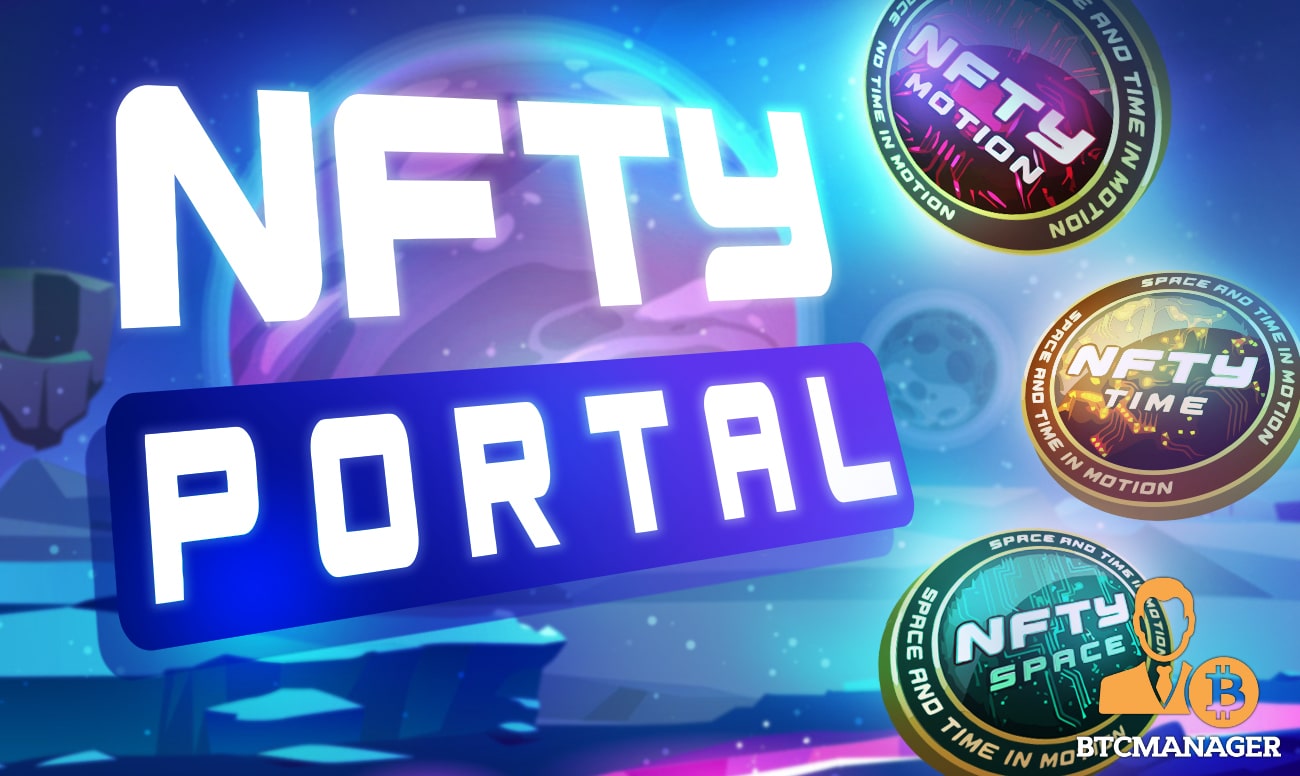 Reaching the moon has been a popular concept in the crypto ecosystem, which represents the project's ambition to create a project that supersedes user expectations. But what if a project has already reached the moon and beyond to touch uncharted territories unlike ever before. This feat of the said project will establish its unparalleled approach and underlying architecture, making it a superior project in its niche.
NFTY portal is the project in focus here as it has developed a new style of decentralized exchange that allows users to trade coins, tokens, and NFTs in a single space and safely store them. NFTY portal derives its name from the English word "Nifty," meaning a unique approach to common problems. Let's take a look at how NFTY takes a nifty approach to create a decentralized environment.
NFTY Portal
NFTY Portal has developed an interactive world where traders, artists, collectors, musicians, and others can trade NFTs in a decentralized environment using its celestial coins. The platform has established itself as a strong competitor in a short time by offering enviable products such as:
– NFTYNauts
– NFTY Chain Solutions
– NFTY Portal Solutions 
– NFTY Desktop and Web Wallet
Using these sets of products, users can trade, mint, purchase, and sell NFTs with cheap, fast, and secure transactions. However, all of these products utilize NFTY coins as the backbone. NFTY Portal offers three coins, NFTY Space, NFTY Time, and NFTY Motion, that operate simultaneously to empower the ecosystem.
NFTY Space Coin
NFTY Space coin represents space and its several opportunities and hidden use cases. Space coin is the leader of the NFTY ecosystem and has several use cases in the ecosystem. Space coin is used to pay transaction fees for coins, tokens, and NFTs in the NFTY Wallet, Website, and Portal. 
The Space coin is tradable with other tokens and is used for staking. By staking the Space coin, users will receive rewards in the form of NFTY Time coin. Also, the Space coin is used for paying for NFT and token minting on the NFTY chain.
NFTY Time Coin
NFTY Time coin is a reward token given to Space token holders who stake their tokens in yield farming. Time coin is a rare, highly collectible, low-supply, and high-demand coin tradable within the ecosystem. NFTY incentivizes HODLing Time coins by offering rewards in the form of Motion coin, the governance coin of the NFTY ecosystem.
NFTY Motion Coin
NFTY Motion coin keeps the entire NFTY ecosystem in motion by helping it stay decentralized. Motion coin will be gifted to HODLers of Time coins and give them the opportunity to participate in the governance of the ecosystem. 
Motion coin holders decide the future of NFTY Portal and also enjoy holding a rare, collectible, low-supply, and high-demand coin in their portfolio as a side advantage. 
NFTY Portal has put considerable thought into developing an ecosystem that sets Space and Time in Motion. To learn more about the benefits of the NFTY Portal, visit https://nfty-portal.io/.