Nifty Labs Initiates Development for RSK-powered NFT Marketplace on Bitcoin Network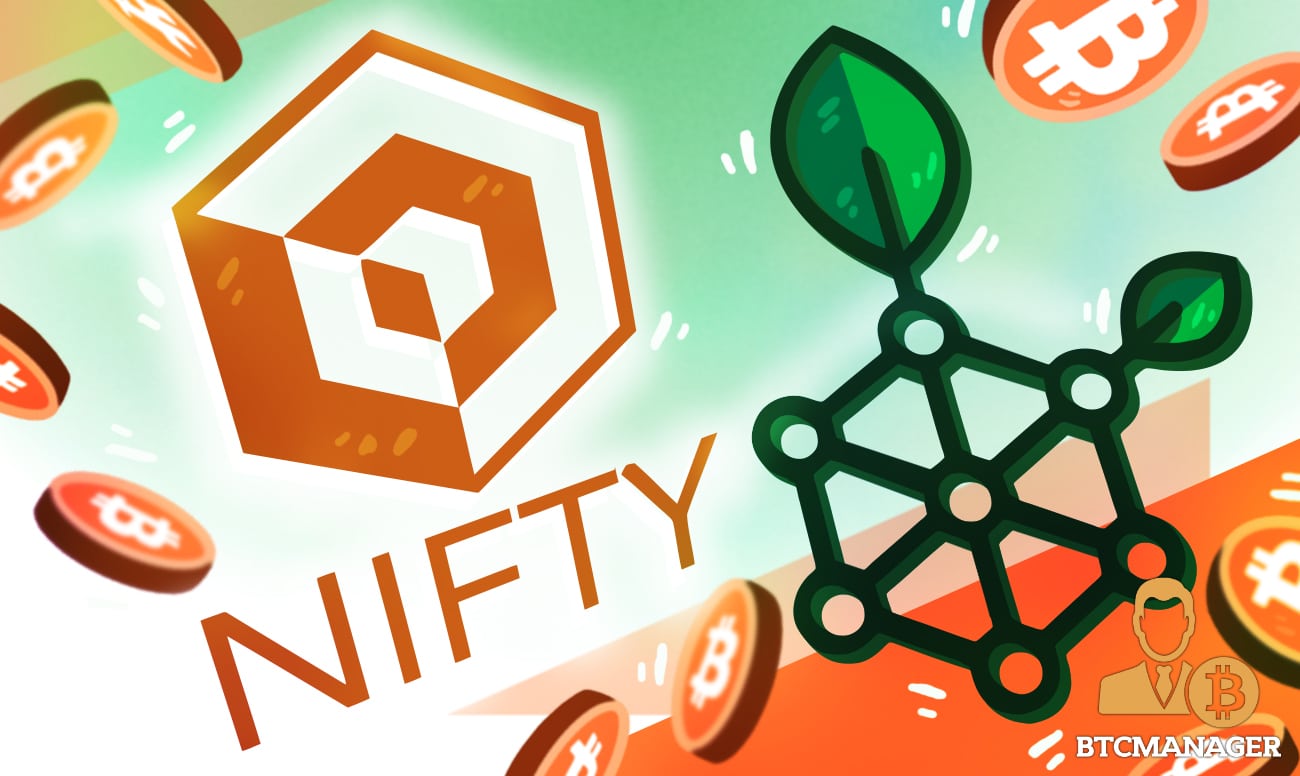 Nifty Labs Limited, the subsidiary of blockchain venture firm Coinsilium Group, has revealed that it has commenced developing an RSK-powered NFT marketplace on the Bitcoin network. 
NFT Marketplace on RSK Blockchain 
The development announced on May 11, 2021, is expected to introduce NFTs to the bitcoin network via the RSK blockchain. According to the press release, the NFT marketplace will take 6 months in development and incorporate the latest blockchain architecture. 
The proposed specification is to develop a comprehensive, general-purpose marketplace that will provide a hub for NFTs via the RSK blockchain. For the uninitiated, RSK blockchain provides a cost-effective medium given the lower transaction fees when compared to the bitcoin network. 
Additionally, the NFT marketplace will incorporate extra features such as an NFT minter, a gallery. Users will also have the option to trade NFTs in exchange for RSK-based tokens like RBTC (bitcoin on RSK pegged to bitcoin through a 2-way peg known as Powpeg), RIF, Money on Chain stablecoins such as Dollar on Chain ('DOC'), and RIF Dollar on Chain ('RDOC'), and Money on Chain governance tokens ('MOC').
Nifty Labs also revealed that the marketplace would initially host popular NFT categories like digital art, sports, music, gaming, and metaverse assets such as parcels of virtual land and 3D avatars. This is to ensure that the NFT marketplace has similar compatibility and functionalities with other popular NFT platforms. 
Subsequently, additional options like interoperability between various layer 1 and layer 2 blockchain protocols could be added to the marketplace. 
RSK to Build Cross-Chain Bridge 
As part of the development of the NFT marketplace, the RSK team will create an NFT token bridge specifically for NFTs that would complement existing bridges for fungible tokens. The bridge will support the transition of RSK blockchain standard NFTs to other blockchain standards like the Ethereum ERC-721. 
In addition, the first phase of the NFT token bridge is expected to enable interoperability between the NFT on the bitcoin marketplace and the existing NFTs on ethereum markets. This will ensure that the NFT ecosystem is able to expand to more users and provide opportunities to more people to interact with NFTs on the bitcoin blockchain. 
As earlier mentioned, Nifty Labs estimates that the development of the marketplace will take up to six months to complete. The timeframes for completion will be dependent on the completion and activation of the RSK NFT Token bridge. 
Major Milestone for Coinsilium
This is a major milestone for Coinsilium whose subsidiary Indorse entered a partnership with Nifty Labs in March 2021 to launch an NFT development studio in Gibraltar. This was followed by a subsequent announcement that Coinsilium had provided an initial working capital of GBP250,000 to Nifty Labs to develop the NFT platform. 
It is expected that once the NFT platform is launched, it will become a major hub for NFT enthusiasts in the blockchain space. 
Speaking on the development Coinsilium CEO, Eddy Travia commented: 
"Announcing the initial details for building and developing the 'NFT of Bitcoin' marketplace marks a significant moment as we accelerate our commercial activities in conjunction with the rapid growth of NFTs. The sector is fuelling a new wave of cryptocurrency adoption and we are confident that the Nifty Labs-developed NFT marketplace on RSK will demonstrate that Bitcoin, the most secure blockchain of all, will become a major part of the NFT success story."
IOV Labs CEO (parent company to RSK) Diego Gutierrez Zaldivar commented: 
"NFTs are supporting the booming blockchain and digital asset landscape, and their use-cases – ranging from art, music, content, and virtual property ownership – continue to grow at an exponential pace. The world is only just warming up to the endless possibilities that NFTs offer. Given the importance of this flourishing market, we are working on a token bridge that will allow the seamless moving of assets between networks."
Adding:
"We are thrilled about the agreement between Coinsilium and Nifty Labs choosing RSK to develop an NFT marketplace, bringing the unparalleled security of Bitcoin to the space and enabling RSK to become a major player in tomorrow's NFT-dominated economy."