Night Light Crypto Gaming Platform and NLIFE Token Soon to Launch, Revolutionizing Gaming via DeFi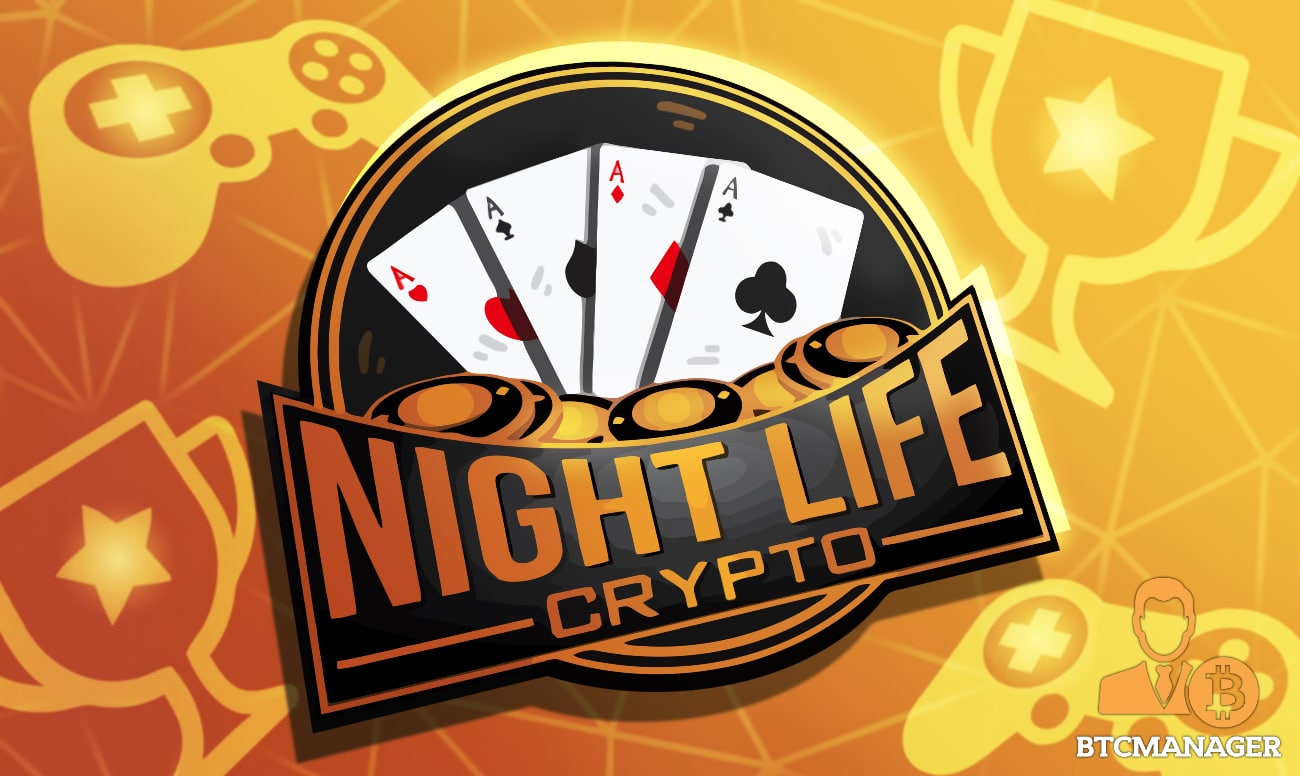 In a significant development for blockchain gamers, Night Life Crypto will soon be launching a new gaming platform, and the NLIFE token, as per an update on May 13.
What is the Night Life Crypto Platform?
Night Life Crypto harnesses the interoperability of the Binance Smart Chain (BSC) and the liquidity of the PancakeSwap to introduce exciting bits and the strategic firsts in blockchain gaming.
In essence, the platform will innovatively merge DeFi and the multi-billion blockchain gaming industry, allowing gamers to game, gamble, and stake liquidity.
Described as self-sustaining and incorporating interesting aspects of DeFi like liquidity staking, the Night Life Crypto will exist primarily on the BSC.
However, it shall also tap in the Turtle Network, known as the second layer for its scalability and high block generation speeds.
Its fast block time means gamers would have short confirmation times on their bets and results besides zero transactions. This way, the development team inventively narrows down the gap between centralized and gaming experiences.
Resolving Gamers' Pain-Points
The current blockchain gaming sphere is full of duds.
Although blockchain games look promising, more projects are working on NFT games. The problem is that they lay out a solid plan but under-deliver.
On the other hand, blockchain casinos are mostly centralized, have poor tokenomics, and offer a dozen of the same games.
Night life Crypto is developing an on-chain, transparent casino with advanced tokenomics beneficial for participants on top of triple-A Arcade type games meant to boost gamers' bottom line. Gamers' achievements are awarded in NFTs. These NFTs can be traded for prizes or sold in the soon-to-launch marketplace.
A Dual Approach for Gamers' Benefit
The decision by the team to take a dual approach to meet gamers' needs satisfactorily is well-thought-out.
For instance, deploying on the Turtle Network and allowing trading on the BSC relieves gamers of the main pain points currently faced by users of public chains: Trading fees.
In alternative networks, like Ethereum, it is unfeasible for game developers to launch because of painfully high and prohibitive fees.
Gamers would now interact freely and confidently on the platform, aware that the platform rides on secure rails. Besides, gamers would have the option of staking their liquidity tokens since Night Life Crypto integrates DeFi.
Gaming and DeFi in one Platform
To get started on the new-age gaming platform, users can begin buying the Night Life Crypto, BEP-20 NLIFE tokens, on PancakeSwap. Once these tokens are received on a gamer's non-custodial account, they can be converted to Turtle Network's compliant tokens before gaming starts.
In addition, the team also designed their token architecture to favor gamers. Instead of the gamers worrying about paying fees in BNB, the tapping of the Turtle Network as the second layer means transactions are simplified. All fees will be in NLIFE tokens.
There are several achievements from the Night Life Crypto gaming platform—as aforementioned– that a gamer can attain.
Meanwhile, NLIFE tokens can be used to provide liquidity on PancakeSwap on the BNB/NLIFE pool. All LP tokens earned from provision can also be staked, allowing gamers to make more from a portion of fees of all sell orders.
Night Life Crypto trading platform will charge a five percent fee on all sell orders, of which 2.5 percent goes to farmers.
On launch, there will be 800,000 NLIFE in circulation, and another 1,500,000 NLIFE held for rewarding gamers. The total supply is just 3,425,000 NLIFE tokens.