Nitro League Racing Metaverse Garage Now Live, Land & Building Sales Ongoing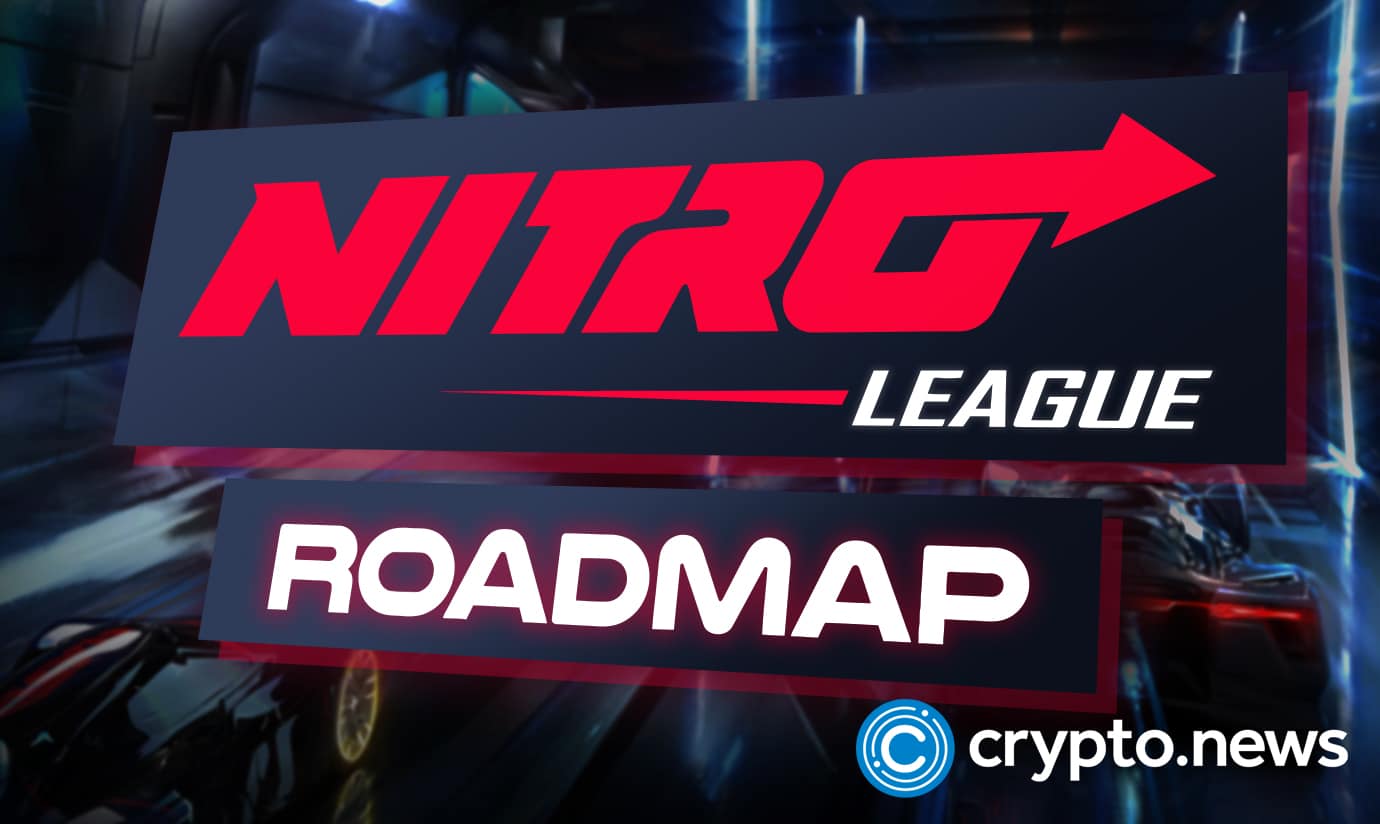 Nitro League has reached important milestones in its decentralized racing metaverse. The team has succssfuly launched the Nitro Garage, enabling players to customize their NFT cars, socialize,  earn rewards, showcase their customized racing cars and more. Nitro League land and building sales are now live too, allowing players to construct customzed edifices and rent them out for extra income and more.
Nitro League Updated Metaverse Roadmap
Nitro League, a decentralized racing metaverse that claims to be dedicated to bringing together great gameplay , token economies and non-fungible tokens (NFTs), has announced the release of its updated ecosystem roadmap, with a couple of exciting milesones already and many more in the pipeline.
Per a press release shared with crypto.news the Nitro League Garage is now live, a 2D simulation for the racing aspect of the metaverse. The team says the Nitro Garage is an immersive futuristic space where players can spend their time customizing cars, socializing and earning rewards.
The Nitro Leagu Garage serves as a gateway into the Nitro League metaverse. It lays a foundation for the decentralized social hub that the racing metaverse will ultimately become, as players can now hang out with other members of the ecosystem and display their creations and rewards in the Garage.
The team says the Garage ties together the entire user experience in the Nitro League metaverse, from allowing players to showcase their NFTs and trophies to parking their NFT cars and managing all assets, as well as car parts.
Unlimited Earning Opportunities
The Nitro League project has also introduced a plethora of rewards mechanism that unlocks new earning opportunities for members of its metaverse. Via the Nitro League Garage, players can open loot boxes and claim daily rewards, compete in races ad tournaments, purchase and upgrade cars and build their racing skills and reputation in Nitro League.
In addition to being able to enjoy the unlimited earning opportunities in the Garage, players can now also purchase lands and buildings in the Nitroverse and the team expects this exciting feature to introduce more people to the virtual racing world.
The team wrote:
"In the Nitroverse, land is distributed amongst six artificially made floating islands on water, and islands that hover in the sky. The cities that thrive on these islands make up the utopian future of the Nitro League and are home to all races, tournaments, and guilds. They are the meeting point between players who want to showcase and test the speed, agility, and design of their custom cars. In line with creating a hyper-realistic economy inside the Nitro League virtual world, players can now purchase parcels of land to construct residential or commercial buildings and rent them out for extra income or prefab (and then modular) buildings and structures to personalize their lands."
The team says land ownership is not a requirement for participation in Nitro League racing, however, it offers several benefits, including unlocking certain categories of NFTs.
What's more, landowners can also monetize their lands by renting them out, running adverts from brands, selling digital or real-world assets via their lands, and more.
Nitro League has hinted that its Motorsports management game' will be released later in 2022. The game will feature computer-simulated races (not skill-based) that will enable players to customize their cars according to the track, environment, and weather conditions at a racing event. It'll offer players a simulated racing experience right from the garage, allowing them to watch the performance of their cars without having to drive.